Disclosure: I received a Walmart gift card as part of a sponsored collaboration for the Summer Shape Up Challenge with Balance Bar.
I have tried many different types of bars over the past few years, and have gotten very particular about them. When I was approached by Balance Bar about their summer shape up challenge, I was intrigued, as I had never tried this brand before.
The Balance Bar® Summer Shape-Up Challenge kicked off to help consumers move more, eat healthier and feel great while enjoying summer. The 40-day Challenge was filled with 30-minute workouts, healthy eating tips and multiple social media giveaways.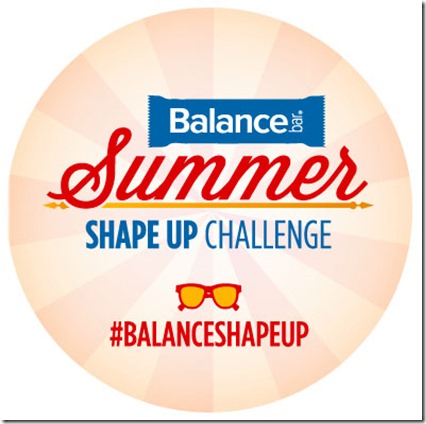 I took my Wal-Mart giftcard and headed off to the store to purchase my product. There were a lot of flavors to choose from, but I ended up settling on cookie dough and yogurt honey peanut. I also decided to try the caramel nut blast as well. My shopping trip was easy and seamless, and I was soon home with my new snacks.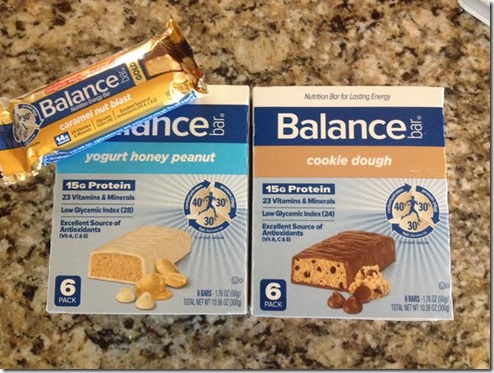 After trying out the flavors, my favorite is definitely the cookie dough. It has a good flavor, not really chalky, and doesn't feel like I am eating a bunch of chemicals. There are many other flavors to choose from, so be sure to check out all the products on their website.
About Balance Bar®        
Founded in 1992, Balance Bar®, one of America's original nutrition/energy bars, offers the right ratio of ingredients and nutrients that are scientifically formulated to help keep you in balance, delivering the nutritional benefits to help you enjoy today while looking after tomorrow. Balance Bars® are available in four unique product lines (Original, Gold, Dark and bare) that offer more than 20 delicious flavors based on the 40/30/30 nutrition model – a proven formula developed by scientists to help maintain blood sugar levels already within a normal range and that represents the caloric ratio the body needs to enjoy lasting balanced energy and help satisfy hunger for longer; 40% of total calories from carbohydrates, 30% from protein and 30% from dietary fat.
*If you want to try Balance bar energy bars for yourself, the brand has been kind enough to sponsor a giveaway for one THLG reader to win a $10 Walmart gift card and a variety pack of Balance Bars! Simply follow the Rafflecoptor directions below. Good luck!
Get Your Free Printable Set!
Sign up to get my free printables on goal setting & fitness tracking.