Hey everyone! Sorry I have been MIA for a bit, but I was literally not even home 24 hours before I was off to California for the Tinkerbell half marathon weekend. My mom and I arrived Thursday right after lunch time, and we headed to the expo after we checked into the hotel.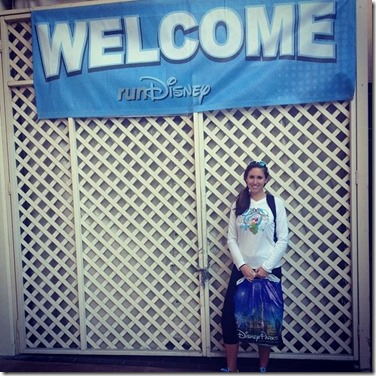 We stayed there for awhile, then had dinner at Storyteller's Café at the resort and we fell asleep a little after 7:00! Central time it was 9:00, and my body still on Eastern thought it was 10:00, so I was wiped. The good thing was we slept until 4:00 when we had to get up for the 5k, but we still got nine hours of sleep.
Yesterday we ran the runDisney 5k, then went to the parks for a bit and did a few things. We still have a lot of ground to cover, but were able to get some things done including Radiator Springs Racers.
Today it is more time at the parks, and then Sunday is the half marathon! We go home Tuesday then things will get back to normal on the blog and I will recap all of my Dopey races and my Tinkerbell races!
Have a great day everyone, it's beautiful here in sunny California!
QOTD: What is the earliest you have gone to bed?
Get Your Free Printable Set!
Sign up to get my free printables on goal setting & fitness tracking.