You may remember my post about running the Crescent City Classic in New Orleans last year. I had mentioned that it had been several years since I ran the race because my first time in 2009 was so disorganized. 2013 was a different story, and I so enjoyed the experience and can't wait to run again this year!
I wanted to share with you about a program called "Run For It". People can choose to register (for free) and fundraise for 1 of 10 local (and deserving) charities.  They will get: an upgraded race t-shirt, a special "Charity" bib number, and perks on race day (private port-o-lets/gathering areas at the start & finish) in exchange for raising a minimum of $200 for their Charity by race day.  They have already raised over $6,000, but hope to reach $1 million!
Yall, $200 is not that much to raise, I know they could really use your help, and you get to run for free while doing a good deed. I hope you will consider signing up with Run For It and that I will see you on race day!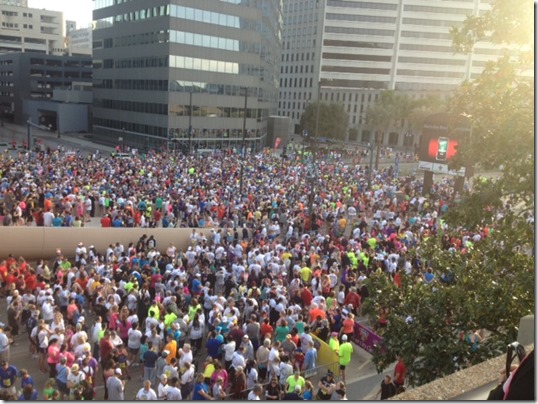 The CCC has an amazing race course with an unbelievable after party. Who doesn't want to run through New Orleans and have great food and amazing music at the finish? This was one of my favorite races last year.
The online fundraising platform (where you can see all 10 teams and team members) is here:  http://www.crowdrise.com/CrescentCityClassic
Be sure to follow CCC on Facebook and Twitter, and even Instagram at @CCC10k
P.S. It's official, the finishers medals were such a hit last year, they will be BACK this year!
QOTD: Have you ever run for charity? Do you like the 10k distance?
Get Your Free Printable Set!
Sign up to get my free printables on goal setting & fitness tracking.