As a Gone for a RUN ambassador, I was given the opportunity to review a medal hanger from their website which includes a HUGE assortment of other items, too. I am constantly running out of space for my medals, so this opportunity came at a great time!
Shipping was fast, and my item came wrapped very securely  in it's packaging. The hanger came with twist in screws that were very easy for me to put into the display.
A card with directions was also included. The only thing not included was two screws for the wall (letting hubby handle that one I think!)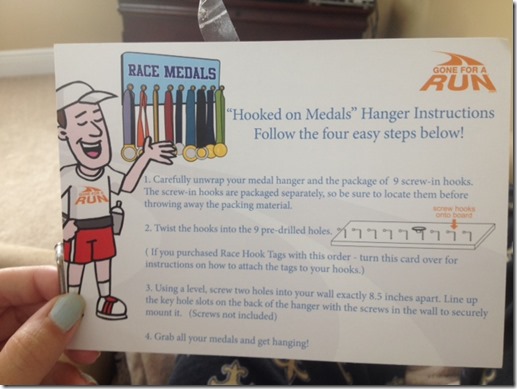 I was very pleased with the quality of the display, it has a very slick and shiny finish, and the picture on the front had deep beautiful colors.
This particular medal hanger came with 9 hooks.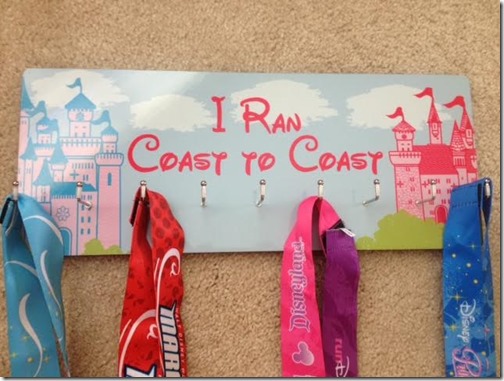 The best part about this product, is that there are SO MANY designs to choose from, you can even purchase individualize special hooks for your medals. You can also personalize your display with your own name, text, or mantra. I can easily see myself having a row of all different displays hanging up to proudly display my race accomplishments. Oh, another great thing about these bad boys is the price. Starting at $29.99, this would make a great Mother's Day gift for your favorite runner!
QOTD: How do you display your medals?
Be sure to follow Gone for a RUN on Twitter and Facebook for the latest news on new products!
Get Your Free Printable Set!
Sign up to get my free printables on goal setting & fitness tracking.