Here we are again, another month, another set of goals! October was a weird month for me because I was out of town over two weeks, which makes sticking to a routine very difficult. So, let's see how I did with my goals:
1.) Slow Down: (C-) This one was REALLY tough with the amount of traveling I did. Everything felt like a whirlwind, and when I WAS home I was spending insane amounts of time catching up on work, so I need to do better with this one.
I spent most of October in Hotels!
2.) Read the Bible every day: (D-) Again, I did GREAT with this one when I was at home, but not so great on my trips. Grr.
3.) Stretch: (C+) I did stretch after my workouts, but I just didn't work out that much last month, so that means I didn't stretch that much. Got it? I did better the last week of the month though.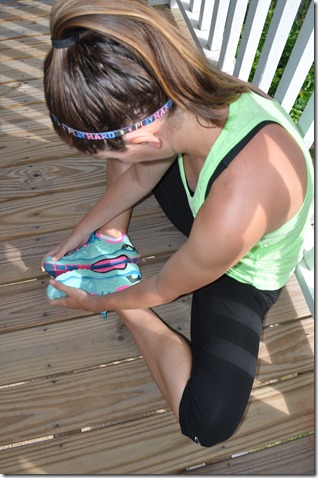 4.) Not eat too much Halloween candy: (B+) Giving myself a solid B here because while I DID eat Halloween candy, I showed much more restraint than I have in years past. Win!
So, as you can see, I have had better months. I am going to stick with these goals again (minus the Halloween candy one) and we will see how I do!
QOTD: Do you have any goals for November?
Get Your Free Printable Set!
Sign up to get my free printables on goal setting & fitness tracking.