Today is my first half in Baltimore, my 21st half total. It's going to be a tough one and probably cold and rainy, but I am excited to experience something new! I fly home this afternoon after the race then the blog will get back to normal (including my Tower of a Terror recap!)
Here goes nothing!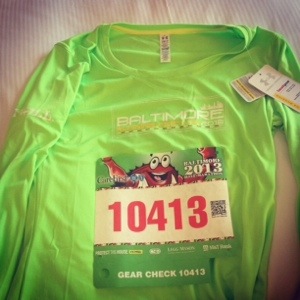 QOTD: have you run a race in the rain?
Get Your Free Printable Set!
Sign up to get my free printables on goal setting & fitness tracking.