You may remember awhile back I posted a review of a really cute medal display that Running on the Wall sent me. They contacted me again, this time to try one of their running tanks. They have a ton of great sayings on these great tanks, and they are new to their website!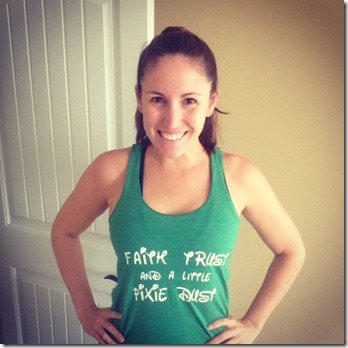 I am wearing a medium tank in these photos. I really like the thin fabric and feel of these tanks, they are super soft and not too tight. I ran three miles in mine yesterday, and had no chaffing, riding up, or other issues. This tank is getting me excited about running my first Tinkerbell half marathon in January. Everyone could use a little motivation!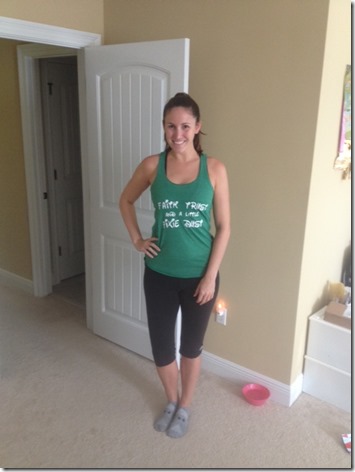 There are other Disney inspired designs on the website (one for princess that is cute too!) and this could be great inspiration for your training.
Running on the Wall has WEEKLY Facebook giveaways, so be sure to like their page to get in on the fun. Their website has a lot of other great running items like arm sleeves, jewelry, and stickers. (Love this one!)
They also sent me this super cute necklace that I have gotten plenty of compliments from. The prices are awesome, too!
QOTD: If you could get anything from their shirt shop, what would you get?
Disclosure: Running on the Wall provided me with product for this review, however all opinions are my own. 
Get Your Free Printable Set!
Sign up to get my free printables on goal setting & fitness tracking.