Chicago, New York, Boston, Disney. What do these places have in common? Well, for one thing, they are all ripe with history and amazing places to visit throughout the year. But, another commonality shared is they all contain marquee races, drawing in thousands of runners and millions in revenue. Some of these places even have more than one big race. I'm glad races like those exist. It's great to meet up with thousands of those who share your passion and cover the city in a seemingly endless tapestry of neon colors and space blankets.
But, what about the smaller races? Or, what about the towns that don't have the means to invite an elite field and/or can't support a 35,000 runner course? I'm only recently reminded of this by reading an article in this month's Runner's World, which talks about although running is enjoying a Renaissance period, smaller races are losing their sponsors, permits and are closing down[1].
While they may not be the biggest or sexiest, smaller races play a vital role in the running landscape.
One illustration of the importance of the smaller race is the sense of community involvement. Think about it. Has there ever been a race, no matter how small; there wasn't at least one person along the course cheering you on? My guess is most, if not all of you will answer no. That's what makes this sport so awesome, the people, even if they aren't the runners. Not to mention the potential for positive economic impact for the community that can be resonate in the ways of local restaurants, gas stations, stores, etc.
Another argument for the little guys is that smaller fields mean less competition. And, for those who are, let's just say competitively challenged (like myself), this provides an opportunity to get your name next to a low number. For instance, when I lived in Chicago, my wife and I ran a 5k that supported a local charity. When it comes to small races, this one was probably the smallest I had ever run. The field was probably no more than 75 people and the start line was essentially the rubber time mat. There was no fanfare or announcement, we all just looked at each other and started running. There was one volunteer at the water stop and a handful of spectators. Plus, we had to run early as there was another 5k to start in two hours and it used some of our course. I would say I ran it okay, certainly not my best effort, but two weeks later I received a medal (keychain) in the mail saying I had won my age group (out of ten people)! It's the first running medal I had ever received based on performance and not completion and one of my favorites. If this were a larger race I may not have won or even placed.

I think the third, and one of the most important reasons, to run a small race is frequency. Small races give you the chance to try new race tactics without the fear of heading into a $150 race with an untested strategy. My Achilles Heel in racing is getting caught up in the hoopla and starting too fast. Even though, I know when people pass me at the start they are going too fast and I'll catch them, my ego goes berserk and I begrudgingly take off. But, when running smaller races, I get to test out different methods to overcome that issue and feel okay if one of them doesn't work since I have a small race the following day or week. Use these races to hone your craft and see what works best for you.
In these days of renewed focus on supporting the small business, extend that sentiment to the small race, too. The reasons I shared above are just a few of the many benefits these races can provide to you. So, do them a solid; sign up for a race, have fun and then post a recap for other runners to experience through your perspective. Don't rule out the little guys, they may be more fun than you could ever have imagined.
Happy running! Run fast. Run smart.
About the author:
Justin Stone lives in Boston, works in advertising and loves everything about running. Most days you can catch him on the Charles River running path or behind the lens of his camera snapping shots of the city's vibrant and diverse culture. You can read about his running exploits (or whatever else is on his mind) at his blog: www.alwaysrunningforward.com
You can also find him on these social sites:
Facebook – facebook.com/alwaysrunningforward
Twitter – DisnyRunr24
Instagram – DisnyRunr24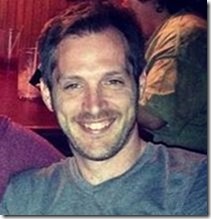 ---
[1] Douglas, Scott. "Some Smaller Marathons Suffering Despite Boom." Runner's World. Web. 05 Dec. 2013.
Get Your Free Printable Set!
Sign up to get my free printables on goal setting & fitness tracking.