I have a love/hate relationship with the treadmill. I tend to go through phases, and luckily for me I am currently in a "love" phase. Maybe it's because it's getting hot outside, or maybe because I am finally seeing some speed and progress because of my indoor adventures, but whatever the reason, it has been working for me lately.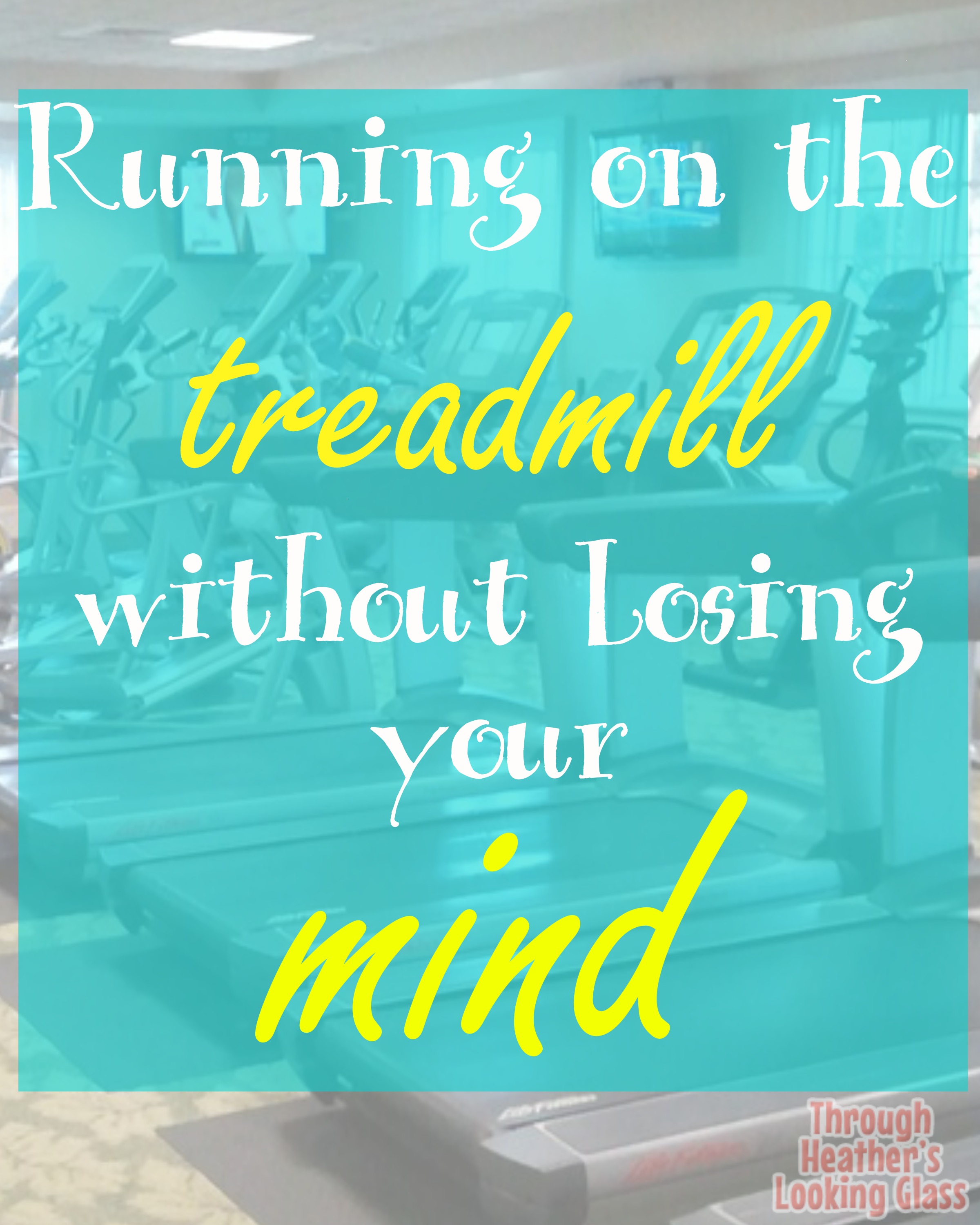 I really run well in hot humid weather (but really, who does?), and Bobby doesn't like me running out on the highway alone, so I have been logging a lot more gym miles this spring. Here you will find my best tips for treadmill running without losing your mind. Trust me, it cane be done without you wanting to throw a kettle bell through the gym window, and the results will be well worth it.
1.) Watch TV: I know this is not possible in all cases, but if you have a treadmill at home and can position it in front of a TV, or watch one at the gym, it can really help pass the time. I am lucky in that each treadmill at my gym has their own TV, so I can plug my headphones in and watch whatever I want. I tend to long run best when a good movie is on, so I try to schedule my time when I know something worth watching is going to be on. Also, streaming movies on Hulu or Netflix can help pass the time, and you may not WANT to stop running!
2.) Intervals: The great thing about a treadmill is controlled speed. I sometimes spend my time playing games with intervals. For example, warm up, run five minutes at a 6.0, the 2 minutes at a 7.0, etc. etc. It makes the time go by a lot faster constantly changing up your speed and keeping your mind off of the drudgery.
3.) Race the person next to you: Come on, you know you do it too. If there is someone next to me going just a little faster or farther than me, I pretend like we are racing. I tell no lies. My gym stays pretty busy so there is always someone new to "race!"
4.) Distract yourself: This could mean a lot of things. I sometimes start thinking about all the things I have coming up that I need to do, things to get at the store, etc. I have heard of people planning meals for the week, coming up with business proposals, or drafting e-mails in their head while they run to pass the time. I also like to pray when I run.
5.) Work on your form: When I get tired, I tend to lose my running form. My shoulders slump, my feet drag, my breathing is erratic, and I expend more energy than necessary. Treadmill running is a great time to work on your form, and tweak those minor issues that can make a big difference in time and injury prevention.
6.) Hills, hills, hills: This is especially good if you live in a flat area. Being able to raise and lower your incline on command is a great way to train for a hilly race or to work on your endurance and leg strength. It will make flat running seem like a piece of cake!
*A huge thank you to those who signed up for my newsletter + free printables yesterday, and especially to those who responded to the first newsletter by answering the question in it. I so appreciate those that shared! It's not too late, you can still sign up and get your goal and fitness tracking printables!
QOTD: What do you do to pass the time on the treadmill? What is the longest you have ever run on a treadmill, I have run 16 miles!