Oh what an interesting week. Last Saturday, you may remember we ran 13.1 miles. In an effort to pretend I was fine and in hopes it would go away, I didn't mention the terrible ball of foot pain I had during and after the run. Does anyone remember this from last summer?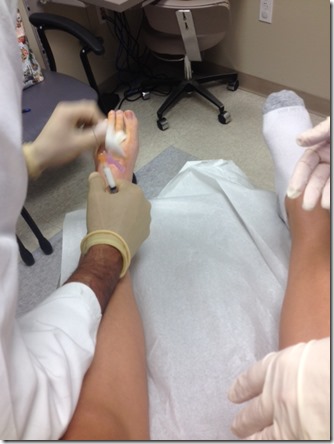 it was literally almost a year to the exact date that it started hurting again, after a full year of no pain. Ug! I have been walking around my house all week in running shoes. Barefoot on my wood floors kkkiiilllssss. I have been taking Ibuprofen, and taking it easy on the running (I only ran twice this week) in hopes it would be fine. No such luck, but with pain meds it's manageable to run n at this point. I really don't want another cortisone shot right now.
So, with that said, I decided to take it SUPER easy this week, I even took TWO rest days in a row, which I never do.
Sunday: rest
Monday: 20 minutes stationary bike
Tuesday: rest
Wednesday: rest
Thursday: 3 mile run, weights
Friday: 30 minutes stationary bike, weights
Saturday: 7 mile run
My 7 miles were decent, but my foot feels the same. I just need to get through Disneyland half/Dumbo then I can decide what to do next.
QOTD: Do you ever take more than one rest day in a row?
Get Your Free Printable Set!
Sign up to get my free printables on goal setting & fitness tracking.