This month is flying by. Granted, I haven't been home for very much of it, but wow! We are now in my favorite season. I love fall, and can't wait for some cooler temps to on down to the deep south.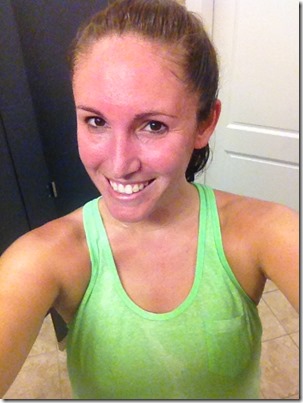 Since I was gone at a conference until Friday of this week, I didn't really do much working out. We were up early and out late every night, so I only worked out once while I was in Florida. However I did have a really great long run yesterday!
Sunday: 2 mile treadmill run in Disney
Monday: rest
Tuesday: walked around parks, 3+ miles
Wednesday: rest
Thursday: rest
Friday: rest
Saturday: 8 mile long run in 1:17
*The winner of the Raw Threads Giveaway is Stephanie Hospodar. Please e mail [email protected] to claim your prize!
QOTD: what is the longest run you do before a race? (the distance of the race, shorter, longer etc.)
Get Your Free Printable Set!
Sign up to get my free printables on goal setting & fitness tracking.