Good morning! I am headed to Universal Studios today then HOME tomorrow! I can't wait to share everything with you about my awesome week, stay tuned!
Hi, I'm Carson, and I am so excited to be guest blogging for Heather today. Like a lot of you, I love to run. But let's be honest, all of us need a little motivation every now and then to get us off our bottoms and out the door to pound the pavement.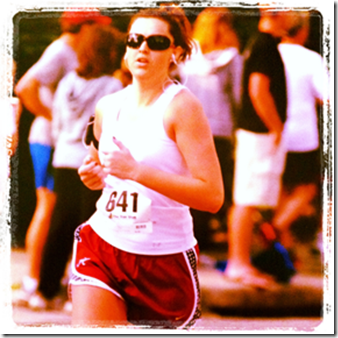 My motivation stems from my family, who were the reason I started running in the first place. I was always a very active person growing up: running track, cheerleading, and doing competition dance. I carried this on throughout college but after graduating, getting married, and entering the real world, my athleticism seriously declined and I got lazy.
Married bliss
After a couple of years of not doing anything active, gaining weight and becoming more and more discouraged with my health, I went with my family to watch my brother complete his first marathon.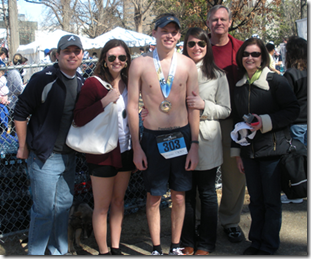 My family after my brother's first marathon: The Mercedes Marathon in Birmingham, Al
It was a blast. So much fun, in fact, that it inspired my parents, at the age of 50, to start running. They started slow, upped their mileage, and soon started running local races. Shortly after, because I felt left out when hearing them talk about running and going to races, I started running with them. After my first race, I was hooked.
My family after my first run:
Eva Bank Midnight 5k in Cullman, Al
However, my love affair with running has had its up and downs. Injuries, illnesses, and lack of running drive plague us all. During the downs that I experience, I reflect back on my motivation: my parents. Three years after starting their fitness journey, they are running marathons and half marathons together. They remind me that running is a privilege. And every day that I can get outside (or on the dreaded treadmill) and log some miles is a great day!
My family at my first half marathon:
Talladega 21000 Half Marathon in Talladega, Al
It's important to find that one thing that keeps you going. And once you dig down deep and find that motivation, you can channel it whenever you doubt yourself or are feeling lazy.
Maybe it's somebody that you run for. Maybe it's the only "you" time you have all day. Maybe it's the investment you are making in your personal health. Whatever it is, hold onto it with all that you have and remember it on those days where the negatives start to pull you down. My mom had never run a mile before she started running at the age of 50. If she can do it, so can I and so can you! Half of the battle is mental, after all!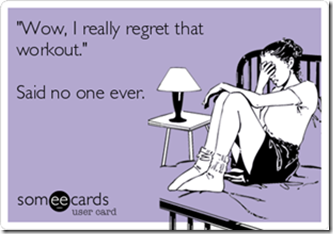 (source:)
QOTD: What motivates you to start running?
Do you run alone or do you have a running buddy?
Get Your Free Printable Set!
Sign up to get my free printables on goal setting & fitness tracking.