The following post is sponsored by FitFluential LLC on behalf of Detour Bar.
I am quite picky about my snacking. I don't eat large meals, so I snack all. the. time. I carry a lot of bar type foods around in my purse as well, and am always on the lookout for what fuels me best and is healthy while still tasting good.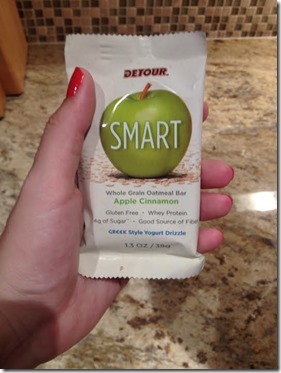 I was sent two boxes of Detour's SMART bars in Blueberry and Apple Cinnamon.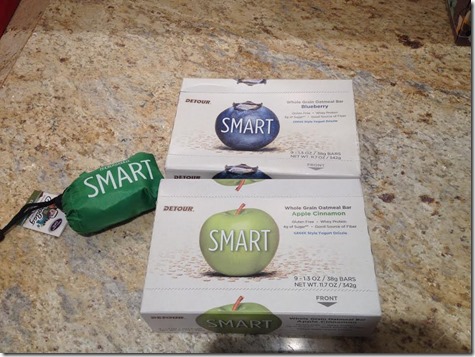 The day I got these in the mail, my husband and I busted open a box and both tried one, and were pleasantly surprised! The greek yogurt drizzle is what put it over the top for me! I also like the soft texture.
There are four total flavors: Blueberry, Apple Cinnamon, Cranberry Flax, and Peanut Butter Chocolate. I can only vouch for the two I was sent, but I will say both boxes are almost gone!
I know in the summer a lot of people tend to get lax on their healthy eating. There are tons of BBQ's to go to, frozen treats to consume, and the heat makes you not want to workout. However, you don't have to sacrifice your healthy lifestyle in the summer and can still snack smart!
I am a numbers nerd, so I really enjoyed checking out this chart comparing Detour bars to other brands. Don't get me wrong, I still eat and enjoy some of these other brands, but it is nice to know that Detour bars have the lowest amount of sugar and are very high up there in terms of protein!
If you like high protein, healthy snacks, that give you energy through whole grain carbs and fiber, you should try a box of Detour SMART bars. You can find them at several locations or purchase online. For more information or to follow the brand on social media, be sure to check them out on Twitter, Facebook, and Instagram.
QOTD: What do you look for in a healthy snack bar? Taste? sugar? protein?
P.S. – Be on the lookout today on my Instagram account for a giveaway!