Congrats! You made it to Walt Disney World! After months of saving and planning, your vacation is finally here! It's Disney arrival day! Now it's time to bask in all of its glory, let out a big sigh, and relax! But what should you do? I highly recommend NOT paying for park tickets on your arrival day because, number one, you will probably be exhausted, and number two, you probably will only have a fraction of the time to enjoy the park depending on what time you arrive. It's much better to relax and get a full night's sleep before hitting the parks, so what is there to do? I'm glad you asked? There is plenty, my friend!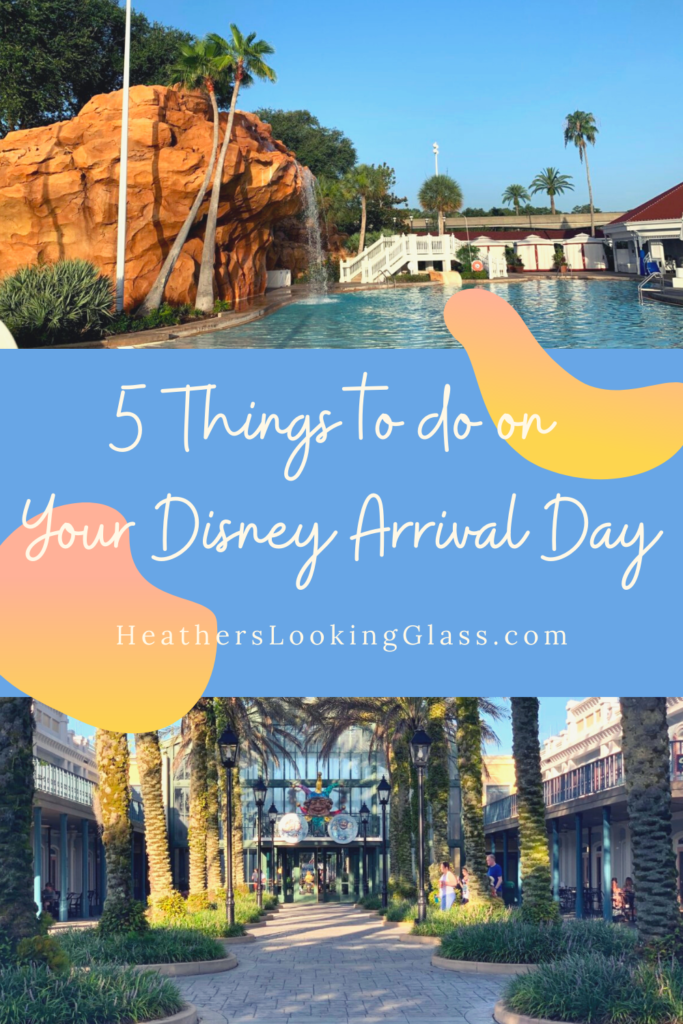 Swim:
If you are staying on Disney property, then your hotel has a pool. If you are staying at a moderate, deluxe, or deluxe, villa, your pool also has a water slide! Make sure you pack swimwear, sunscreen, goggles, and extra clothes in your carry on (no towels needed, get them at the pool!) and head there after you check in. Even if your room isn't ready, no problem! There are bathrooms in the lobby and at the pool where you can change. Get a cocktail at the pool bar, throw on your sunglasses and enjoy. You worked hard for this trip!
Visit Disney Springs:
Had enough of the pool? Another great option is to visit Disney Springs. It's free to get into, and there are Disney buses that will take you there. It is a dining, shopping, and entertainment mecca, and also where the amazing Disney Store is located. You can easily spend a whole afternoon/evening here! You can even catch a movie or go bowling. So much to do! Make sure you make some dining reservations in advance as some places will fill up quickly. (See this post for some of my favorites, 2 on this list are in Disney Springs!)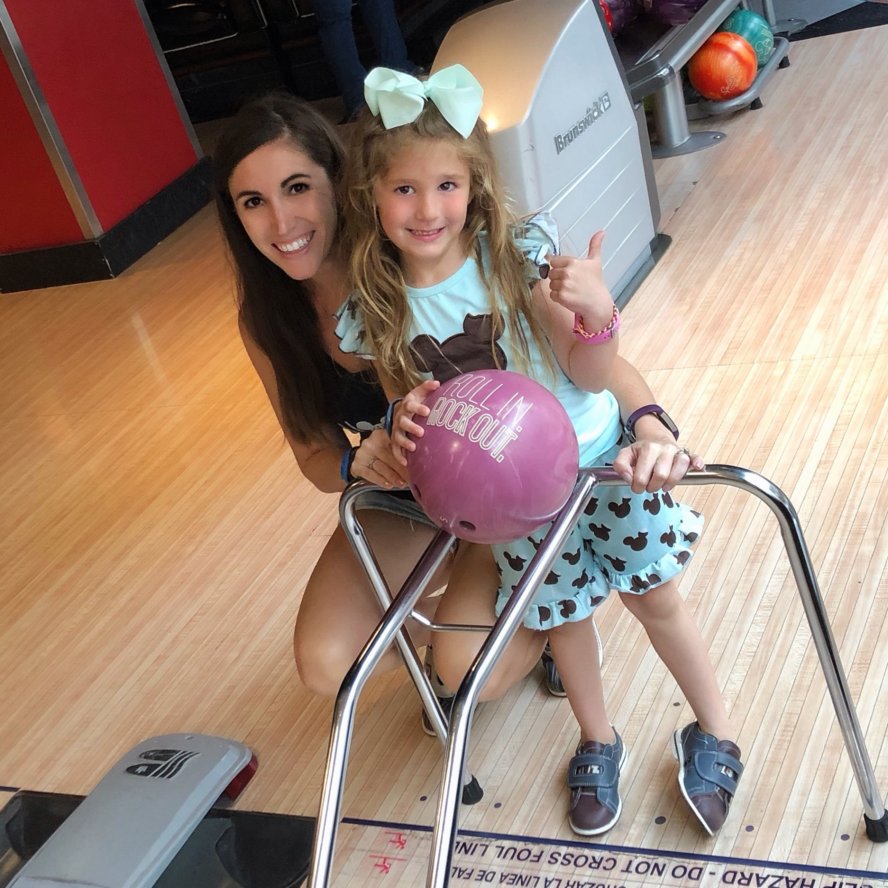 Explore your resort:
Disney resorts are an adventure in and of themselves. Shops, restaurants, pools, and more to discover. Some resorts also have marinas, playgrounds, campfires, movie nights, and even cane pole fishing. Go on a nice walk and get some great photos and just enjoy the beauty.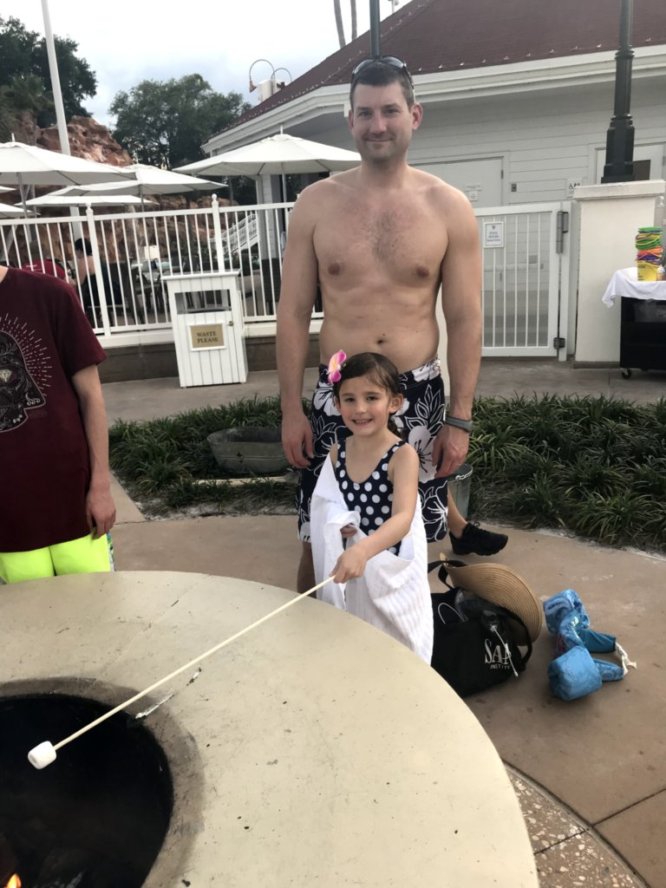 Eat at your resort:
It is true that you cannot eat at a Disney park without a ticket, but nothing is stopping you from dining at your resort! Book a nice relaxing dinner for your arrival day so that you don't have to get on a bus or in a car (probably tired of travel, right?) and just walk to your meal, ask your server how long they have been their, and what their favorite thing about the resort is. Some of them have been there a long time and have amazing fun stories and facts to share!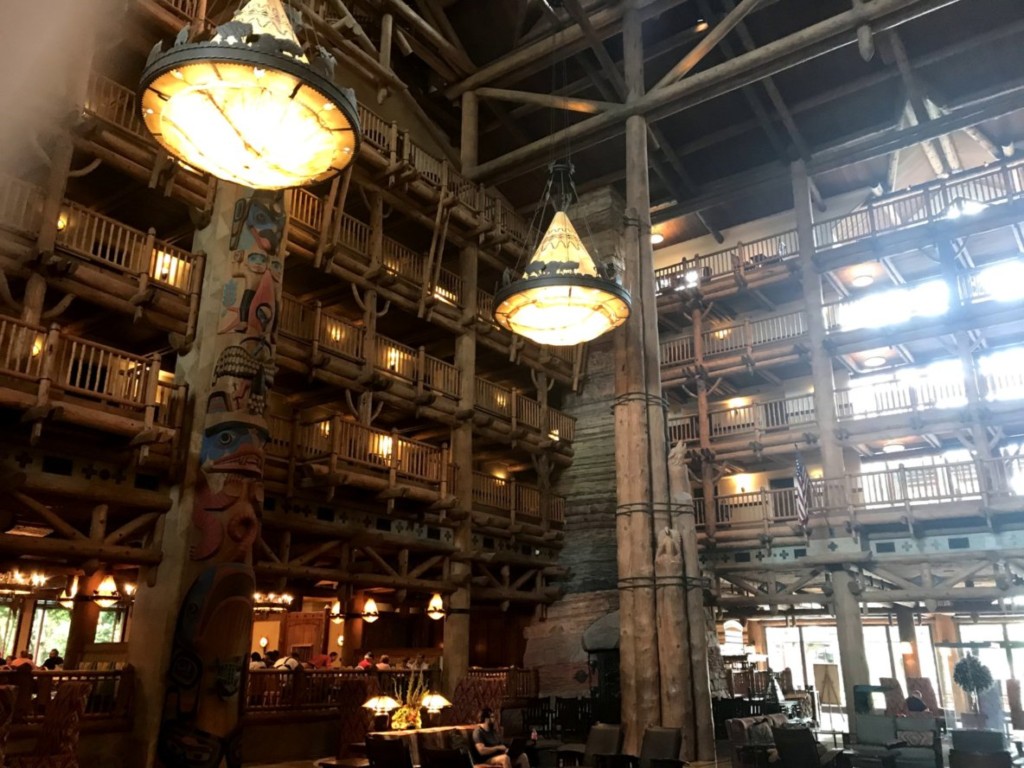 Resort Hop:
There are so many beautifully themed resorts on Disney property, it's a fun idea to hop on a bus, boat, monorail or the skyliner and go on a resort tour! Walk around the shops and the lobby, take photos and just enjoy the beauty. You may find a resort that you know you want to stay at on your next trip! Each resort also has unique dining options and treats, so go grab dessert at a different place from where you are staying on your Disney arrival day, and soak it all in, you are on vacation!