On Saturday, we celebrated Bobby's 37th birthday. It was literally an all weekend celebration, and was so much fun! On Friday night, my parents, my family, and Bobby's mom celebrated at her house with a huge meal and eclair pie.
We may or may not have had a little trouble lighting the candles.
Then on Saturday, I decorated the living room, and gave him his card and gift before the "semi surprise party."
So what is a semi surprise party? It's when you invite friends over for a birthday party and forget to tell your husband. Then you think "that's actually cool, now I can surprise him" But then the day of you realize you need his help with lots of things, so you have to tell him…BUT you don't tell him WHO is coming, so it's still sort of a surprise!
We had a great time with our friends, and thankfully the weather held out before the tropical storm came in the next evening!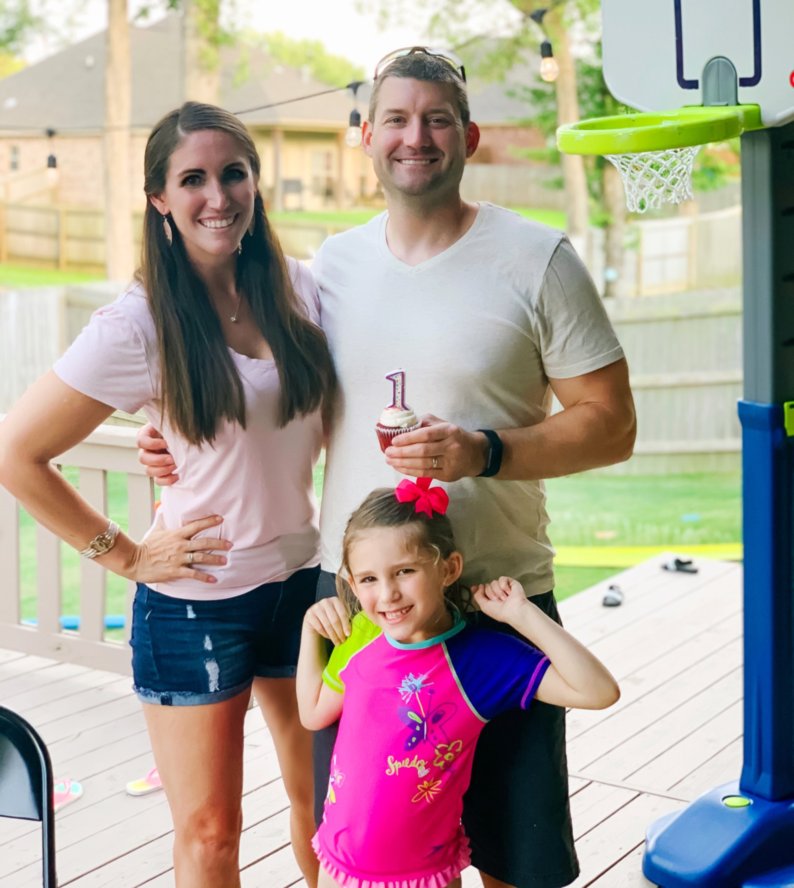 Then on Sunday we had birthday lunch at my parents house. Yall. So much food and cake, but also so much fun! It was one for the books and I hope Bobby felt loved. On to 38!