Disclosure: This post is sponsored by Coastal Mississippi, however, all opinions are my own.
Jones Park in Gulfport: This is a beautiful park right on the water. In the photo below you can see how high the water got during hurricane Katrina in 2005. (Red plaque.) The park has tons of amenities now like:
Jones Park Amenities
319 Slip Marina and Promenade Walk
Barksdale Pavilion (23,000 square feet)
Splash pad and Playground Area
Replica Lighthouse
Amphitheatre Stage Area with Flanking Pavilions
Harbor Market Pavilion (5,000 sq. feet)
.86 mile walking track
Fuel Dock & Bait Shop
Asphalt parking for 450 vehicles and 60 boat trailers
Splash Pad
Open 8am – 8pm, 7 days a week – May-September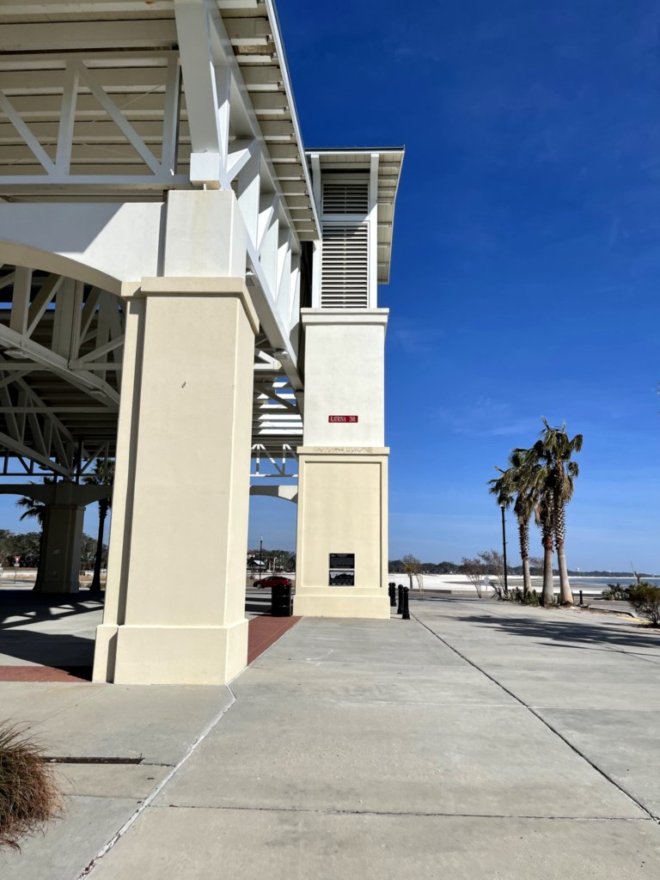 Ohr O'Keefe Museum of Art: Fun fact, Bobby's mom is an O'Keefe and so he is related to the family that helped start this museum. I have passed it many times on the road, so it was fun to actually go see it! They have exhibits that come and go, so it is not always the same. It is housed in several buildings, and is part of the attraction pass!
We checked out a couple of exhibits and took in the view from the top floor, but then had to hurry off to lunch.
Walter Anderson Museum of Art: This museum is is Ocean Springs and is completely dedicated to his art. I learned he led a very difficult and troubled life, but produced so much beautiful art work! He painted the walls inside the community center that is still used.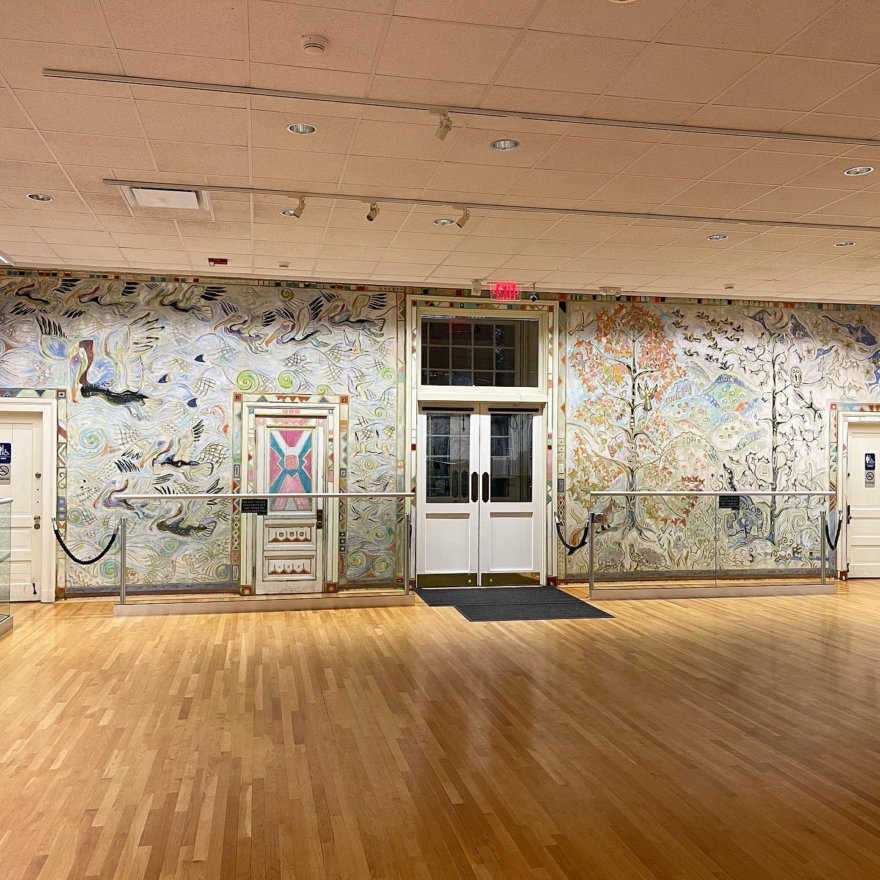 The museum does a great job of observing COVID protocols and requires masks and social distancing, had plenty of hand sanitizer, and only allows a certain amount of people in the building at a time. If you love art history, this is a must!
The Maritime Industry & Seafood Museum: This museum in Biloxi is also part of the attraction pass, so we stopped by in the morning to take a peek. If you are into boating and fishing, this one is for you!
My favorite room was the hurricane room. They had lots of artifacts and info on weather and hurricanes over the years, especially hurricane Katrina.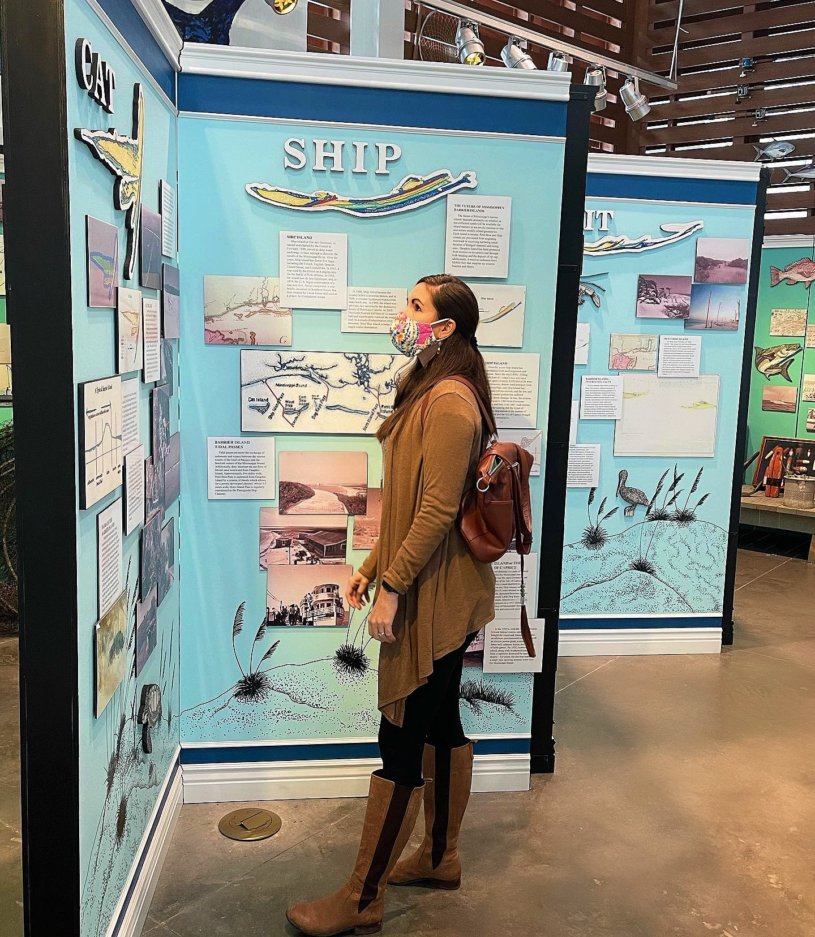 We felt very safe here, as masks and social distancing were required.
Mississippi Aquarium: This aquarium is in Gulfport and is relatively new. It is so great to see new attractions come to the coast! We enjoyed things like the touch pool and the dolphins, but the otters were my favorite!
They have a 360 degree tunnel you can walk through as well which is super cool.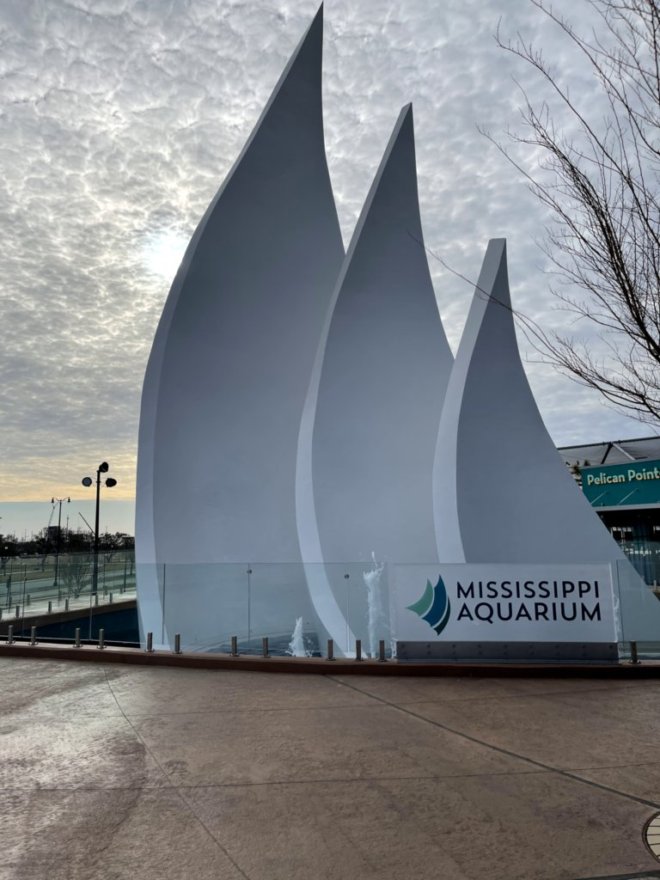 Bobby's favorite were the birds. They had some really funny ones in the same enclosure as the people!
Food, Booze & Hiccups along with South Mississippi Kayak Rentals: This was such a special treat and so much fun! On front beach in ocean springs, these two companies have teamed up to create unforgettable evening experiences right on the beach. Bobby was able to kayak to his heart's content thanks to South Mississippi Kayak Rentals who dropped off and picked up the kayaks.
Thanks to Food, Booze, and Hiccups for the lovely spread! They set out chairs and blankets, built us a fire, had a Bluetooth speaker, solar powered twinkle lights, smore's kits, and other snacks for us. All set up when we arrived! Then you just text when you are done and they come and get everything and clean up. It was so awesome!
You can do it for 2 people or grab some friends to make it a group event.
It was definitely an amazing experience, even though the sun didn't cooperate for sunset!
Making smores was super fun, and the bonfire kept us warm.
I highly recommend them for a fun romantic evening or a group outing with other couples. Such a fun idea! Definitely a highlight of the trip!