If you missed part one, go back and read it here before reading this post!
Disclosure: This post contains sponsored content, however, all opinions are my own.
We left off at the end of day one, our first night at the Polynesian. The next day we were supposed to go to Magic Kingdom, but a few days before our trip the forecast called for rain and I was able to switch our days. So we spent the morning just hanging out on the balcony and talking, watching the rain, and actually just BEING on vacation, it was so nice and needed.
The rain ended up clearing mid morning and we met a friend at Capt/ Cook's for a late breakfast and sat outside near the pool. I had Tonga Toast and cannot remember the last time I had it!
After that, it ended up warming up enough that we were able to go back to the pool we couldn't believe it! Again, too cold for me, but Emma Kate had a blast. My parents joined us and for awhile we were literally the only people there. It was so fun, and again one of my best memories from the trip and didn't even involve a theme park.
I mean, how often can you get a shot like this?
We had lunch again by the pool. Here is a shot of Captn. Cooks. We placed our mobile orders at our pool chairs and when it was ready we went inside. Bags are placed on the tables and you grab your food and any condiments, napkins etc. you need. Then you move to the drink station and someone is there to make your drinks. Easy peasy!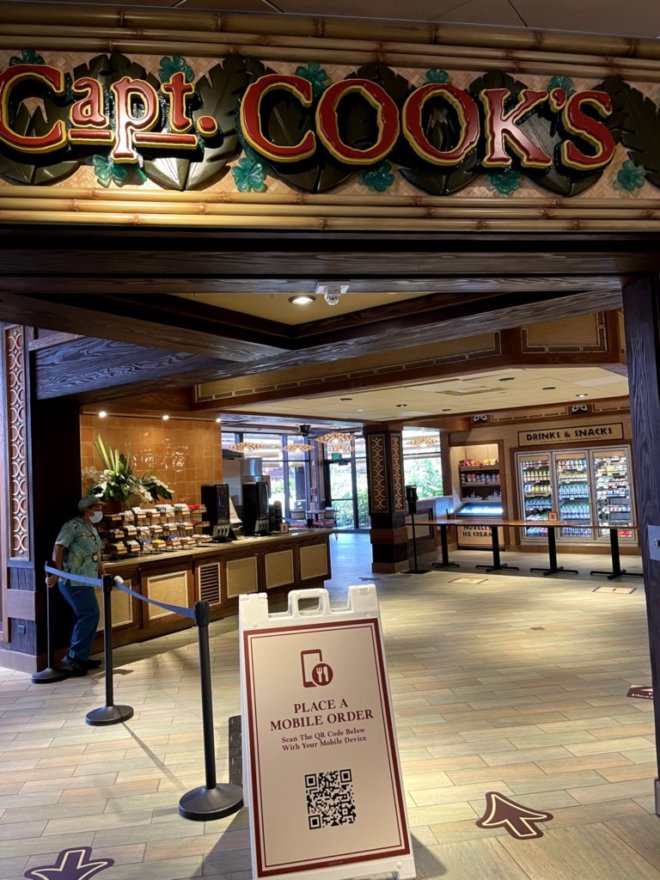 We ended up over by the hot tub while the kid's activities girl was doing a trivia game. Me and this other guy kept shouting all the answers, my dad was shocked I knew 99% of them (I mean, duh!) I felt bad for the girl because there were so few people at the pool, no one was participating.
Late afternoon we got ready to go over to Disney Springs, we had a hosted dinner at Planet Hollywood, and believe it or not, I had never been to this one!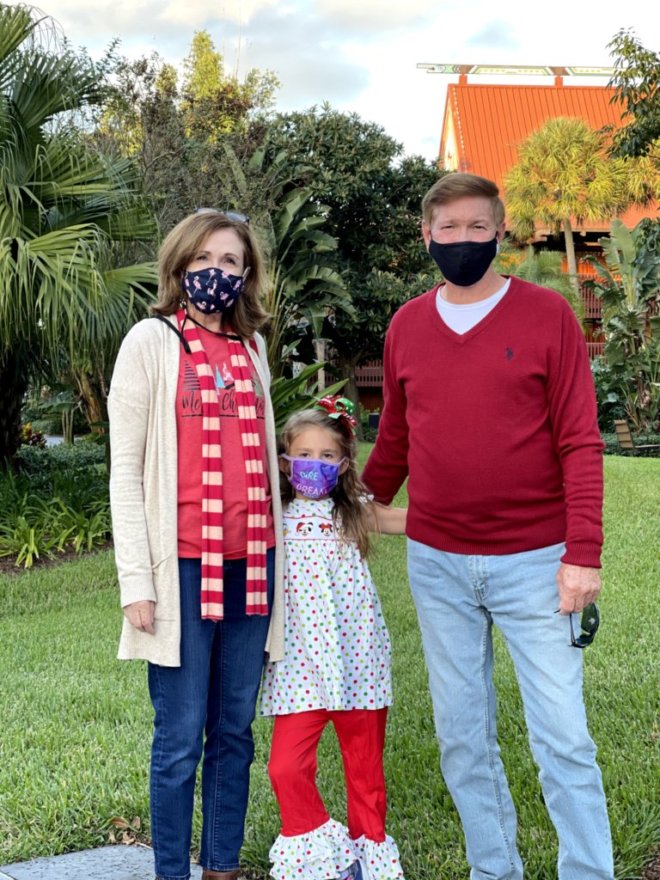 On our way to dinner we took some pictures of the beautiful Christmas trees.
We made it! Let's eat!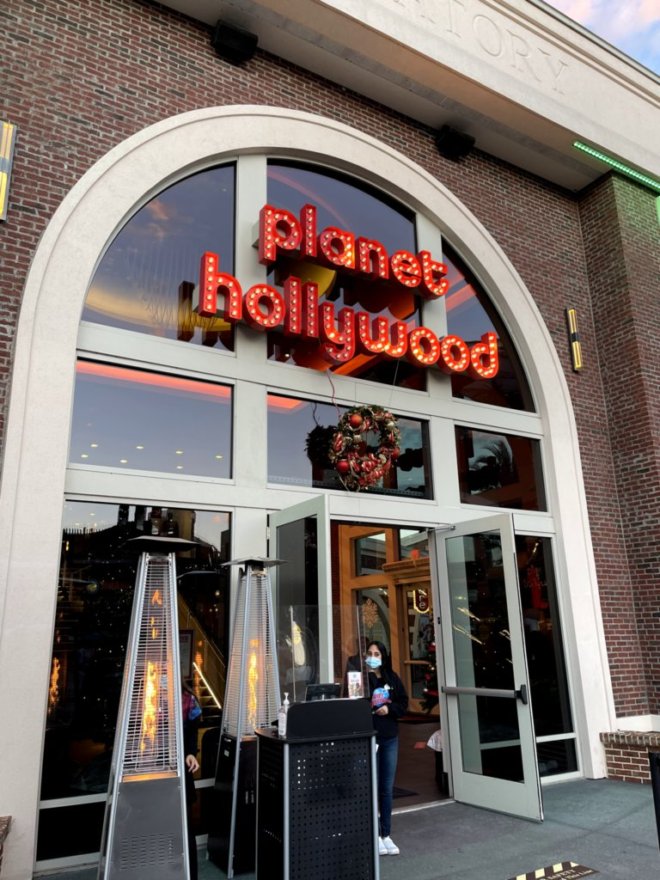 The lobby area was beautiful, I love how you go right up the stairs into the dining area.
My mom is obsessed with blue drinks. So a blue drink she had!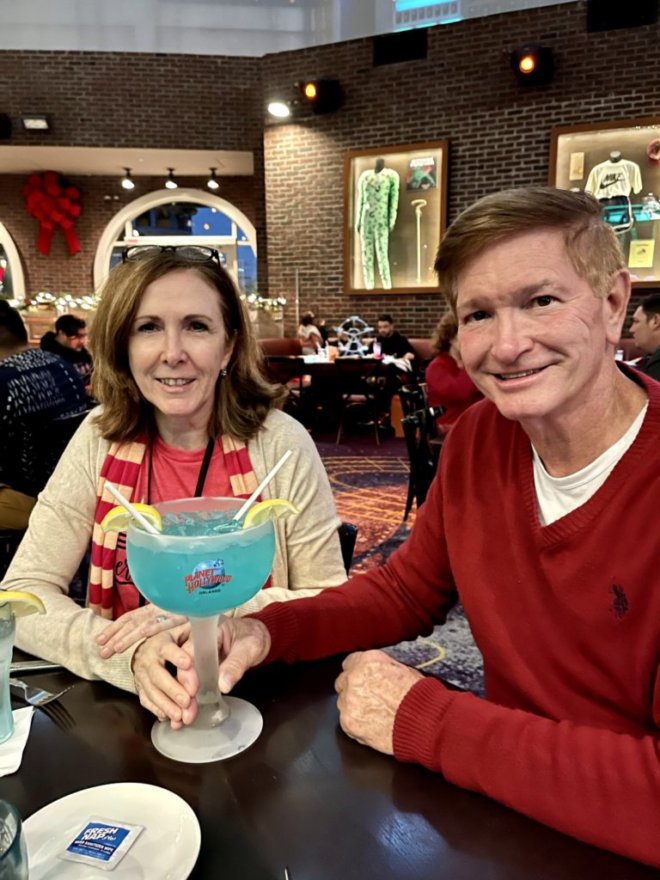 Everything was truly so, so good.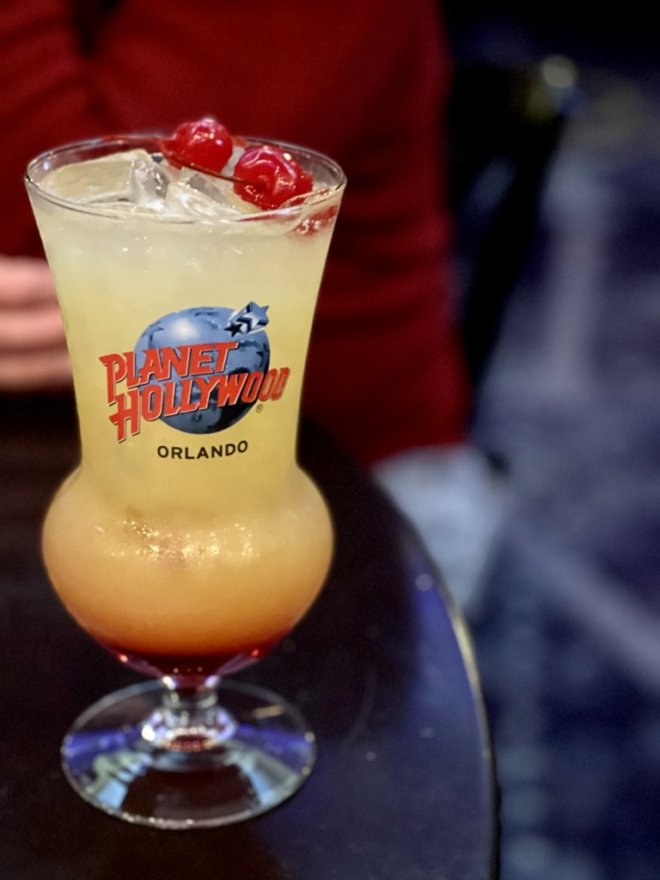 This guy was a highlight of the meal, it's a sharable appetizer and we had so much fun eating it. So many things to try!
Bobby and I both had burgers, my dad had lasagna, and my mom had salmon. We all LOVED our food and were so plesantly surprised.
Another highlight of the meal was dessert…holy milkshakes! Huge and delicious!
Check out Emma Kate's reaction. Heh.
We will be back Planet Hollywood! After rolling ourselves out of the restaurant, we looked at a few more of the trees before heading out. We would be back at Disney Springs later in the week and we were full and tired.
As we headed out there was "snow" and Emma Kate had a ball running through it.
Back to the Poly we went, and then to bed. We started our park days the next day, and wanted to be well rested!
Up next: EPCOT!