This post is sponsored by BabbleBoxx on behalf of Arnold
I love finding fun things to do with Emma Kate, and I also love teaching her about things that are nutritious, good for our bodies and for the earth. Creating a quick and easy lunch together is a great way to "cook" with a kindergartner and also talk to them about making healthier choices. Recently, we did just that with the help of!
Did you know that bakes their bread using renewable wind energy? Or that they have a commitment to sustainable baking practices and agree that organic foods are part of a sustainable lifestyle?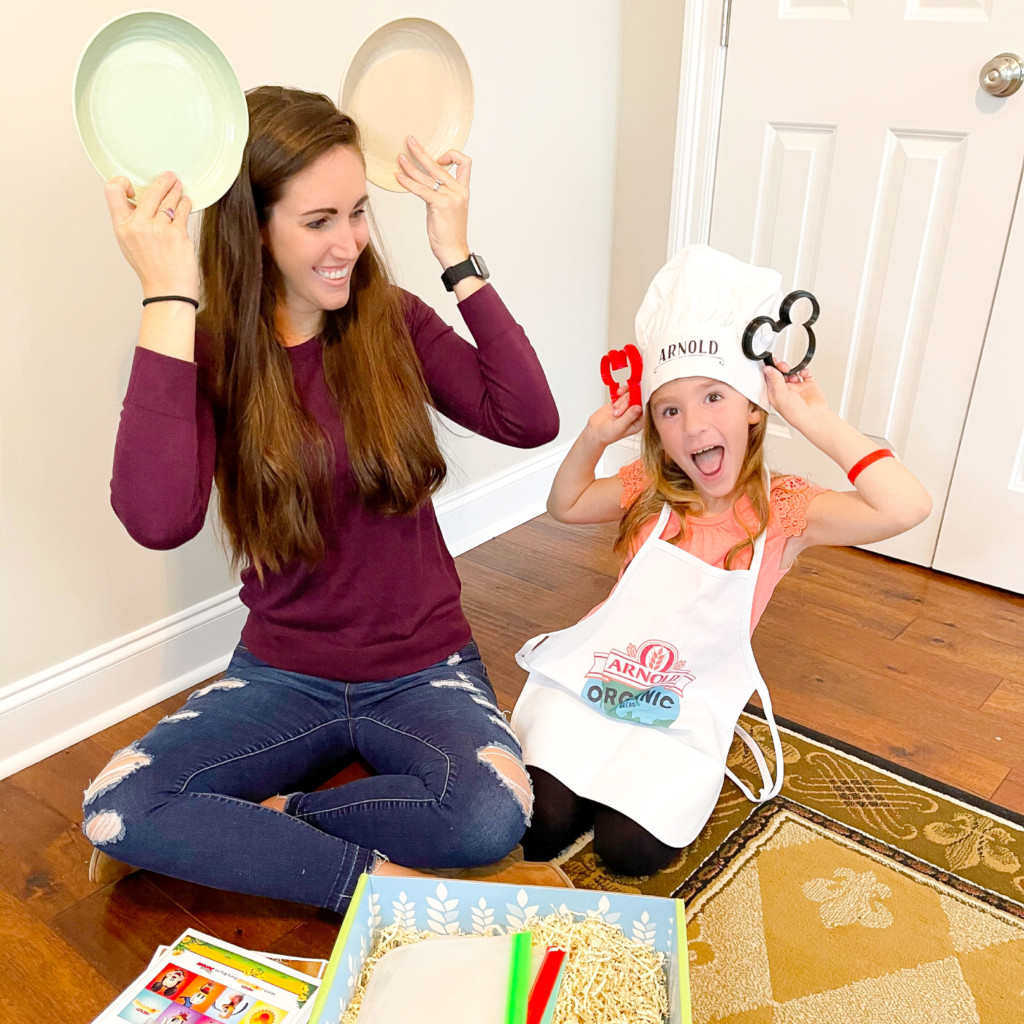 We tried some Arnold Organic White made with Whole Wheat Bread that features Disney's Mickey Mouse and Minnie Mouse!
It qualifies as a Disney Check food, which is a quick and easy way for families to identify nutritious choices in stores, online, and yes even at my beloved Walt Disney Parks and Resorts. Perfect! I have seen these checks all over the parks! Did you know that all foods featuring the Disney Check meet the company's Nutrition Guidelines? Such a good thing to be aware of.
I had so much fun explaining some of these things to Emma Kate while making her a turkey sandwich for lunch. Thankfully, she loves it and gobbled up her sandwich! So happy to have great choices and options for my little girl! Thanks!