This spring we had the opportunity to do a split stay at Walt Disney World. We stayed two night at the Grand Floridian villas and then three nights at a Copper Creek 2 bedroom villa.
There is a big contrast in the two, but not necessarily a bad thing. The Grand Floridian villas were bright and white, and the Wilderness Lodge villas were a more closed floor plan with dark browns and wood. We still enjoyed the resort and the villa, just prefer the brighter rooms and felt the layout was a little weird at Copper Creek. We did love the bathrooms though, and our nice big balcony and view. Read on!
We were on the 6th floor of the main building, so we were not in Boulder Ridge, which is the "DVC building" at the Wilderness Lodge resort.
We lucked out are were near the elevators with a great view of one of the pools and the lake. Very peaceful! It was also super close to the bus stop which got a little loud when you were on the balcony and the buses drove up, but it was still a great view.
The balcony spanned all the way from the master, living room, and past the second bedroom just like at the Grand Floridian.
When you walked into the villa, you were immediately in the kitchen, which was super narrow. This was my layout qualm. If someone opened the fridge, no one could pass by, it was just an awkward layout for the living area, but we did however like the bedrooms. So you walk in and the kitchen is straight ahead, the master was to the left and then straight back to the right past the kitchen and living room was our bedroom.
The living room/dining combo was together with the TV and the balcony was right past them.
Our bedroom had two queen beds and a nice large bathroom with dual sinks and a big closet.
I loved how spacious it was, but just wish the toilet and shower were in a separate area.
The master bedroom had a desk area, an awesome headboard and plenty of storage space.
It also had a large bathroom with dual sinks, and a very cool tub.
We also spent plenty of time enjoying the resort. Emma Kate loved the waterslide and the kids play area.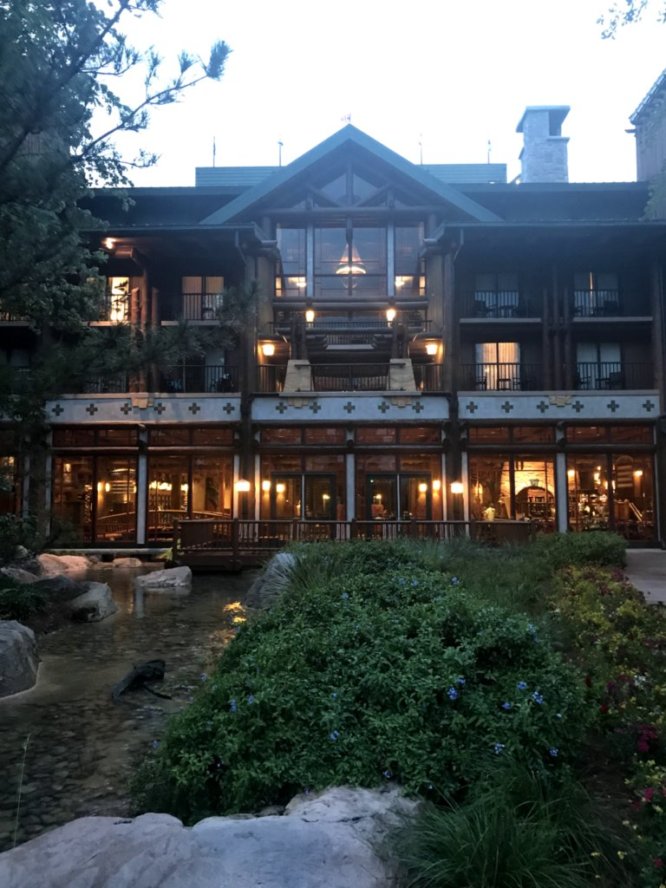 I would definitely stay here again, more for the resort itself, pools, restaurants and peaceful feel than for the rooms themselves, but we did very much enjoy ourselves!
Click here for a video tour of our Copper Creek 2 bedroom villa.
Email me at heather@travelwiththemagic.com and I can help you with your next Disney vacation!