I am all partied out yall! Last Saturday we threw Emma Kate an outdoor birthday party that was a lot of fun (but also a lot of work, but she's worth it!) We went with a Moana theme, and it was super easy to buy stuff for since you can basically just buy anything with a luau/Hawaiian theme and turn it into Moana!
In this post I'm just going to share a few photos of the day, and I will be doing another post going into specifics of decorations, food, etc. so stay tuned!
A huge thanks to our two sponsors, Bubble Foam Pop and Enchanting Memories Entertainment. Bubble Foam Pop was a HUGE hit with the kids, and the parents! The kids played and danced and jumped the entire hour, and I'm sure they all slept really well that night. It was so nice to have someone else handle the set up and clean up for that portion of the party. We literally just walked outside and played! There were a lot of questions on Instagram about the bubble foam, so be sure to check out the website, htere are answers to common questions! Also, Dorian is a magician, so if bubbles aren't your thing, you can still book him for a great party!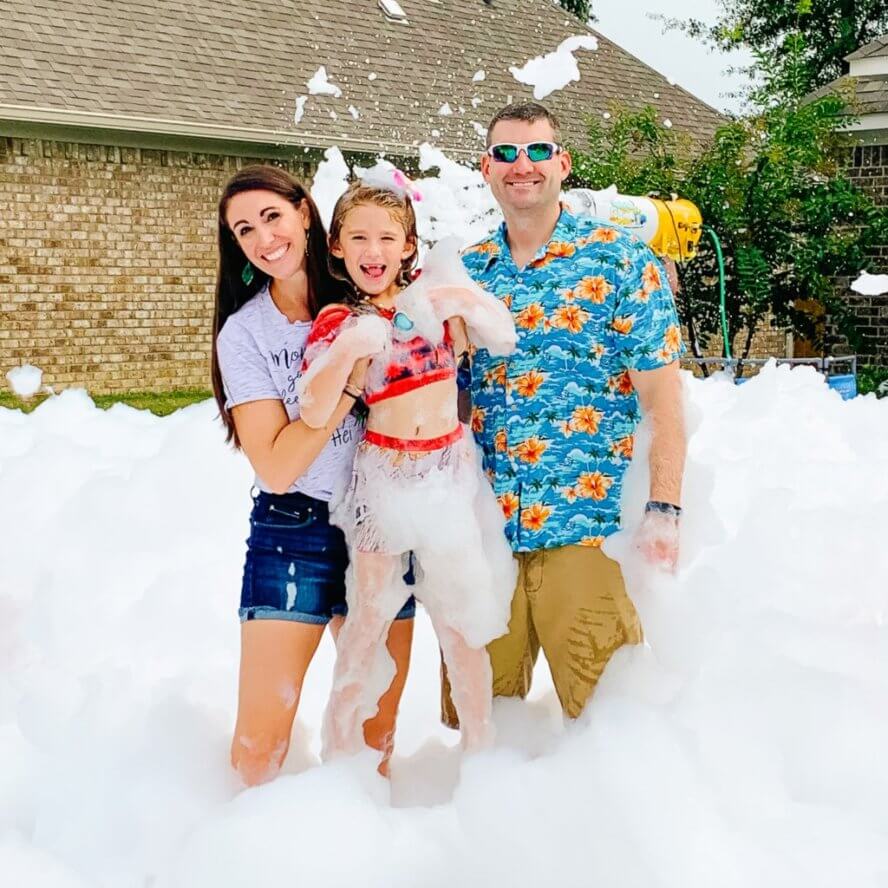 Enchanting Memories Entertainment is a brand I have seen at community events in the past. They were very prompt, professional, and so sweet with all the kids! They did an amazing job and we had a great time with Moana and Rapunzel (they have tons of other character options to choose from!) They are great for all kinds of parties and community events. Super easy to work with and highly recommended! They read stories to the kids and even did makeup and glitter, helped with cake, and even presents. Emma Kate felt so special they came to her party!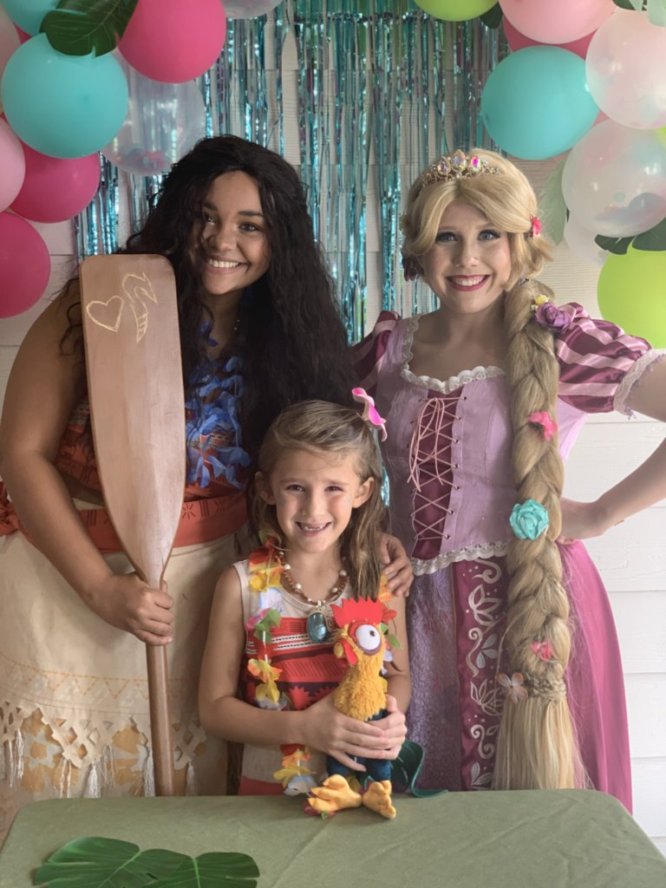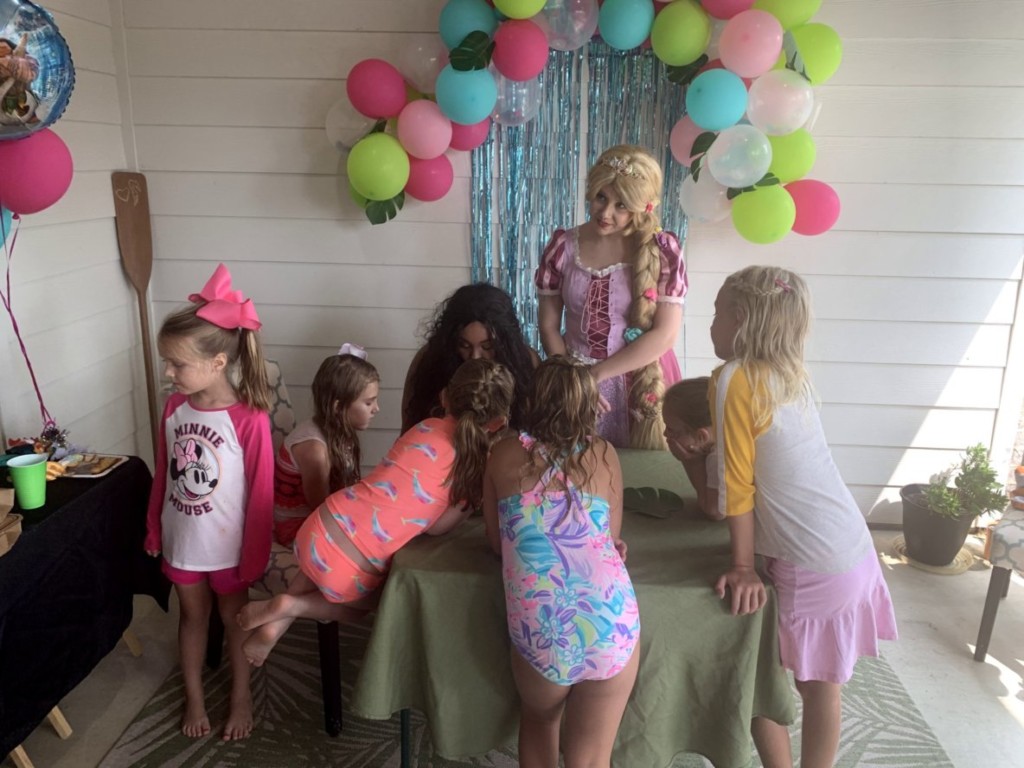 Related: Emma Kate's 5th Unicorn Birthday Party