Every year recently I have tried to come up with a word for the year. Some years I don't think of them much during the year, and sometimes I do. Sometimes I have to think REALLY hard about a word, and here I am in mid December, and I already know what my word for 2021 and yall, that is kind of surprising to me! I am working on finding balance for 2021.
I realized towards the end of 2020 that I have been seriously lacking some balance in my life. My personality leans toward being a workaholic, not because I like to work, but because I have a fear of not having what we need and wanting to be able to provide. This has caused me to forget to how to relax and just "be", and I realized this is of course, not healthy.
There wasn't one big incident that made me come to this realization, but instead a feeling over time of being burnt out, overworked, stressed, and my child telling me to put down my phone. That will do it yall! I also have been putting my health on the back burner and it has started to show on my physical frame. Also, I know my baby girl is only little for so long and I don't want to look back one day and realize I missed out because I was too busy working.
The truth is, the last few months have been hard on our family. I won't go into details, but I have felt an overwhelming need to work more, and I have been in a big panic to provide for my family. I realize that this is showing a lack of faith and trust in God, but if I'm being honest, that doesn't make it any easier for me to just "realize" and stop worrying.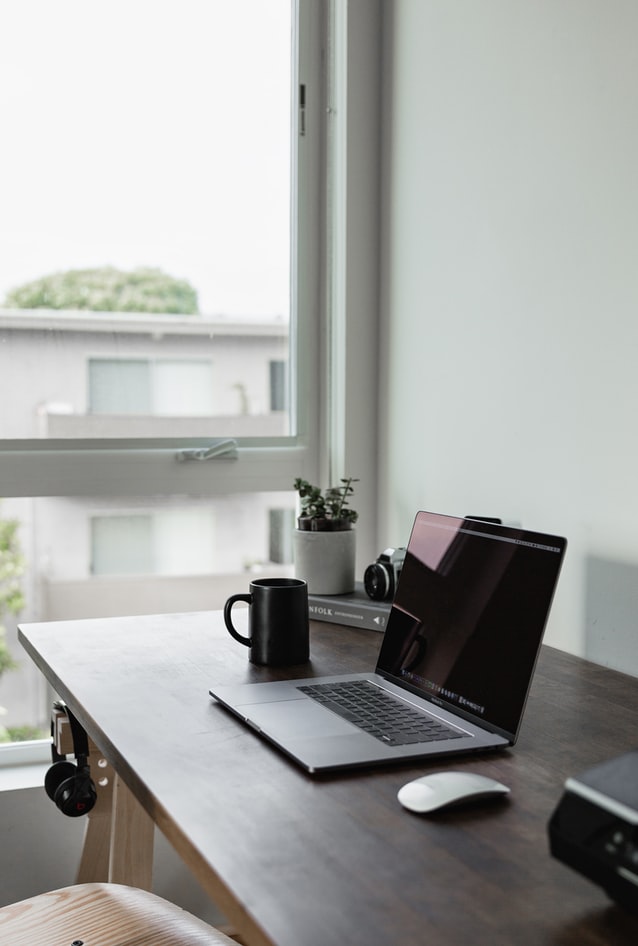 As a woman, one of my top needs is financial security anyway, so add that to my type A personality and feelings of inadequacy that crop up from time to time, and you have a recipe for overworked and stressed out mom. I have been snappy, angry, tired, and quite honestly not fun to be around sometimes. So what is the answer? Well several things actually, one involving a major come to Jesus meeting where I work on trusting God which is a daily, no, hourly, thing that I am working at so diligently!
The other answer is finding some balance, and realizing I cannot conquer the world alone, and that I don't HAVE to do that. Realizing that it's ok if the to do list doesn't get done and the house isn't clean every day. Taking time to read a book and not feel guilty. Turning off my phone and stopping myself from mindlessly scrolling for an hour and calling it "work". I need office hours. I need boundaries. I need me time for my health and sanity. I need to calm the heck down!
I know that a word with a goal attached to it is useless unless you make your goals SMART. (specific, measurable, achievable, relevant, time bound) So me just saying "yay I need more balance" doesn't get me anywhere. I'm taking action! So what am I doing in 2021 (well, trying to start now, but the holidays are kind of an anomaly so we will see how it goes with finding balance!)
1.) Creating an office space- We have a 4 bedroom house, and have been using that 4th bedroom as Emma Kate's playroom. Recently a thought hit me…let's be honest…girlfriend doesn't play with her toys a ton. She loves her iPad and playing outside with her friends. WHY am I giving up an entire room of my house to store her junk that she rarely uses? So we did a couple things. 1.) We got rid of a lot of her toys. She doesn't know and hasn't asked for them. 2.) We made room in her closet and the playroom closet, rearranged the furniture in her room, and moved all of her toys to either a closet or her bedroom. She loves the new layout, and now I can make the 4th bedroom my office! It's a work in progress…meaning I don't have a desk or chair yet….but we will get there. I can't wait to have my own space again. I have been working at the kitchen table for almost two years which causes multiple problems including me being able to pop on my laptop at all hours. Work is ALWAYS there RIGHT in front of me. Not healthy. I'm hoping an office space will help give me boundaries (and a closed door.)
2.) Carving out workout time- Over the past few months as my working hours have increased, my workout time has decreased. I KNOW how important me time and workout time is, and here I was not practicing what I preach. I felt like a failure and a fraud. I was just so exhausted and had way less time or motivation. So not only am I carving out me time in the mornings to workout…but I did a thing for more motivation. More on that soon, not quite ready to spill yet!
3.) Shutting off the laptop at a certain time- With my computer being at the kitchen table it was so easy to sit at it all evening and on the weekends. In addition to having it in an office, I plan to have a hard stop at a certain time (yet to be determined) even if my to do list isn't done. In order to do this I will need to prioritize "must do's" for the day early enough that I make sure they get done, now that's finding balance!
4.) Limiting my time on Instagram- I have a bad habit of watching TV and scrolling through Instagram. Waiting in line and scrolling through Instagram. Because of the nature of my work, I could easily pass it off as "doing my job" but let's get real, the scrolling is not necessary. Trying to be more focused with my time when I AM on Instagram and more intentional with it. I will leave a few minutes in the evening for mindless scrolling, yet to be determined.
5.) Reading 2 books a month- Yall I love to read. I just never allow myself to read because I feel guilty. The only time I REALLY get into a good book is on a cruise, where I don't have internet access (or good internet access.) I can knock out 4 books in a week easy, and I love it. Recently I was having a bad day and gave myself a pass to just take the day off (mostly) and enjoy something. I picked up a book that I have packed in my suitcase on my last THREE trips and not touched and yall, I finished all 400 pages in ONE DAY. It was wonderful, and I didn't realize how much I needed it. I want to carve out more time to read, so having a 2 books a month goal should give me time to read a few pages a day.
These things are a great start, but certainly not a quick fix. However, I feel that if I can keep this list in mind daily, I will have a better handle on my time, spend more time on things that matter, and be able to confidently trust God more with my future. 2020 was so hard for a lot of people, including us, but I am believing for a miracle, that 2021 is going to be the best year yet, and I will be finding balance!
I want to look back on the year, and even if I didn't accomplish all I wanted to in my work life, I want to feel good about the amount of time I spent with my family and doing things that matter, especially things that matter for eternity.
Related: A word for 2020