We woke up the next morning and it was dark and cold. I didn't feel like driving (it was foggy too!) but I knew we would be thankful later when we missed Tampa traffic. We stopped at Dunkin to grab some coffee, and off we went towards St. Pete Beach. It was a LONG day on the road, but we finally made it to the Tampa area. It was SO weird stopping at the rest stop right by our old house and driving down roads we drove down a hundred times.
We finally made it to TradeWinds around 3:30 and got checked in. We got all our luggage up to the room, took photos and videos (duh) and hurried and changed so we could get down to the beach to play for a bit before dinner.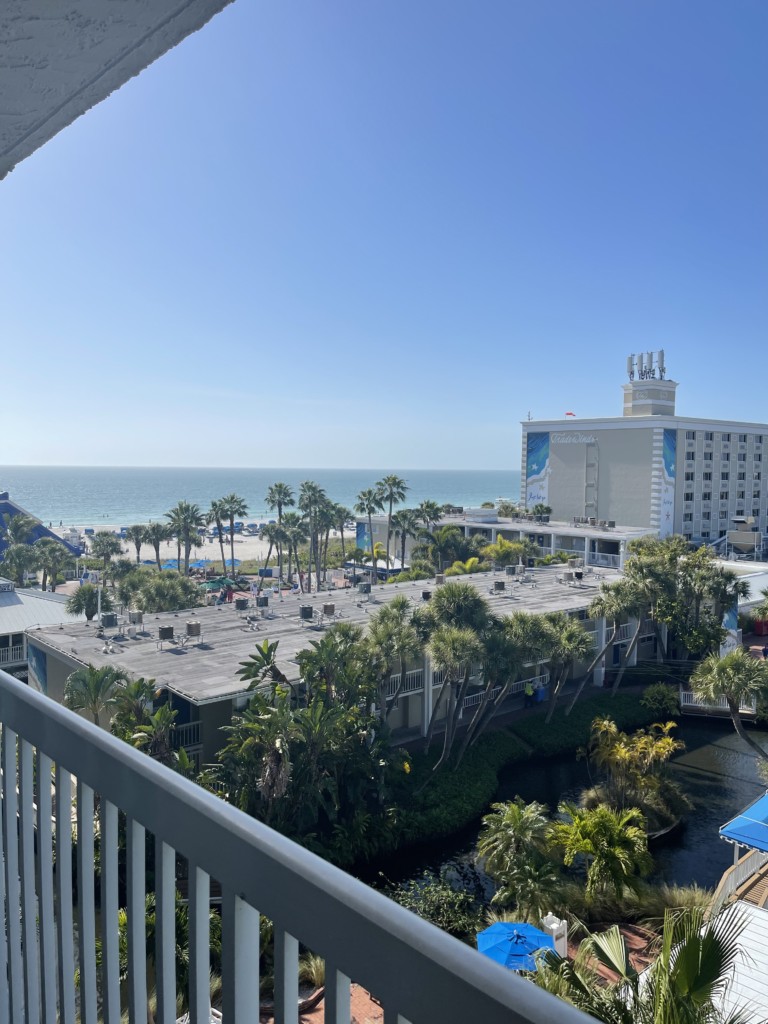 We were SO happy to be out of the car and to our next destination. It was a super relaxing hour or so of just watching Emma Kate play, taking pictures, and breathing a sigh of relief. Their tagline of "just let go" was truly what we were trying to do, and it was just one of those all around great moments you want to remember forever.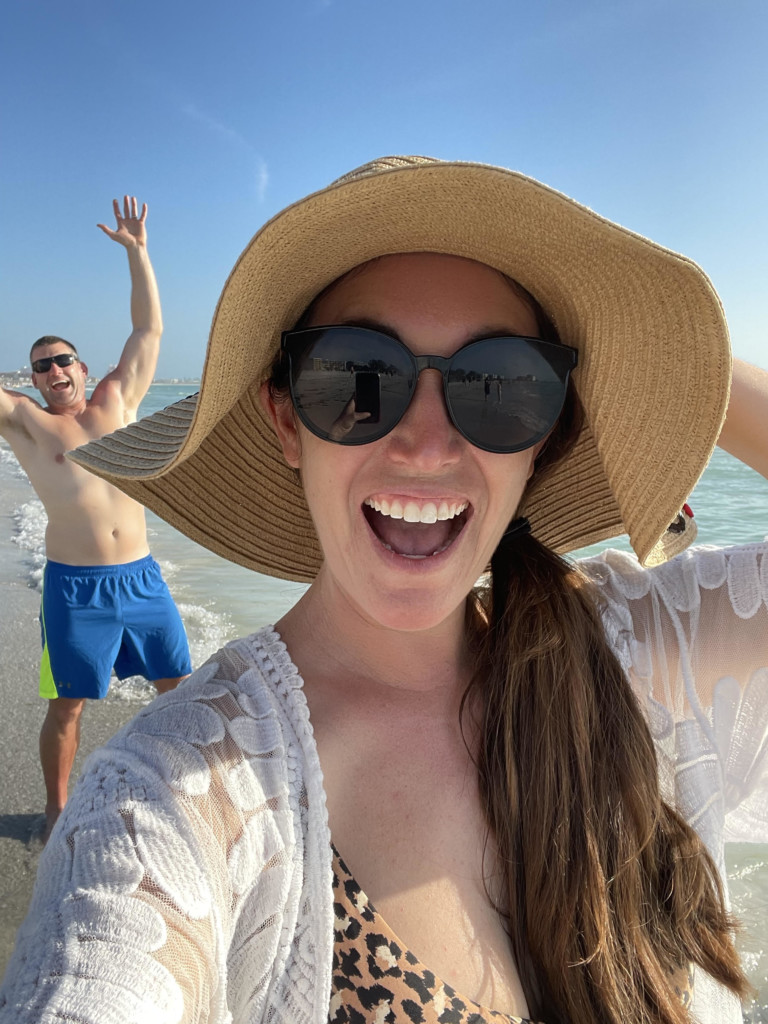 EK wanted to try out the pool, so while she and Bobby played, I hopped online to make us a dinner reservation. The problem is…they were all gone. And because it was still off season, they weren't open the next night! I was so bummed because I heard this place was really good (RumFish, at their other resort down the street.) I send a message to my PR contact and she was able to work some magic, they had just had a cancellation and they fit us in! I told the fam we had to hurry upstairs and shower and change, because the reservation was in 45 minutes!
Right before we had to leave, we were treated to a gorgeous sunset from our balcony. Pictures just don't do it justice, yall!
We made it over to the resort and the restaurant was so fun. A huge fish tank, light up menus, and a laid back atmosphere. Highly recommended, just be sure to make an online reservation in advance!
We were all so tired from the long drive, we headed back to the resort and went right to bed. We had a full day of beach fun planned for the next day. I was super pumped to have nothing to do except enjoy the resort!
Related: TradeWinds resort: Just let go