Disclosure: This post may contain sponsored content, however, all opinions are my own.
Recently we went on a trip to Pigeon Forge. There was so much to do that we didn't even have time to do it all. This posts highlights some of our favorite things, and things we want to go back and do again!
1.) Ripley's Aquarium of the Smokies: On our first full day in Tennessee, we drove into Gatlinburg to visit the Ripley's Aquarium.
There is a large parking garage next door (minimal hourly charge) and then you walk right up to the window to get tickets. We arrived right at opening, and Emma Kate loved seeing all the fish!
The highlights were the penguins, the moving sidewalk going through the tunnel where the sharks were, the indoor playground, and touching an Octopus. The aquarium had tons of exhibits, and even a food court so you could stop and take a break.
It was the perfect choice for a hot or rainy day in the mountains! However, a word of advice. We noticed the line got REALLY long about an hour after opening, so make sure you arrive right when they open for the smallest crowds.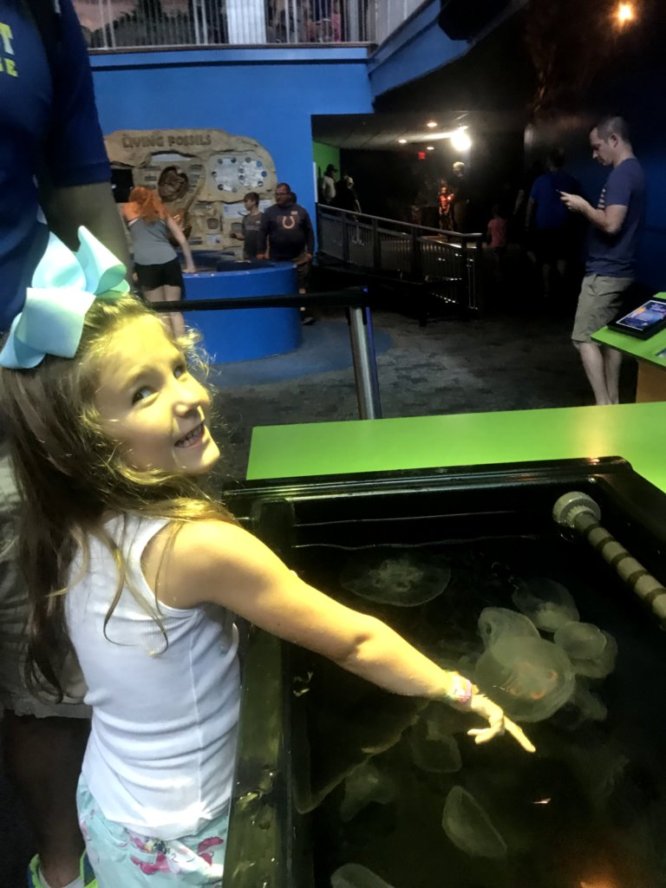 2.) Dollywood's Splash Country: I love a good waterpark. I'm not a huge roller coaster person, but I just love water slides. Unfortunately, we didn't realize it may still be chilly in mid-June, so our day was rainy and cool.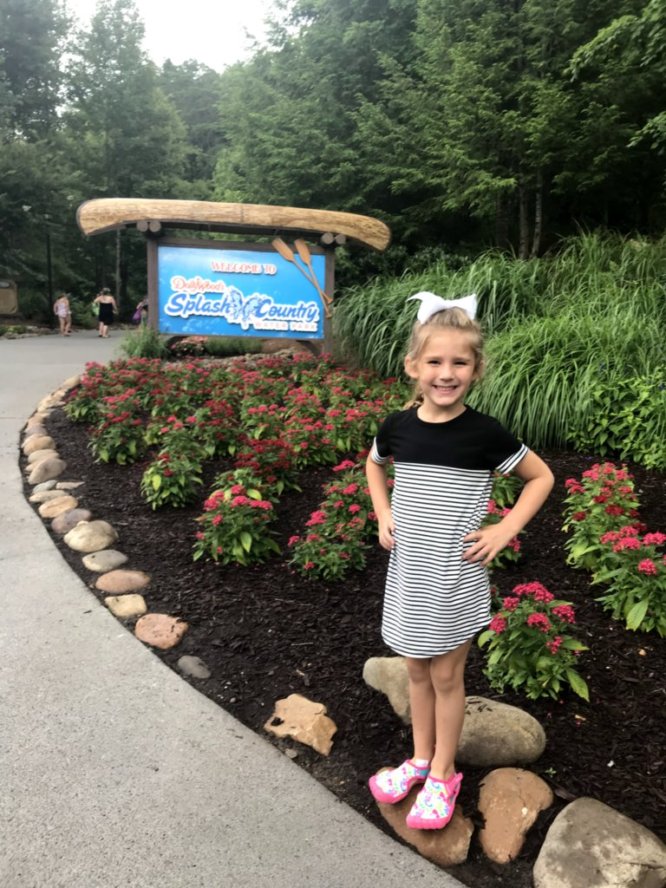 However, that didn't stop us and Emma Kate loved the lazy river, slides, and wave pool. We definitely would love to come back on a warmer day. There were so many options for the little kids which was nice!
There was so much we missed. We left in the early afternoon after lightning forced the slides to shut down (of course not their fault!) The park was super clean and had beautiful theming and landscaping. Two thumbs up!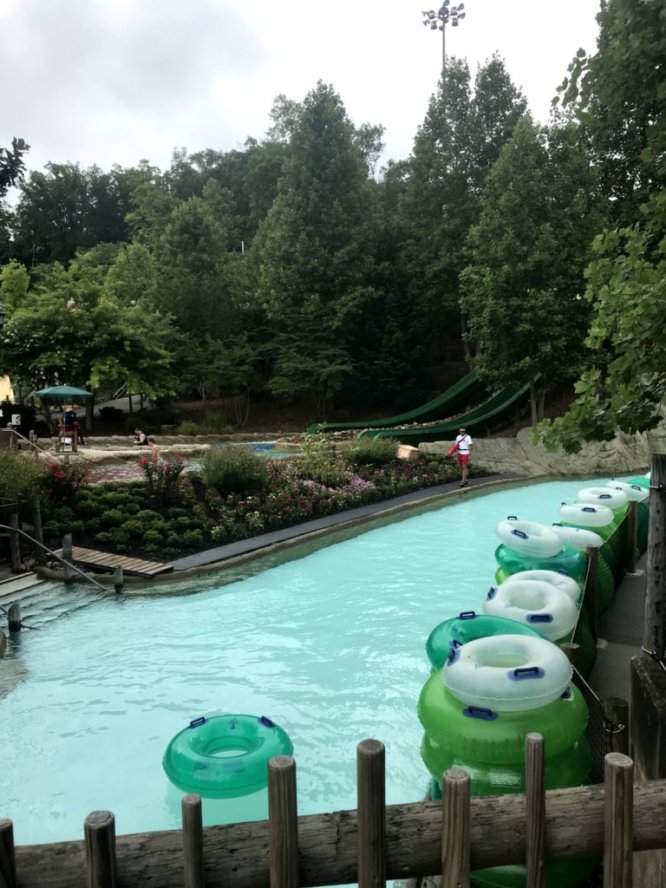 3.) Titanic Pigeon Forge: I am a huge history nerd, so I was really excited about visiting the Titanic museum. However, I will say, four was too young. I tried explaining the Titanic to her and what happened, but she got bored and wanted to run from room to room.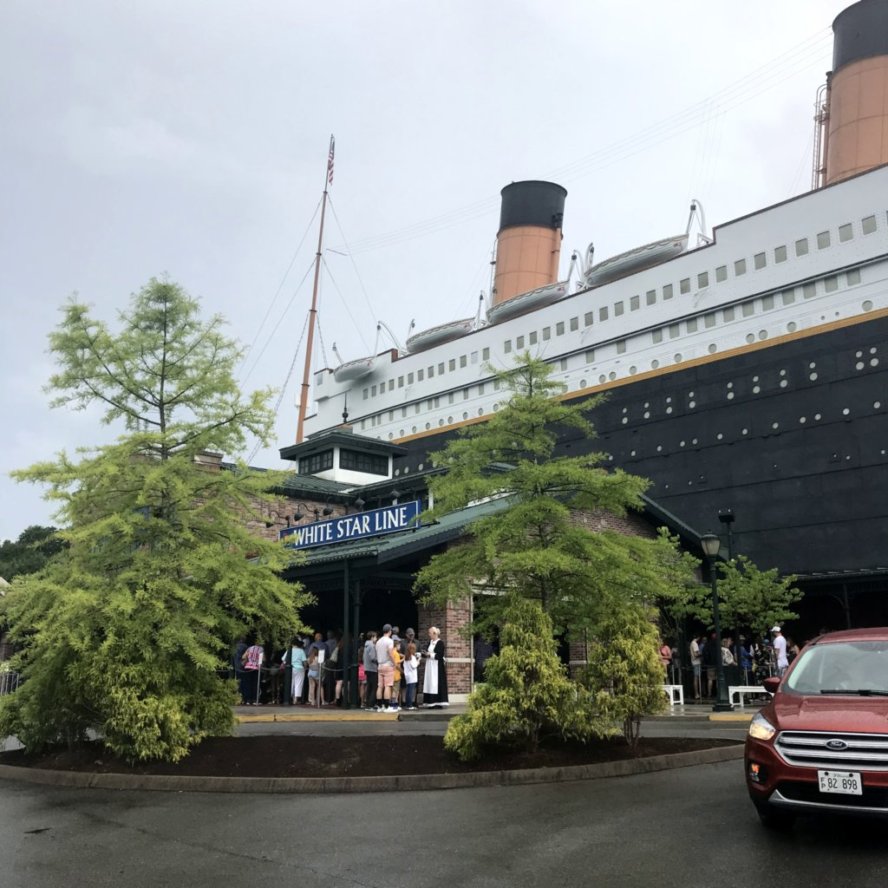 I definitely want to come back with just adults, I could have stayed much longer there were so many things to look at. She did enjoy touching the 28-degree water (SO COLD) and seeing if she could stand on the sloped deck as it was just before the Titanic sank.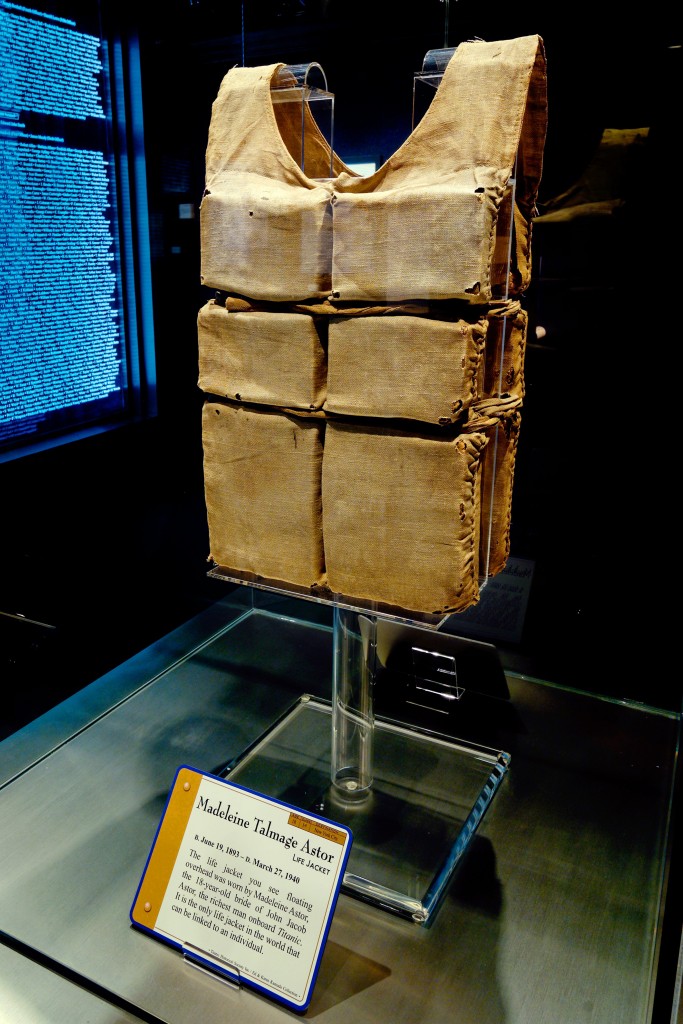 If you love history, this is definitely not to be missed! Keep in mind on a rainy day like when we visited lines may be long just to get inside.
4.) St. Somewhere Spa: I had the privilege of having an express facial at the hotel's spa, and it was glorious! They offer many services such as pedicures, facials, massages, and more.
I had the opportunity to relax in the chill room before and after my facial (which was so nice, my skin was so glow-y after!) and I was never rushed out.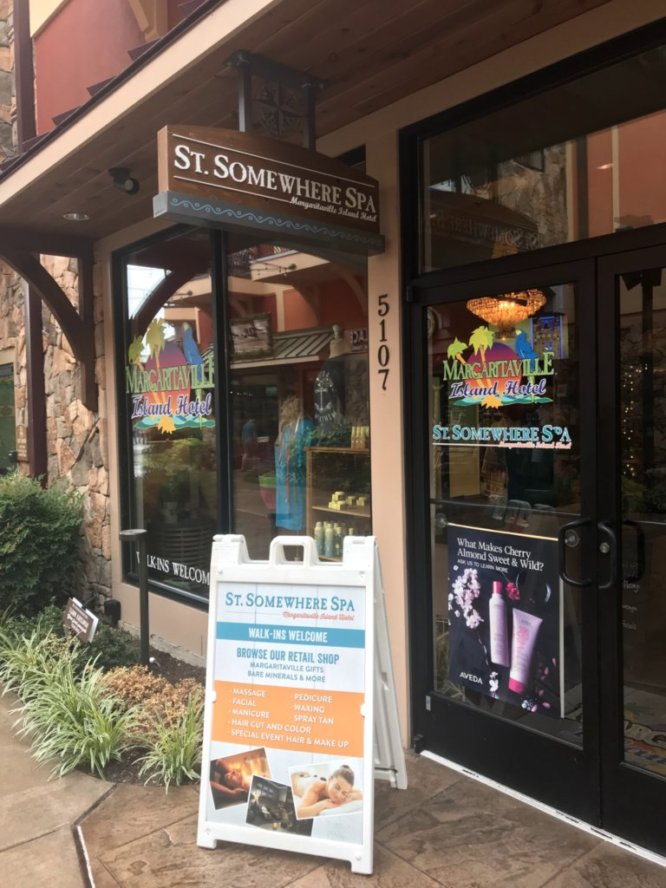 It's so convenient to take a quick trip over right from the hotel and relax a bit on your vacation. Highly recommended!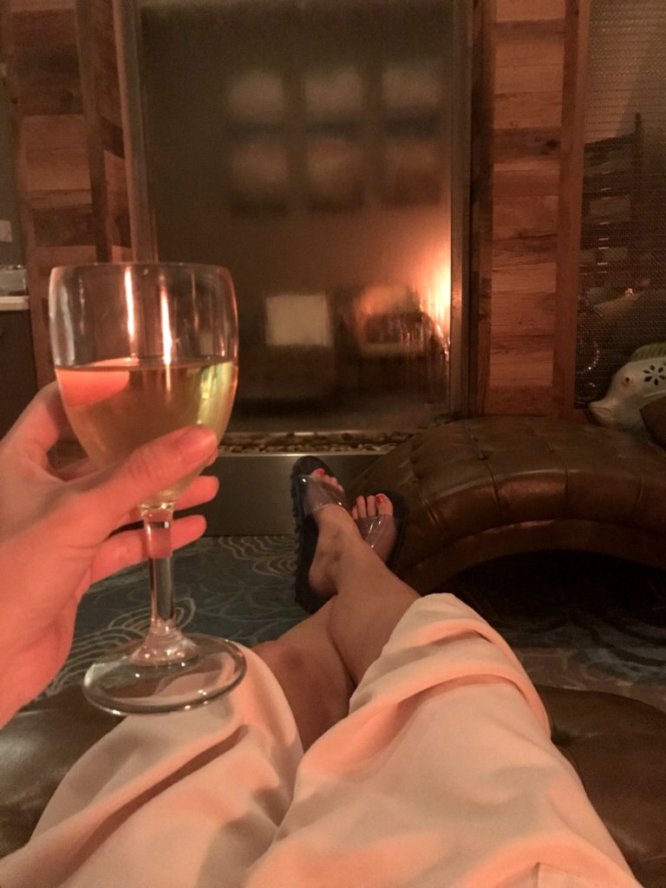 To see more photos and videos from all of these experiences, be sure to visit my Instagram profile and click on highlights labeled "Pigeon Forge" and "Pigeon Forge 2"