Disclosure: This post is sponsored by Gaylord Palms goblins and giggles weekend, however, all opinions are my own.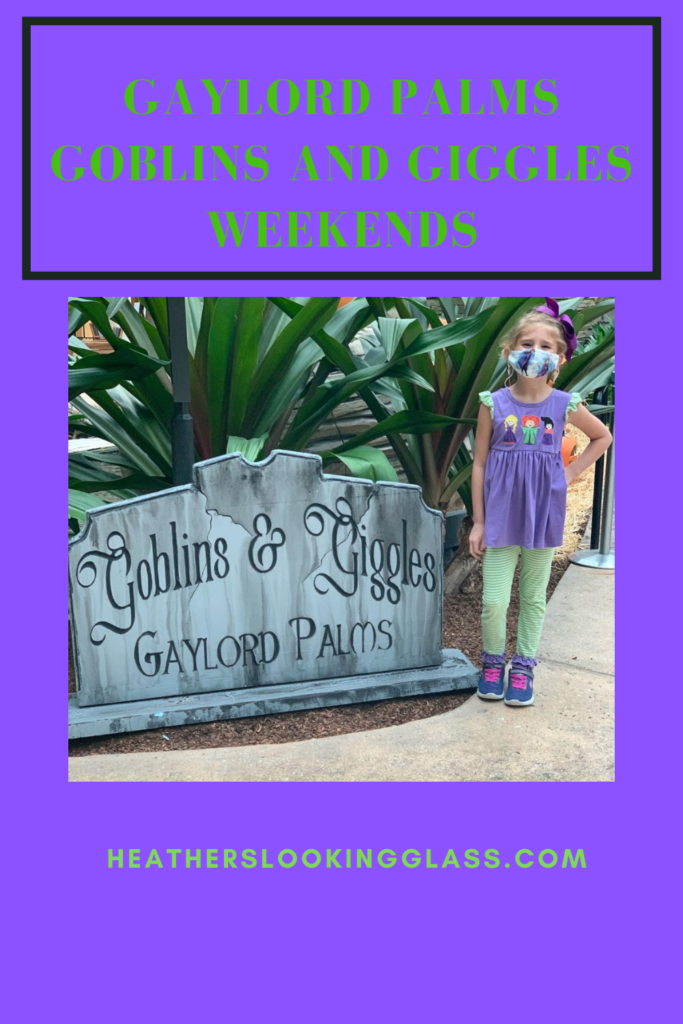 This Halloween looks a lot different than those in the past, but that doesn't mean you can't have spooky fun whether it be a staycation or traveling for fall festivities. Recently I had the opportunity to stay at Gaylord Palms in Orlando, specifically for their Goblins and Giggles Halloween events, and we had a BLAST!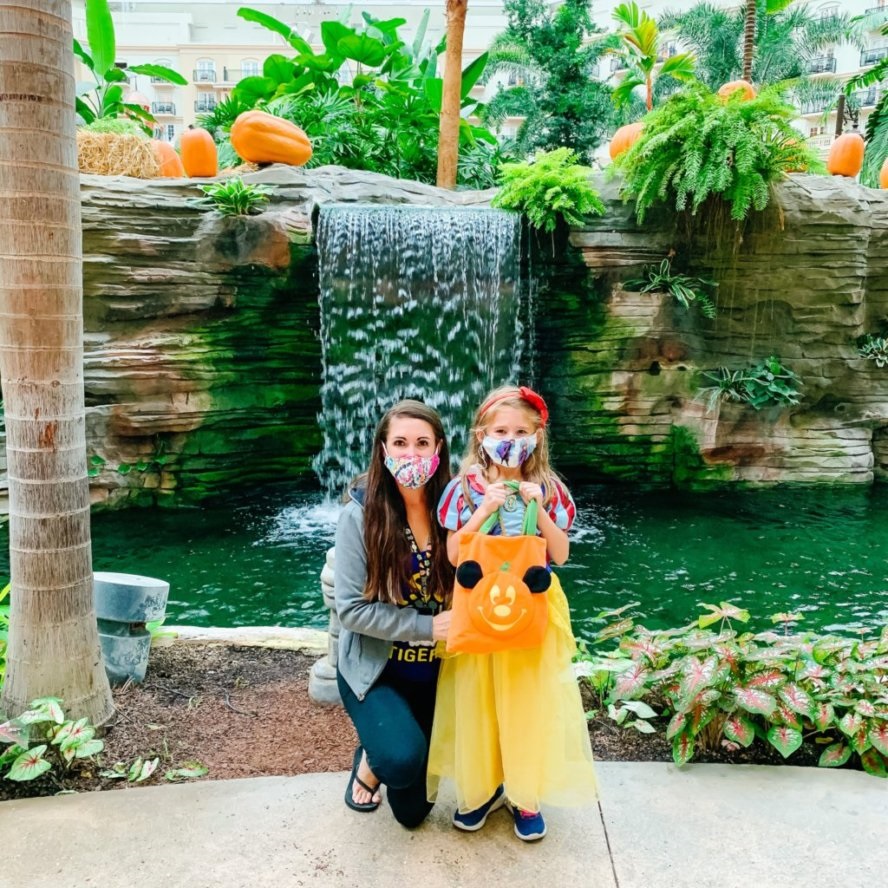 We were fortunate to have a beautiful suite overlooking the magnificent atrium, and we enjoyed sitting on our balcony enjoying the view. Emma Kate loved "going exploring" through all the trails and caves and paths throughout, and it was just such a fun relaxing time.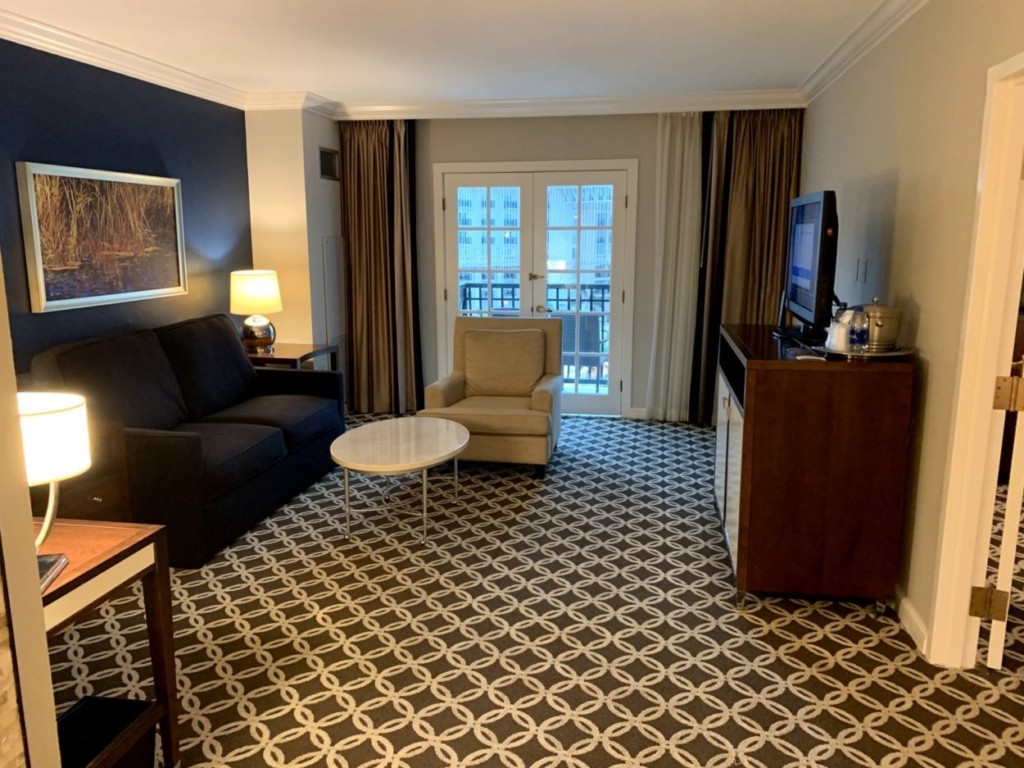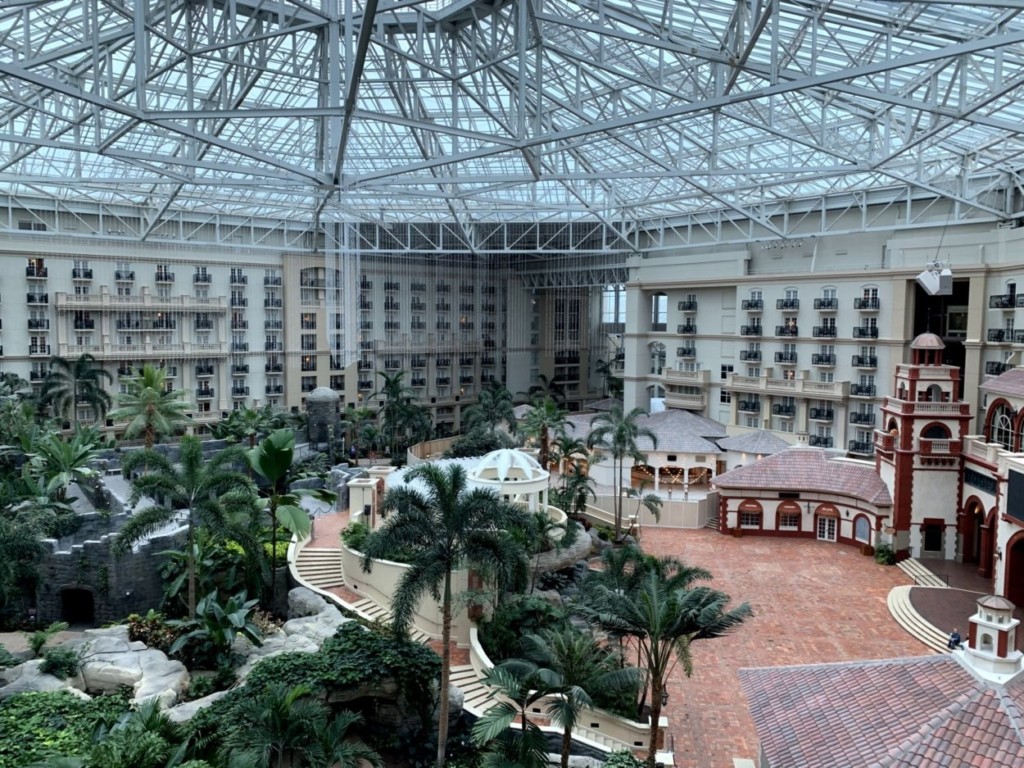 We also had the chance to enjoy the amazing waterpark at the hotel. They really outdid themselves here, and we stayed all afternoon one day, and all morning the next!
There are several restaurants at Gaylord Palms, and we ate at Wreckers Sports Bar the first night, and then had weekend breakfast at Moor the next day. Both had good food and a lot of options to choose from.
Now on to the main event, the Gaylord Palms Goblins and Giggles Weekend. There was a lot to do at the resort on Saturday (and every Saturday until Halloween) so you don't want to miss it!
We arrived around 4:00 with just enough time to check-in, get changed and head downstairs for the fun. We got to see an alligator and ball python at the animal encounters display, it was so fun to learn about them and take photos!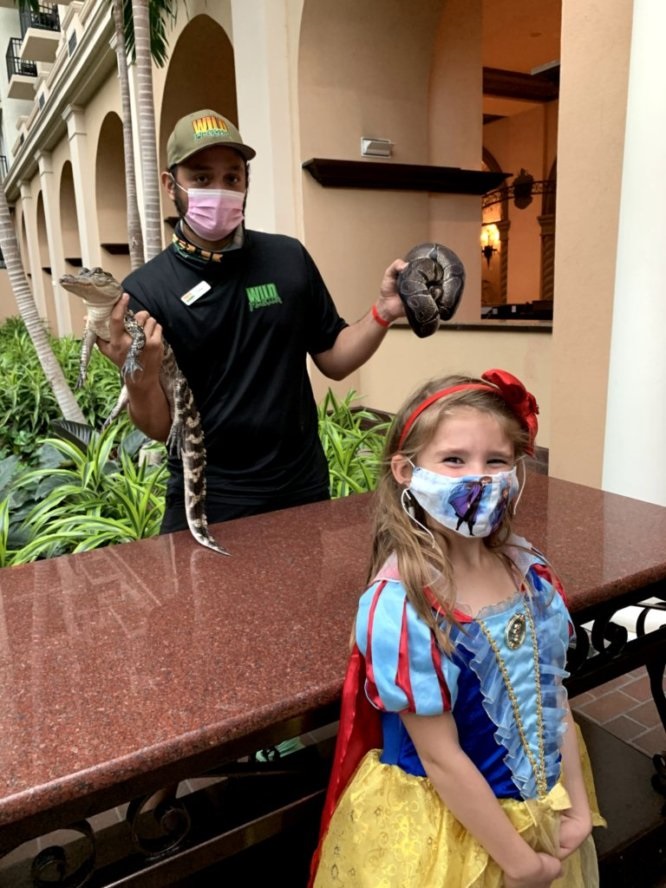 Next it was time to trick or treat! There were lots of kids in costume, and we were given a map with 5 trick or treat stations around the hotel. We made our way to each one, and it was a great way to explore the hotel. If you are used to Mickey's Not So Scary Halloween party you may need to lower expectations, there were 5 stations and you got a couple starburst or Hershey kisses at each. Keep in mind this was more for the fun and experience and that it is FREE!
At the end of the trick or treat trail we got to meet Spookley the Square pumpkin who is super cute! We took socially distanced photos and then had dinner at the sports bar.
Later that evening we had tickets (separate cost) for Castillio de San Marco's ALIVE! At the fort inside the atrium. You walk up to different "ghosts" who tell their stories and you end downstairs at the "spookeasy" where you can purchase adorable Halloween themed drinks and hang out near creepy artwork and talking marble busts.
They also were playing Halloween movies out by the pool, but we were inside watching LSU play by that point (Geaux tigers!)
The next day we participated in the Spookley the Square Pumpkin scavenger hunt. Emma Kate LOVED this so much! We were given a booklet at check in and we had to solve clues to find all the Spookley pumpkins. You turn in the booklet when you are done for a special prize. It was a great way to spend a rainy morning and a fun way to explore all around the atrium!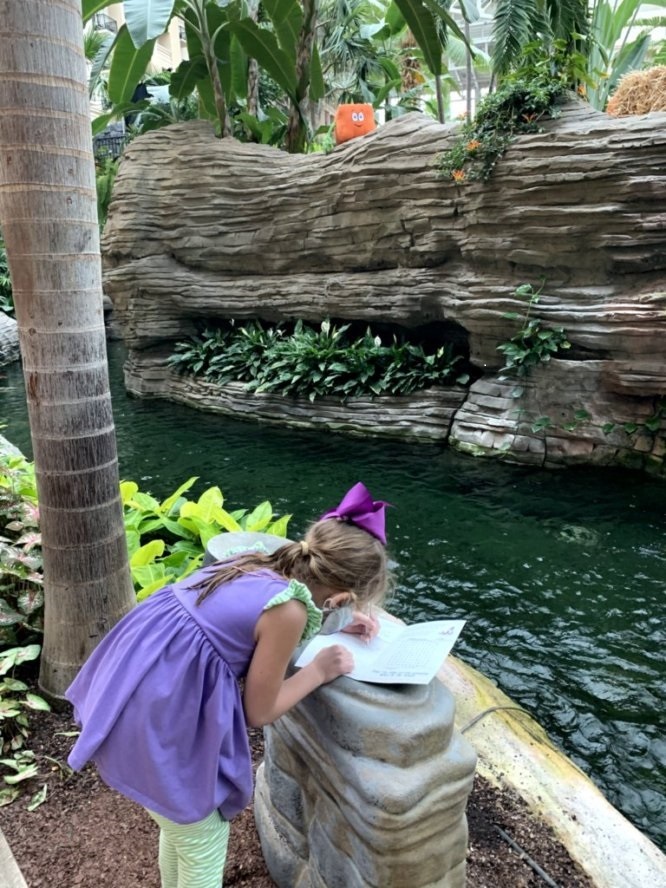 At night, we watched the phantom of the atrium light display from our balcony before we tucked Emma Kate in and she watched a bedtime story with Morgana and a Monster Mash dance party on tv put on by Gaylord Palms.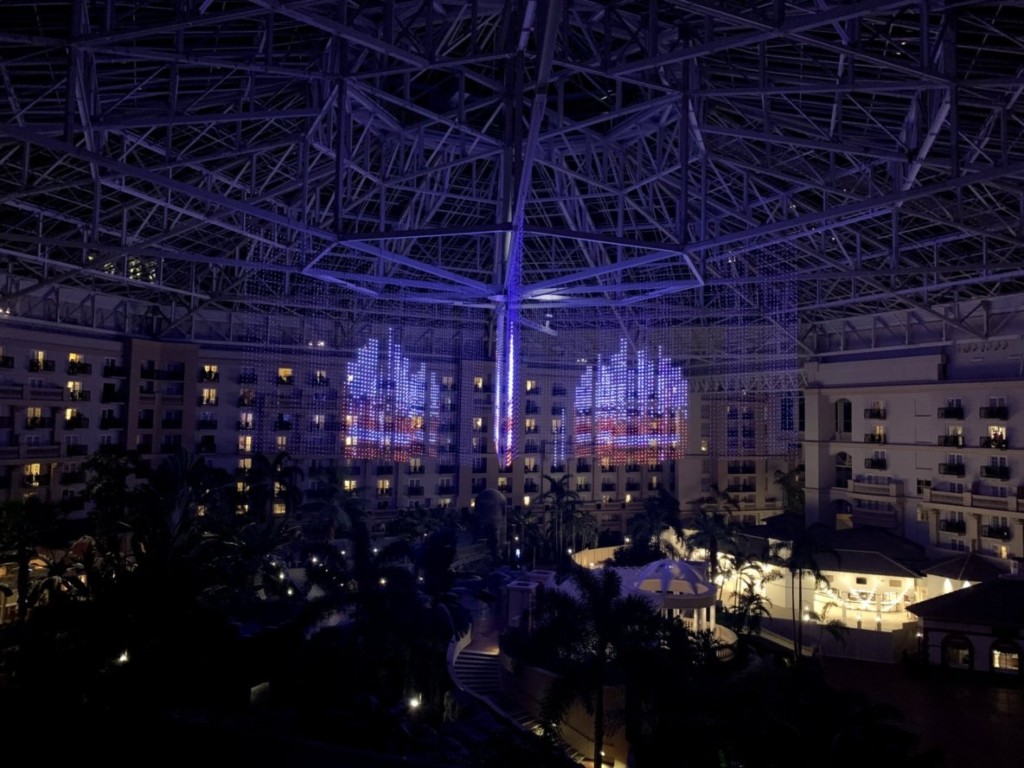 As you can see, there is SO MUCH to pack in for the Gaylord Palms Goblins and Giggles weekend. I highly recommend checking it out for a safe, fun time. Masks were required at the hotel, there were signs reminding everyone to stay 6 feet apart, as well as hand sanitizer all over the place such as at restaurants and near elevators. We felt very safe and would return in a heartbeat!
Related: Mickey's Not So Scary Halloween Party with a toddler or preschooler