I feel like I haven't really done a "catch up" post lately just to let you know how we have been doing. Time is passing so quickly, sometimes I forget what I have shared and what I haven't. I post a lot of content on Instagram and Instagram stories, so be sure you are following me there for updates.
Lately….It's been cold. and dreary. and rainy. I heard on the news that this is the 2nd wettest January on record for our area in Mississippi. I never thought I would be wishing for it to get hot and sunny, but I am! (i will so regret this in July!) Bella stays warm under my neverending piles of laundry.
Lately…Emma Kate has been doing so well in school. I can't believe we are in the second half of the year already. She is learning so much and is such a happy kid. We are so thankful for her school and teachers!
Lately…we have spent a lot of time with my parents. I love having them about 5 minutes away for random dinners, and of course for babysitting purposes. 🙂
Lately…we have enjoyed doing more things with the city. We love Madison, and love being involved. I took Emma Kate to a princess tea that I won tickets to, and we have been to press events, Bobby goes to ribbon cuttings, etc. If I ever get my rear in gear I'm going to join the Chamber of Commerce!
Lately… We have made it a point to be intentional and hang out with friends. Even if it's a school night. Even if we are out too late. Relationships are what matter, and I don't want to waste my life sitting on my couch scrolling through Instagram when we could be making fun memories with friends.
Lately…I'm already ready for football to start again. This was an AMAZING year for my tigers and another tough playoff loss for my Saints. What are we going to do on Sunday afternoons now?! I will say it was surreal to see LSU win the National Championship. I felt so invested in the team, you would have thought I was on the payroll. HA! I also love that EK is such a fan. She said a boy in her class asked her to marry him, but she said no because he doesn't cheer for the tigers. bless it.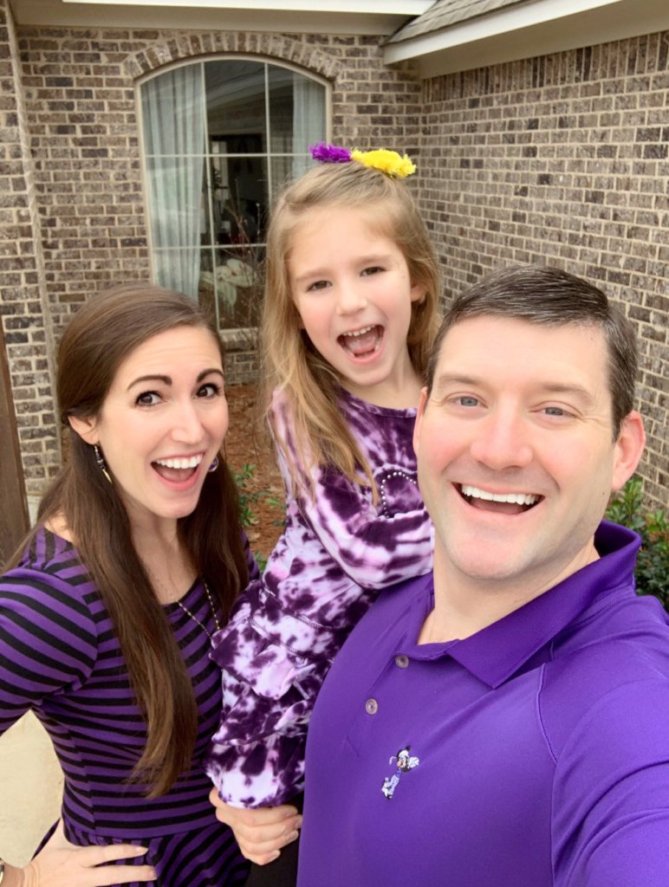 Lately…I have been missing Christmas. I feel like the time between Thanksgiving and Christmas FLEW by and now I feel like it's January 87th. Anyone else?
Related: Learning to Love January
What has been going on with you lately? Ready for spring? Missing the holidays?