Disclosure: This post is sponsored by Osmo and may contain affiliate links. All opinions are my own.
I had only recently learned about Osmo, and all I can say it I can't believe we haven't already been using this! It's a fun and educational way to have screen time, and the whole family can join in!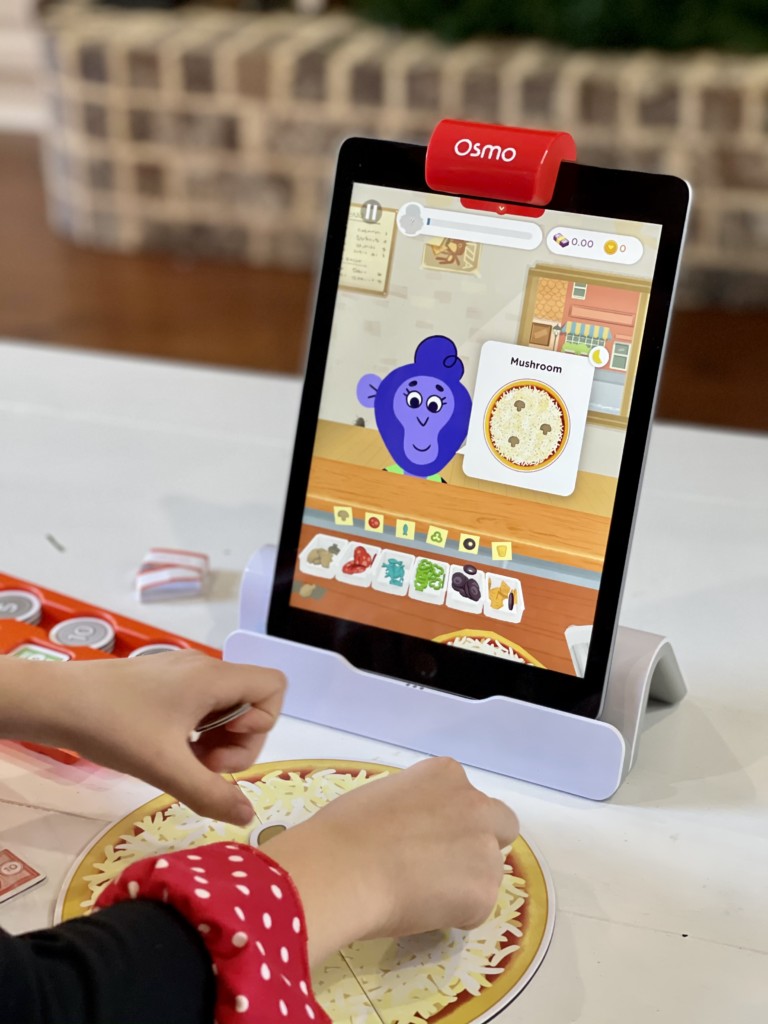 The great thing is, there are so many different games to enjoy for different age groups. It's an Osmo Wonderland! Once you have an Osmo base, you can purchase additional games and download the corresponding apps and let the fun begin!
Emma Kate had a blast with the Pizza Co. game where you run your own pizza shop. I was skeptical but WOW it's fun and the technology is amazing. It teaches math and dealing with money. We wanted to have a pizza party after playing because we were all craving it!
It was also such a great way for us to interact with Emma Kate, as you can see in the above photo, Bobby was helping Emma Kate when a customer asked for change. It was so cute to watch her get so into it!
Now she wants to get other games, and the great thing is, there are a ton to choose from! Check out the options and pick some up for your kids for the holidays!