Are you a runner? Then you're familiar with the effect of regularly hitting the pavement to train on your body. From hurting your Achilles to plantar fasciitis, to IT band pain (me!) running injuries are common among new runners and even seasoned athletes. According to statistics, 30 to 75 percent of runners in the US experience injuries annually. Wow! A superficial injury can kick you out of a race you were looking so much forward to, yet you can use these odds to your advantage. Do you want to know how? Here are four ways you can prevent injuries running.
Wear the correct footwear
Nothing boosts your confidence than the right shoes when running. Experts have recommended you ensure your foot fits comfortably, leaving some space around your toes. Wear the appropriate shoes and socks (sweat wicking socks!) to guarantee the best fit anytime you hit the road. However, it's not enough to buy shoes without the right maintenance. Are you a regular runner? Consider replacing your shoes twice every year or after accumulating between 400 to 600 miles. I recommend getting fitted at your local running shoe store.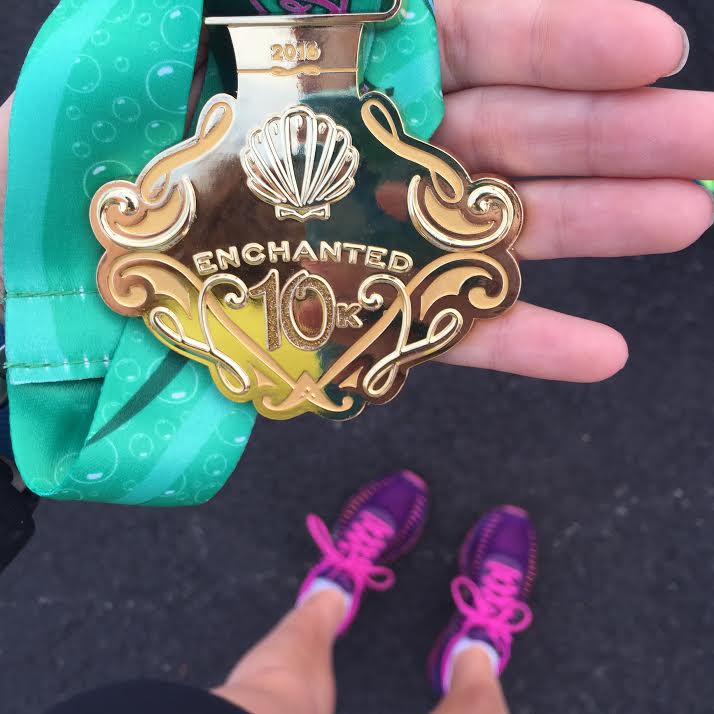 Ensure muscle flexibility
Enhancing your body's muscle flexibility is key to minimizing running injuries. Lots of runners fail to use a stretching program (guilty!) as an important part of their training. Your muscles quickly get tight when you put in intense work or lengthy training to boost your speed. This causes your gait to expand to make room for tight joints or soreness, contributing to an injury. Yoga offers a great way to feel more comfortable and calmer while also improving your balance and muscle flexibility.
Get to the gym
Your muscles are less likely to break down if they're strong. Strength training is key to expanding your muscle strength, endurance, tone, and bone density. It's important to change up your workout to accommodate it. I SO wish I had done this early on when I started running races! While there are home muscle-strengthening activities like cycling, push-ups, dancing, and body weight exercises to improve your muscle strength, a practical approach is to sign up with a gym or work with a professional if you cannot purchase heavy weights for your home.  
However, personal injuries aren't unusual, particularly in the gym, where things can quickly go wrong and you end up injuring yourself just because somebody acted negligently or irresponsibly. In such instances, getting legal support from an expert team of personal injury attorneys is important to ensure they're held liable for their actions.
Avoid overtraining
A considerable amount of running injuries is a consequence of overtraining. Building up too much intensity and too many miles within a short period is a major contributory factor. It's essential to chill out while adding power to your training.
The best approach is to avoid increasing your intensity by more than 10% every week. Yet, you can gradually build up steam and push your limits. Taking this approach means you can ease up on the pain and still reach running goals. Exercise sound judgment and prepare a smart plan to decide running mileage.
In conclusion, while these tips will build you into a stronger runner, it's important to begin with a visit to your doctor to address any potential problems you may face.