Disclosure: Some of the toys mentioned below were gifted, and some links may be affiliate links, however, all opinions are my own.
I asked Emma Kate to help me make a holiday toy gift guide, and she was quick to give me her opinion on the matter (what's new.) We only added in toys we actually own, as I wanted to be able to share ones she really and truly plays with. Below is a list of a few of her recent favorites for a 5 year old girl. Happy shopping!
1.) Rizmo Evolving Musical Friend Interactive Plush Toy: This is a super cute toy that Emma Kate loves, and it comes in multiple colors. It's a VERY interactive toy. You get "points" for playing with and singing to your Rizmo, and once he gets enough he will grow, and more than once! It's actually really cute.
"Rizmo needs your love, play and lots of singing to grow. Rizmo doesn't evolve just once! It grows again!
Rizmo sings back to you, dances to music, and has a lot more surprises to share!"
2.) Disney Descendants Celia Fashion Doll: This doll is made by Hasbro, and they have tons of other characters, too! We have recently gotten into the Descendents movies, so these have been fun to play with! Perfect for any fan of the movies.
3.) Frozen Disney 2 Follow-Me Friend Olaf: Who has Frozen fever? We do we do! This cute little guy sings a new song from the movie, talks to you, and even follows you around when you use a magic wand. Really fun if your kids are into interactive toys!
4.) Lotta Looks Cookie Swirl Chocolate Chip Chill Doll: This is a new one from Mattel and is actually on presale. It's super cute and great if you like toys with interchangeable looks. Over 100 combinations! It's a good-sized doll too, and a good price point.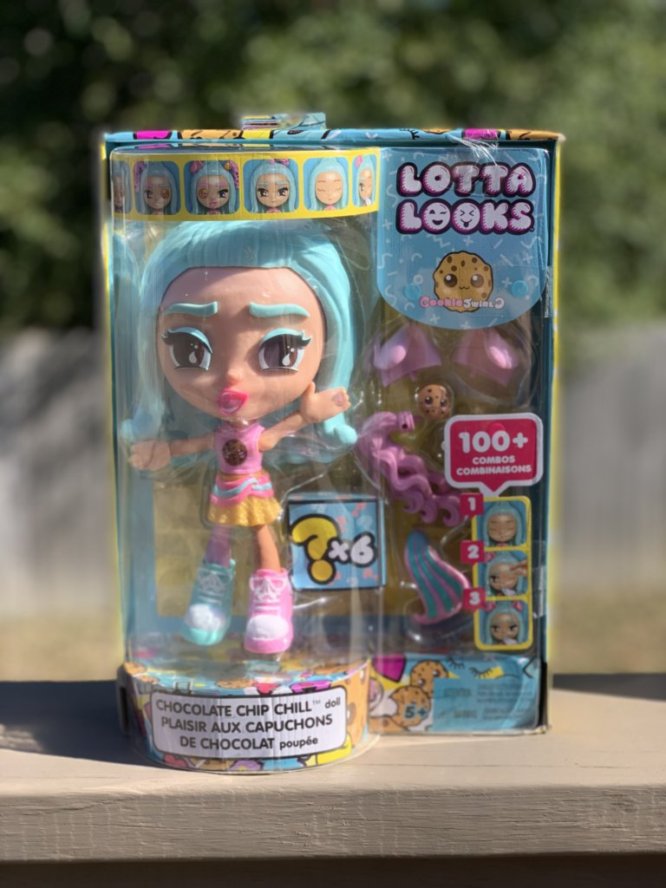 5.) Enchantimals assorted toys: We have been Enchantimals by Mattel fans for over a year, and Emma Kate loves collecting new friends to play with in her playhouse! The sloth pictured below is adorable. They even have really cute videos you can watch.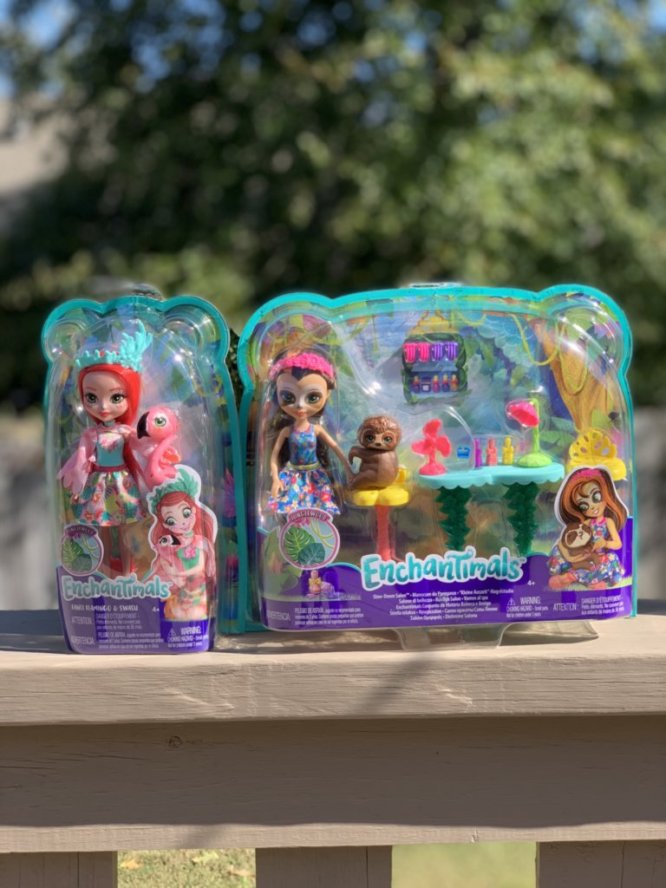 6.) Polly Pocket Pollyville Mega Mall: O. M. G. I will admit my Polly Pocket loving heart skipped a beat when I saw this beauty. I grew up on Polly, and would have died and gone to heaven if I had a toy like this as a kiddo! This thing is HUGE with so many areas of play, even a parking garage, and car, and also an elevator, how fun!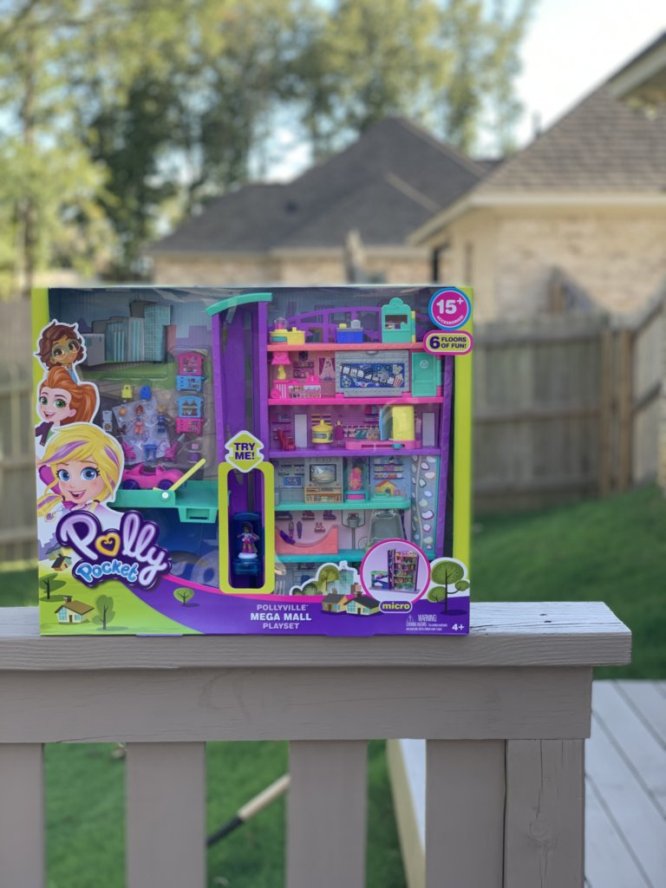 7.) Polly Pocket Playsets: Not into the mega mall? That's cool, Mattel has tons of other smaller Polly Pocket playsets for your kids to enjoy. Perfect for traveling or for easy storing, I love how they just fold right up!