Last weekend we had the opportunity to drive to New Orleans to spend some time with our amazing friends who moved there last summer. I grew up in a suburb of NOLA, but haven't been back since we moved away from Mississippi at the end of 2016. It was so great to be back and to see our friends, and we had amazing weather for February. It was very laid back which was exactly what we needed. Here is a quick recap and some photos from our trip:
Friday night we arrived about 8:00 to our friends house. We were tired but still managed to stay up past 11:00 catching up and loving on their sweet pups. Saturday morning, we slept in and made our way to the French Quarter around lunch time.
It was a pretty busy day downtown, but we eventually found a brunch spot with no wait. I had never eaten at The Governor before, but it was delicious!
After brunch/lunch, we just walked around. We made our way by the cathedral, then down to the french market.
I was also able to snag my beloved PJ's King Cafe coffee!
Then we drove over to Magazine street to do a little shopping at the adorable stores. We also grabbed a drink outside at Dat Dog.
I also found Haydel's Bakery who made our wedding cake! We bought dessert for later.
We had dinner at The Rum House which was delicious.
We were pretty wiped out from all the food and drinks and walking, so we then headed back to their house to hang out. Yes, that would be a 75 pound lap dog!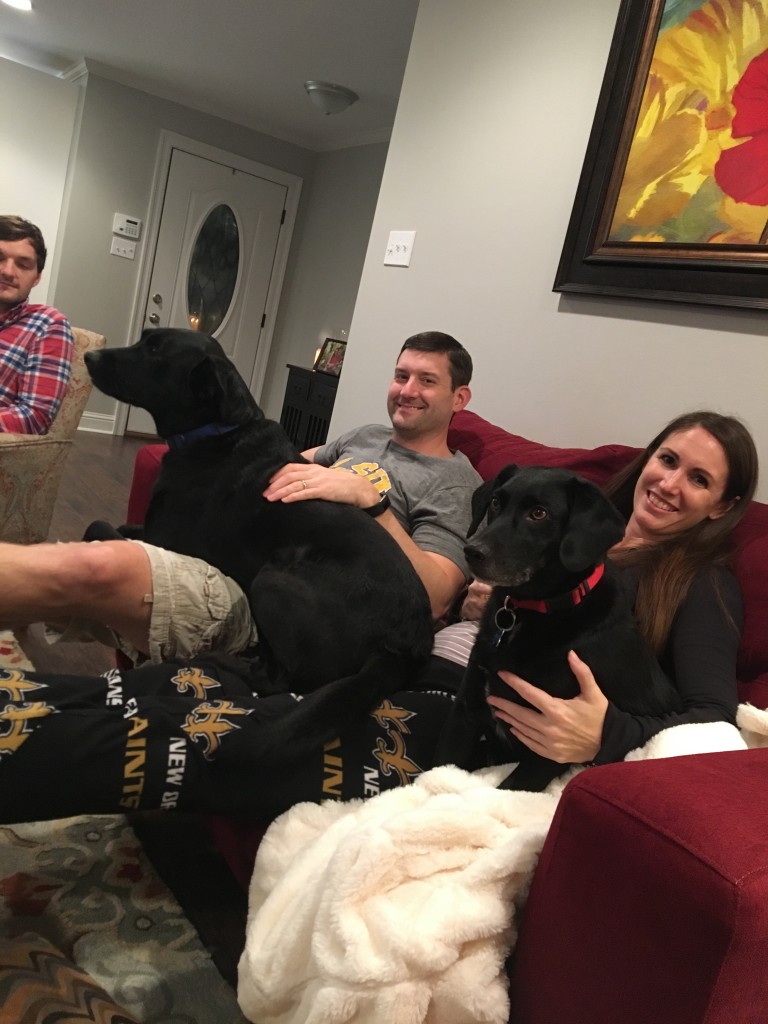 We stayed up late again and slept in before heading back home. It was a quick visit but was so wonderful to see Kelley and Jordan and have a nice relaxing kid free weekend. I love that we weren't rushing around doing all kinds of crazy things. I'm getting way too old for that my friends. This was just what we needed and we are so thankful for them!