Disclosure: This post is sponsored by OWA, however, all opinions are my own. Be sure to visit OWA in Foley!
We LOVE visiting OWA in Foley, Alabama. There is a lot to do, and with a hotel on site, there is truly no reason to leave! There is in fact so much to do, that when we came last summer, we barely scratched the surface, so we were pumped to go back and try some new things as well as some old favorites. I wanted to recap our time which includes some new to us things!
We stayed two nights at the Towneplace Suites that is walking distance to all the fun. We had a super big room with plenty of space and a great view of Downtown OWA. I loved that we had a kitchen, full sized fridge, and a sofa sleeper for Emma Kate! They also have an indoor pool that we played in on our last morning before leaving.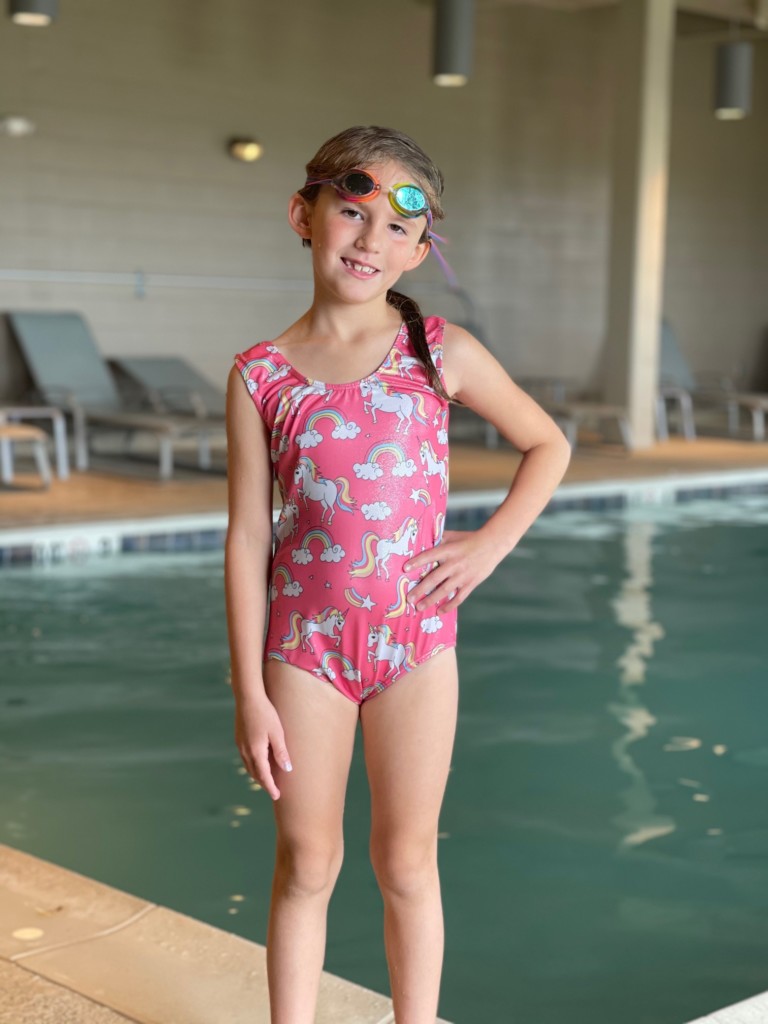 We kicked things off with dinner at a new to OWA restaurant called El Diablo. Yall, it was AWESOME. Everything was delicious, the restaurant is beautiful, and the service was top notch.
They even have an outdoor patio space for lounging and cocktails. This restaurant is located on the end near The Park, so it would be super easy to pop in for lunch or dinner while riding rides! Bobby had the fajitas and I had the empanadas, which was actually an appetizer, but man were they delicious! 10/10! The drinks were all delicious as well.
We also attended a Christian comedy fest that night that was in town which was fun. Be sure to check out their calendar of events, they are always having different things happening in their theater!
The next day we enjoyed lunch at The Groovy Goat. They have a large restaurant with a great outdoor patio as well. The weather was overcast so we decided to eat outside and I'm so glad we did! The appetizer loaded tater tots was amazing and a great way to kick off the meal. Bobby opted for a healthy meal of grilled chicken and broccoli, and I went with a bacon avocado ranch wrap that was yummy!
We headed into The Park after this, which was so fun because there are a lot of rides Emma Kate can ride with very very short lines. She got to do SO much in a short period of time. We really just followed her around from ride to ride!
They even have a splash pad….but even MORE water fun is coming! There is an indoor waterpark coming in 2022! I. cannot. wait. it's going to be amazing!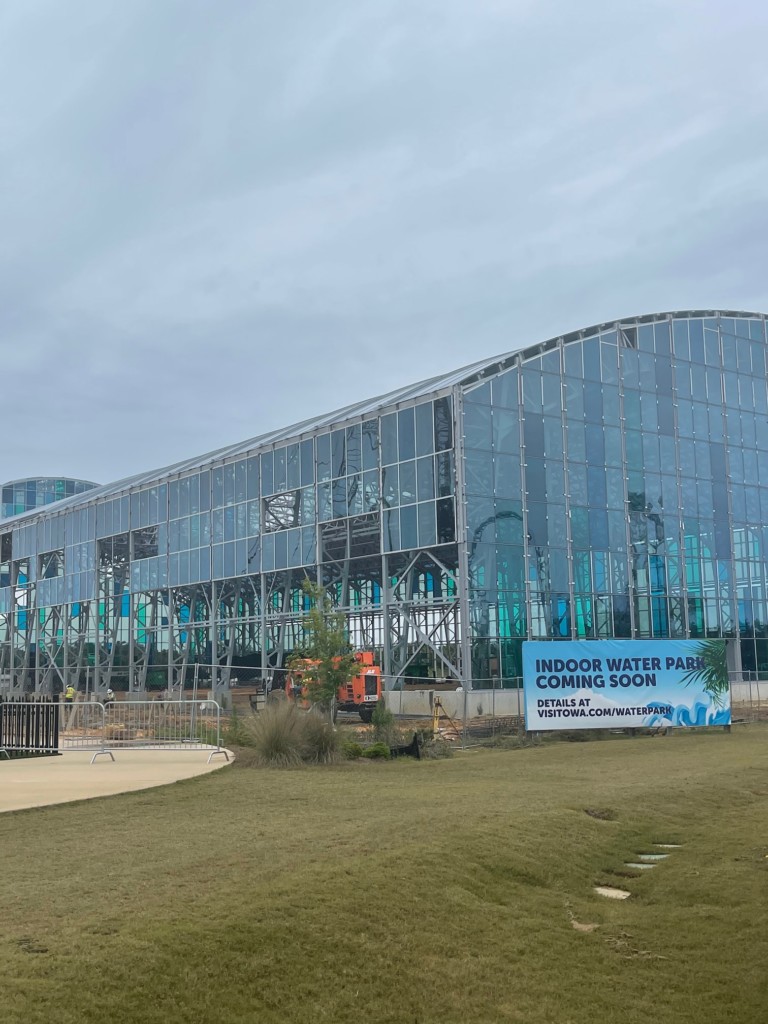 We left mid afternoon because we had a FUN surprise for Emma Kate…Gravity Island is new to OWA and Emma Kate had a BLAST! You pay by the hour to play on their inflatable obstacle course. I swear my child could have stayed all day.
We basically had to drag her out of the water! After all the fun, we still had more to come! We had dinner at Trattoria, which is a cute Italian place at OWA. Do yourself a favor, ORDER THE FONDUTA. It was delicious (middle photo.) I literally could have just eaten that the whole time. But the pizza was very good too! It is located in the heart of OWA so easy to walk anywhere from there.
That night, we were given tickets to the Brandon Styles Variety Show. It was great family fun and we all three enjoyed it! He is very talented and did so many amazing impressions! He did a little magic as well, and apparently has a full magic show we will have to catch next time.
It was so nice to just be able to walk back to our hotel room after the show! Everything is so convenient.
The next morning, we loaded up the car and had one last surprise for Emma Kate, Clash Esports gave us one hour of gaming! So this place is full of computers and video game systems and you pick what you want to play. EK and I played the Nintendo Switch and Bobby did a Virtual Reality game. I love how OWA has stuff for kids of all ages! We easily could have spent way more time in there.
We had the most amazing time at OWA, it's such great family fun, and they are constantly adding new things, events, shopping and dining. If you have any questions please let me know! If you are heading to or from the beach in Gulf Shores/Orange Beach, it's a GREAT stop off on the way up or back if you are going to I-10! You won't regret going to OWA in Foley!