It's no secret I love Walt Disney World. When I tell some of my friends this (especially those with small children), they look at like I'm crazy. Why would I want to spend my adult only time with a bunch of kids? That's when I get to explain our "Disney style", and how it's very different than a trip would look with little ones (I'm gearing myself up mentally for how different things will be when we take Emma Kate at the end of the year!)
So, here are my top five tips for an adults only Disney trip, and maybe you will then see why we find our time in Disney so relaxing and enjoyable.
1.) Go deluxe: I know it's not in everyone's budget, but if you can swing it (go at a cheaper time of year, book with me so I can help you find discounts, etc.) I recommend staying at a deluxe resort, or somewhere they have luxury apartments for expats, and if you save lots of pennies, splurge on a club level stay. I have stayed club level at all the Disney resorts except Yacht club, and it is truly a special treat. Honestly, it's not worth it if you plan to jump up every morning, grab breakfast at the park, and stay gone until bedtime, but if you want to enjoy Disney at a leisurely pace, it's the way to go. (Think: continental breakfast, snacks in the afternoon, wine and appetizers in the evenings, cordials and desserts at night.) Plus a lounge for you to sit in and read a book, chat with family members, or simply use it as a meeting spot.
Even if you can't splurge for club level, I recommend a deluxe resort if you plan to take things slow and spend time at your resort. Deluxe resorts have the best pool areas and food options, so there is plenty to do just soaking up the theming.
2.) Less park days: Here is where you can actually save some money. If you are going for a week, only get 4-5 days of park tickets and spend your other days doing things around your resort or even visiting the other resorts on property. There is plenty to do, which leads me to the next tip…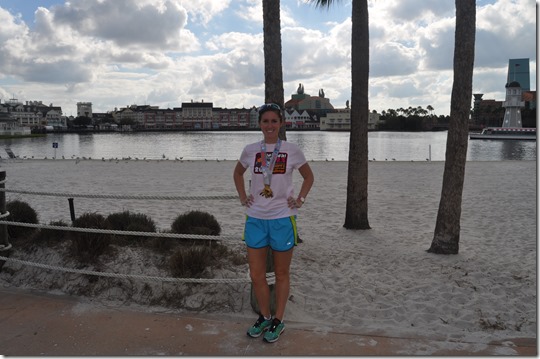 3.) Beyond the Theme Parks: Since you have a couple of "free days" with no park tickets, take time to explore some of the lesser known Disney fun such as Disney Springs, miniature golf, water parks, going fishing or parasailing, or enjoy tea at the Grand Floridian. I actually wrote two blog posts a while back about things to do beyond the theme parks. You can check them out here and here.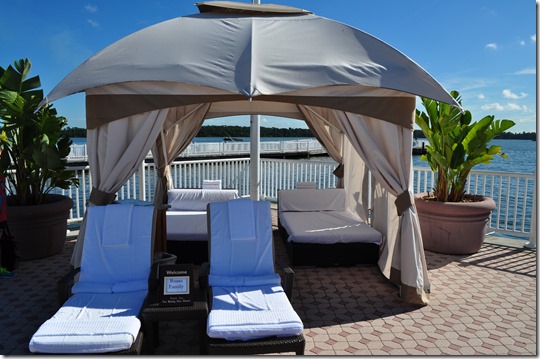 4.) Sit on a bench: I know this sounds silly, but to this day it is one of my favorite things to do in Disney. People watching. I love grabbing Starbucks and finding a bench and just watching the crowds go by, while soaking up the Disney atmosphere. I feel like so many people rush from one ride to the next, that they don't always take the time to really just soak in the fact that they are in Disney World! Stop and take a break and just be for a little while on your next trip.
5.) Eat. A lot: I know everyone eats more on vacation, but when you are traveling with small kids, you typically don't eat at fancy table service restaurants eating four course meals. This is your chance to enjoy some of the nicer restaurants, just taking your time and enjoying your vacation. Some of my favorites are: California Grill, Narcoossees, Yachtsman steakhouse, and Artist Point. Be sure to schedule in a lot of time to sit and eat nice dinners, or even nice breakfasts and lunches, too! Whatever you want, it's your vacation!
These are just some of my tips for planning an adults only WDW vacation. The key is to relax and enjoy without feeling like you need to be somewhere every five minutes. That doesn't sound very relaxing!
RELATED: Sign up for my FREE My Disney Experience and Magic Bands E-Course!
QOTD: What is your favorite tip for a relaxing Disney vacation?
Get Your Free Printable Set!
Sign up to get my free printables on goal setting & fitness tracking.