If you missed part 4, go back and read it first!
We left off after a full and fun day at Magic Kingdom. Now we are at our last park day, which was Hollywood Studios. It was our first time seeing our view in the daylight. Beyond the trees is Disney Springs. (We were in the Congress Park section, which is a preferred section of Saratoga Springs.)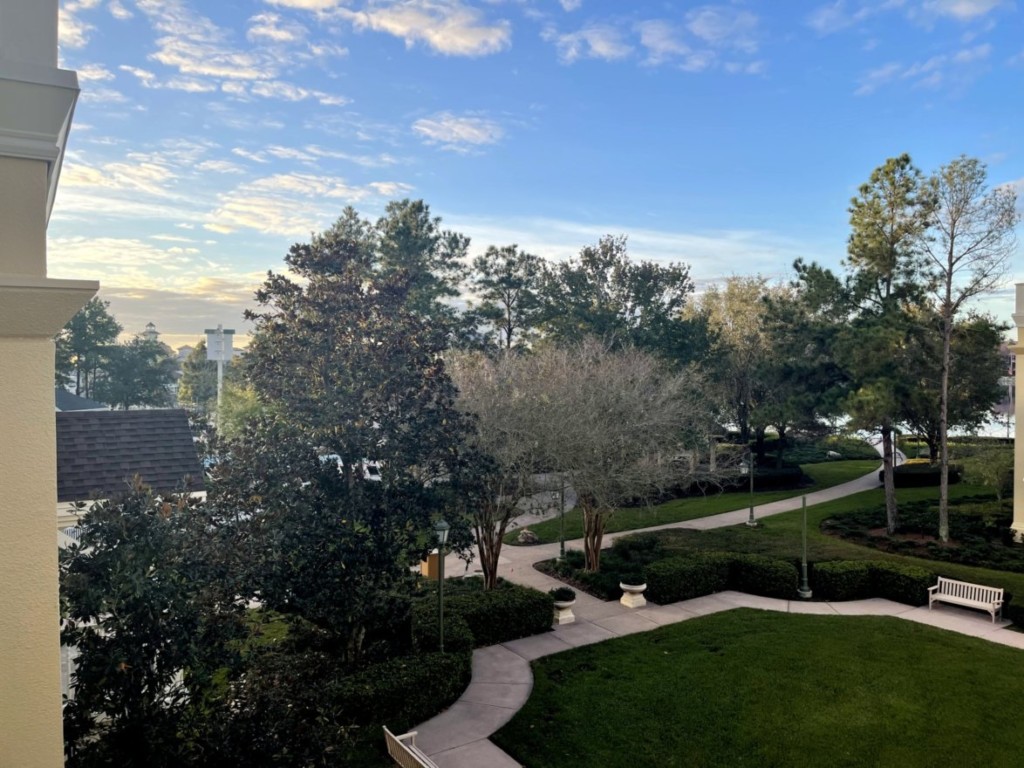 The first thing we did when we got to Hollywood Studios was jump in line for Minnie and Mickey's Runaway Railway. It was about a 45 minute wait but I knew from our October trip that the line would not go down all day.
I was also happy because I was able to use the new virtual que from my hotel room for Rise of the Resistance and got group 29, so it was great to not have to stress about getting a boarding group all morning. I knew from last time that group 29 would most likely be before lunch. I kept watching the que and it it said the ride was broken and not boarding anymore. No worries, we still had all day, surely it would be fixed right? (Ha. More on this later.)
Trying to keep a kid busy in line should be an Olympic sport. We finally made it to the front and my parents loved the ride. Next we went to Star Wars land just to look around.
After that we went into Toy Story land and rode Aline Swirling saucers and Toy Story Mania.
I can't remember exactly what happened at this point, it's all running together, but we eventually had lunch at Mama Melrose. We really enjoyed our dinner there in October so wanted to go back with my parents.
The mac and cheese that comes with the steak is top notch. Emma Kate had a spaghetti and meatball cupcake for dessert.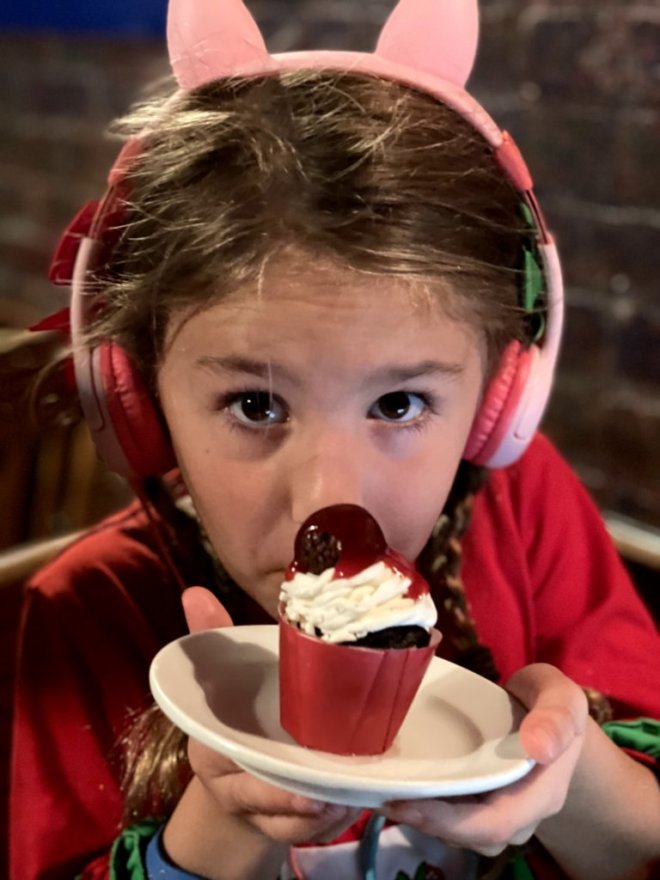 "Look mom, snow!" Poor southern baby.
At this point, the ride had JUST started for the day and they were boarding the first groups. I had hope we would get to ride. I wanted to try a festive drink so grabbed a margarita over neat Tower of Terror. It was pretty but too tart for me.
Of course as soon as I get my drink we get notified that it's our turn to ride. i gulped down my drink, and we headed back to Star Wars land. My mom, who hates most rides, decided to go shopping and said she would meet us after. We walked all the way back there and went to get in line only to be told…it's broken again. Nnnoooo! I was so bummed. We decided to go back to Toy Story land while we waited.
We did Alien Swirling Saucers, and then I told the boys to go ride Toy Story Mania again. I was going back to SWL to stand in a line people had formed of those who had a boarding group called but were waiting for the ride to come back online. I sat in line while they rode, and then the line started moving! Of course the boys weren't answering their phones so I ended up having to get out of line to go find them. We finally got back in the line, called my mom to give an update, and then waited about 40 minutes in the que. But I didn't care, we were going to get to ride!!
My dad loved it, it's Emma Kate's favorite, and I was so happy to get to ride it again and look for things I missed last time. By this time it was about 3:30 and we were spent. We drove back to the resort to relax a bit before walking over to Disney Springs for dinner. I LOVE walking to Disney Springs, it's so peaceful.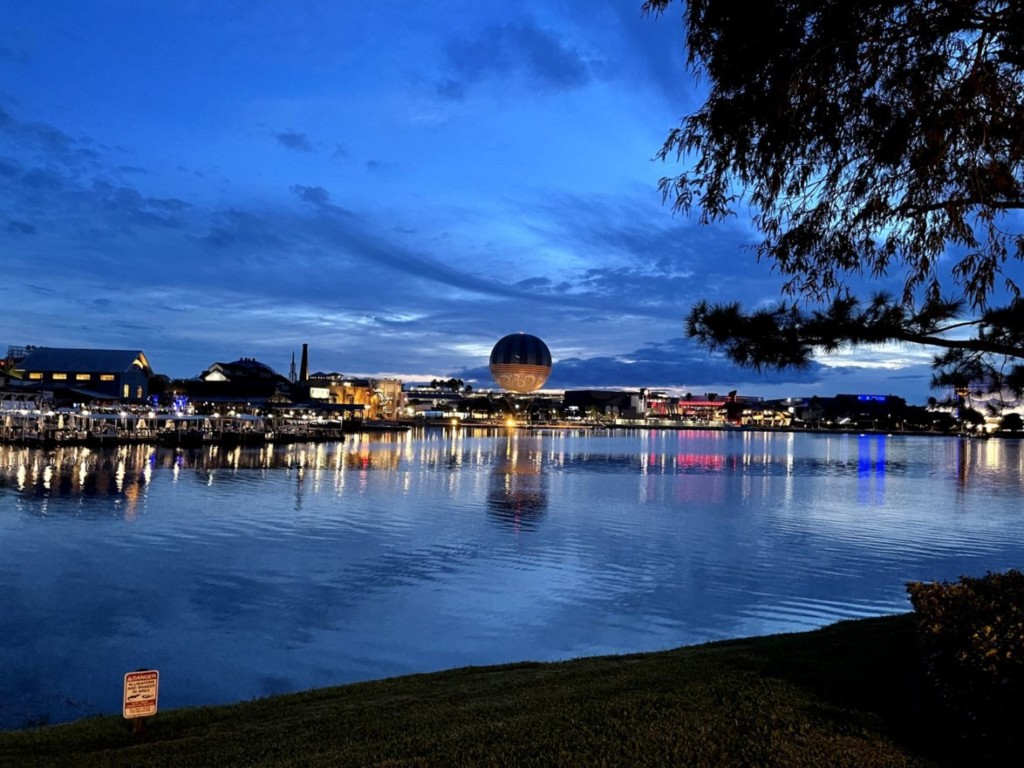 We ended up at an old favorite, Earl of Sandwich, for dinner. We then headed into the World of Disney store to walk around for a few minutes.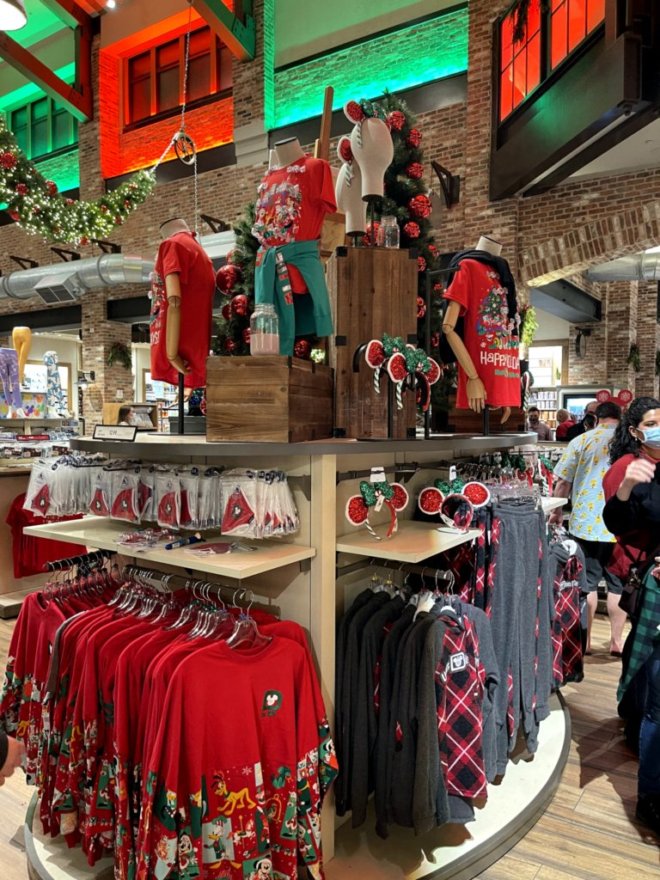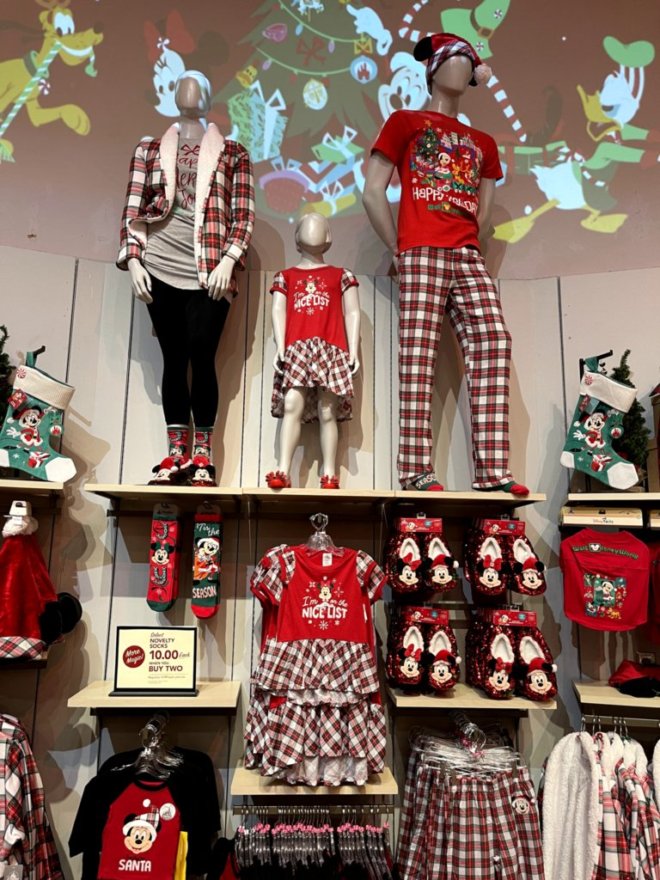 After looking around for a bit, we did one of our Disney traditions, which is dessert at Ghirardellis. I was so tired, I forgot to take pictures. We walked back after and started doing a little packing. My parents had a change of plans and wouldn't be joining us for the last two nights of our trip, as my mom's best friend had passed away and they were going to the outdoor memorial service. We were bummed they were leaving, but of course understood. They were gone in the morning when we got up, and Emma Kate was pretty upset but we reminded her we still had fun to come!
Our plan had been to head to Reunion right away, but I was able to snag us a last minute reservation at Toppolino's Terrace and that cheered her up a bit. We got dressed and loaded the car and headed to Riviera Resort.
It's gorgeous there and we enjoyed walking around taking pictures.
The restaurant itself is really pretty, and the food was good but I'm not sure I would go back during covid…it was super pricey to not get pics with characters and the food is not all you can eat so Bobby left hungry with the smaller portions.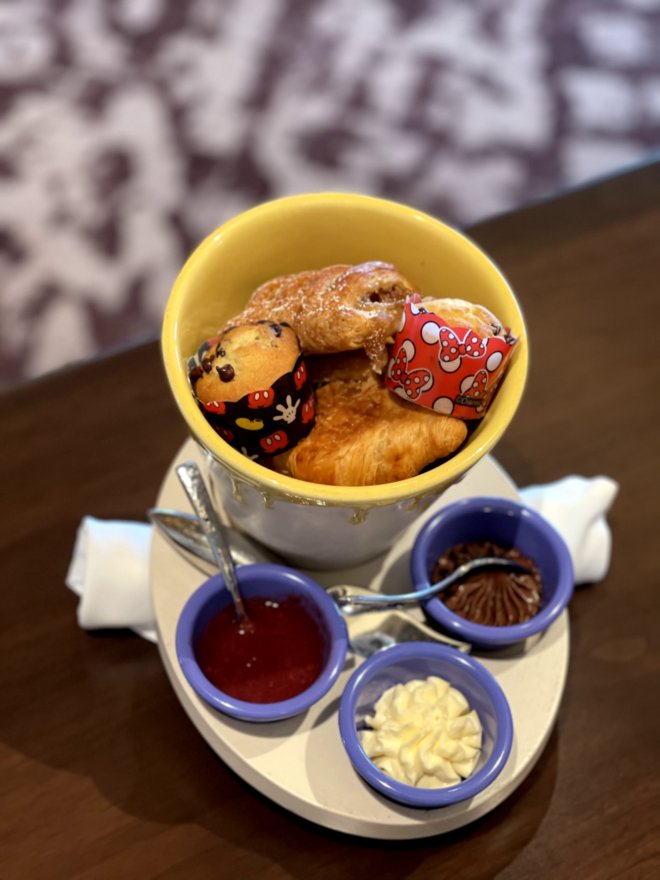 EK had the kids waffles which had a cute presentation.
I had the waffles which were delicious.
Bobby had the eggs which was not a lot of food for him.
After we ate we went out on the terrace to take pictures, it has a great view.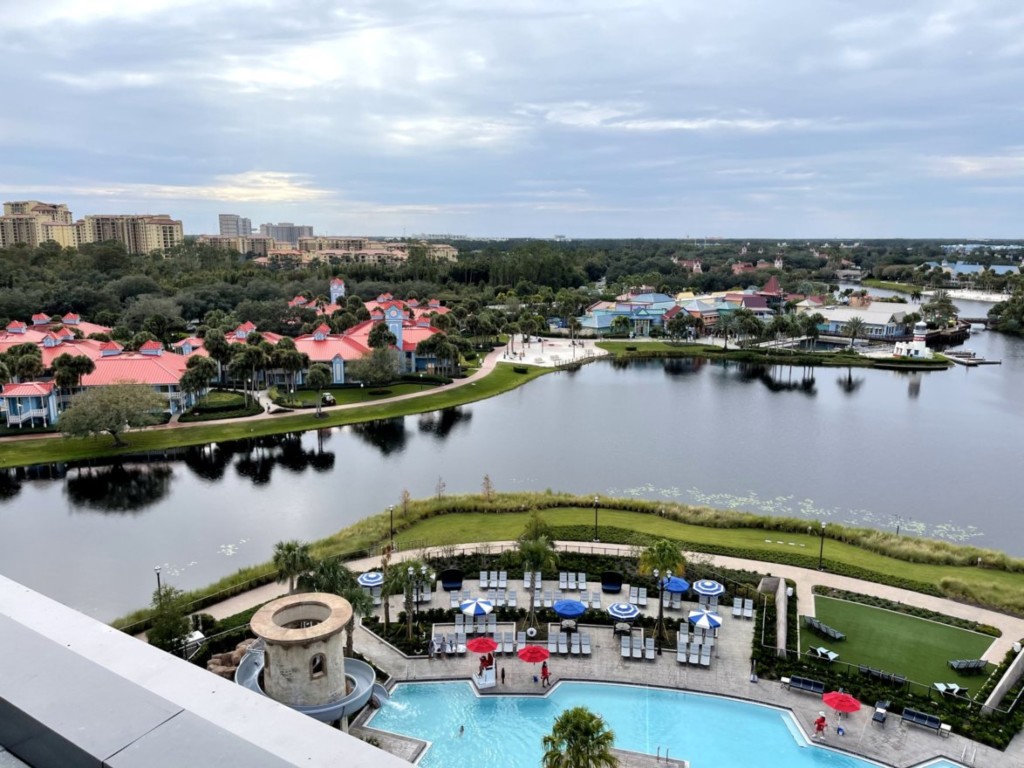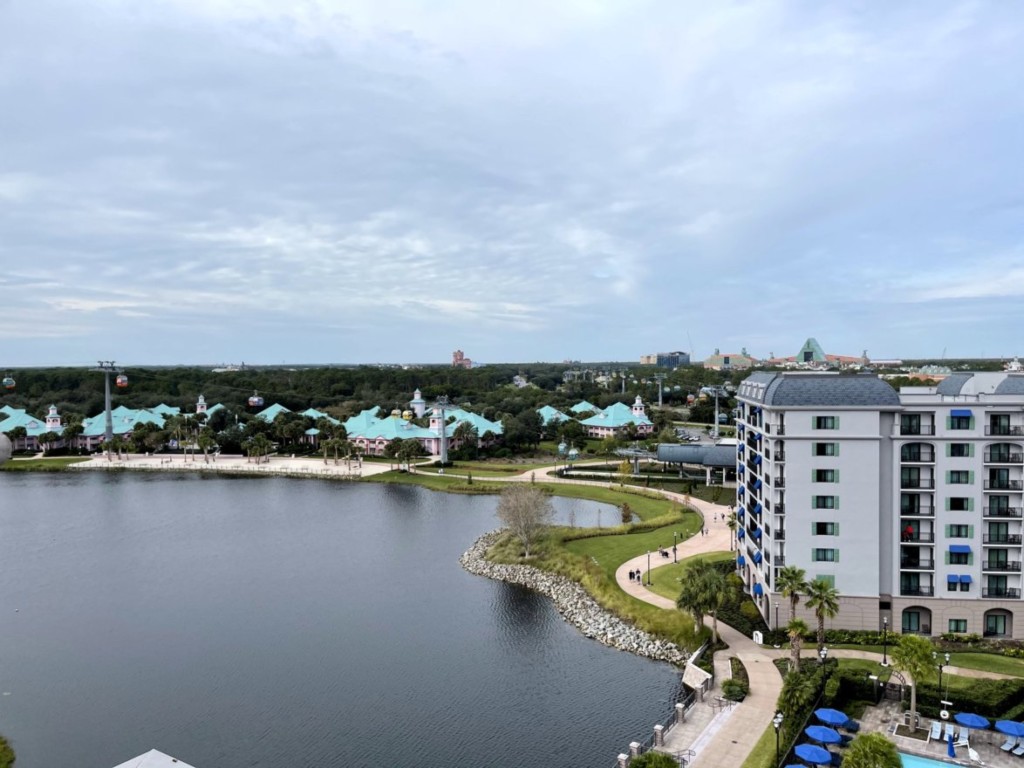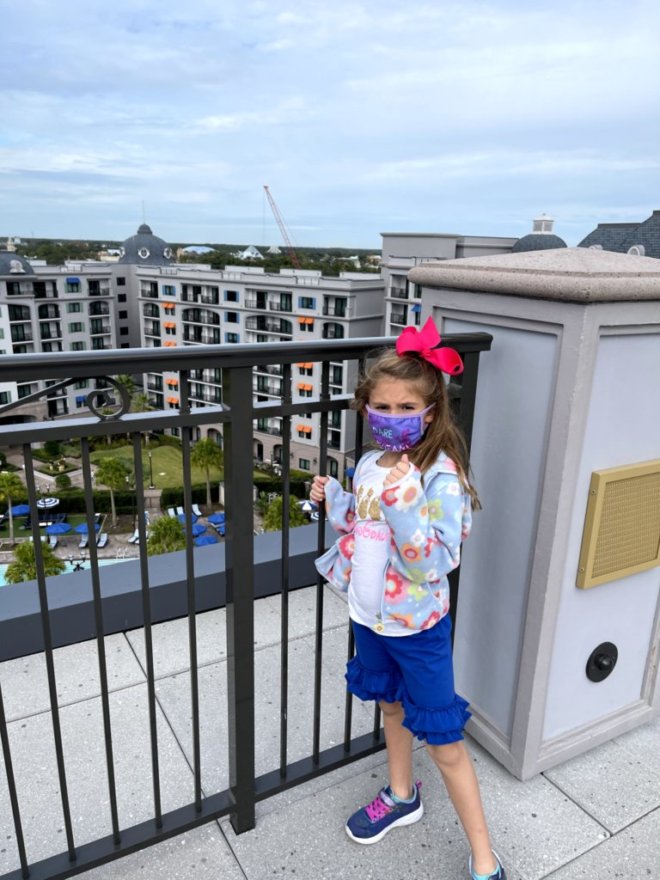 And with that, we said goodbye to Disney property and headed over to Reunion Resort for 2 nights. If you missed my post about Reunion, you can check it out here.
Thanks for hanging out to read my recaps, I hope you enjoyed following along on our adventures, and we hope to have more of them soon!