If you missed parts 1-3 go here for the link!
After a long and fun day at Magic Kingdom, we slept well and were ready to hit up Hollywood Studios in the morning. Our plan was to go straight to Toy Story Land (just like everyone else.)
We had fastpasses for Alien Swirling Saucers, which is Emma Kate's FAVORITE ride. So our hope was to do standby while it was short and then use the Fastpasses.
We basically walked onto the ride in standby, then rode it again with our fastpasses. I wasn't kidding about how much she loves it. Look at that face!
We also had to show off our Toy Story Land magic bands from a media event last year before taking some wall photos.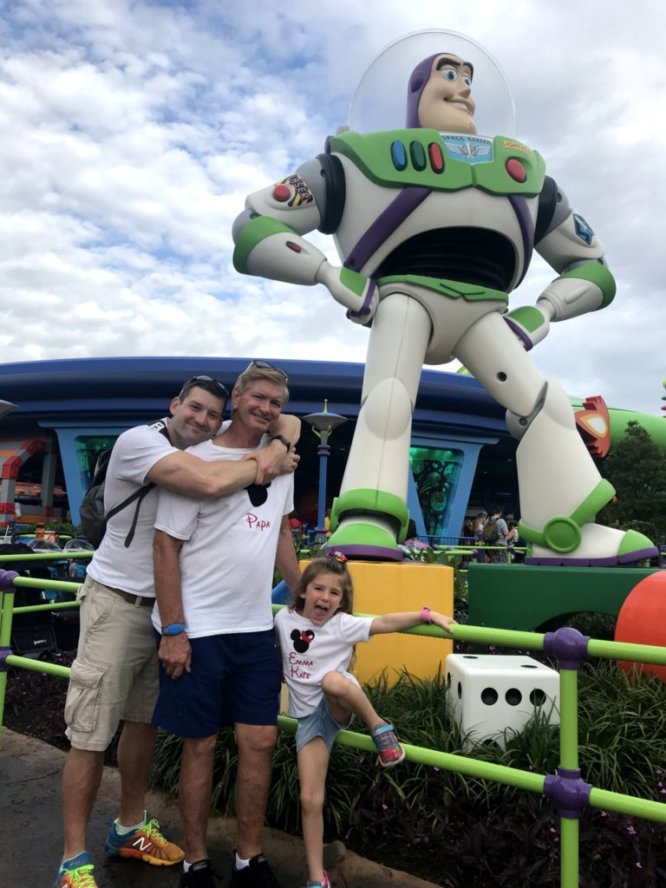 While we were taking photos, the green army men arrived. They do an adorable show over by the bathrooms, so I highly recommend checking it out if you see them. Emma Kate got to be in it and was so proud!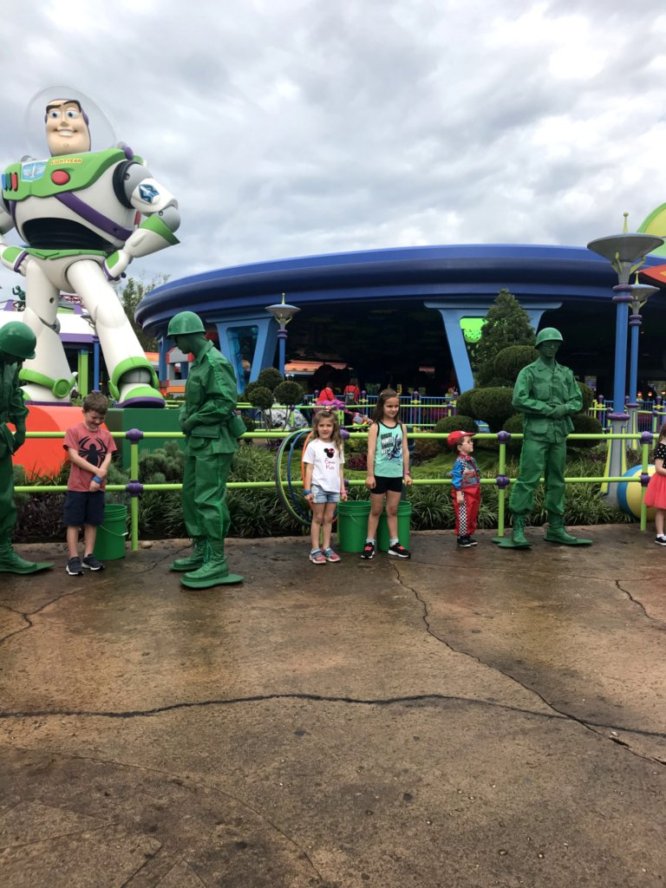 Next we took some photos with Goofy, and Bobby had to go check out this from Galaxy's Edge of course.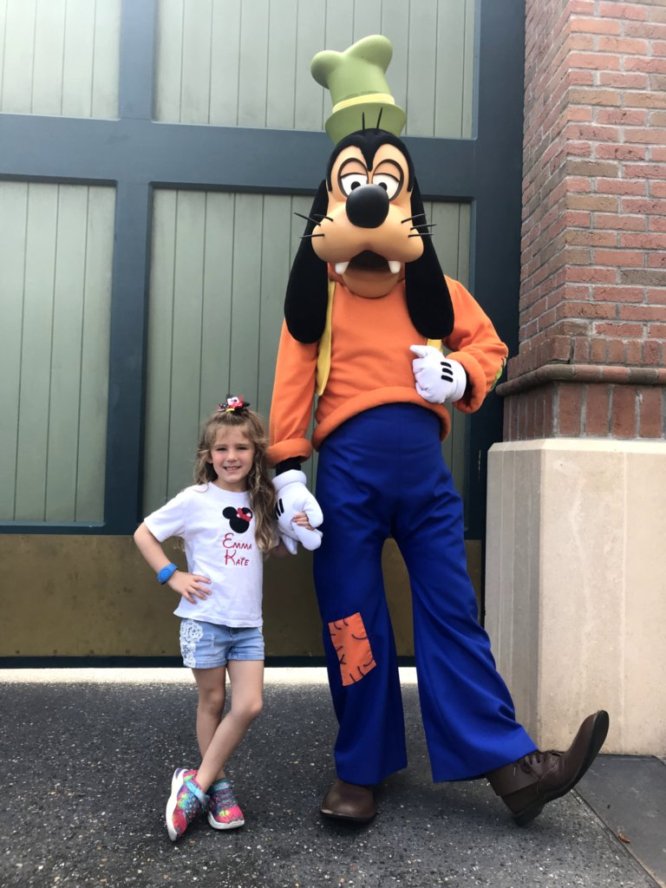 Next, my dad and Bobby used fastpasses for Star Tours while mom, EK and I went and said hey to Olaf.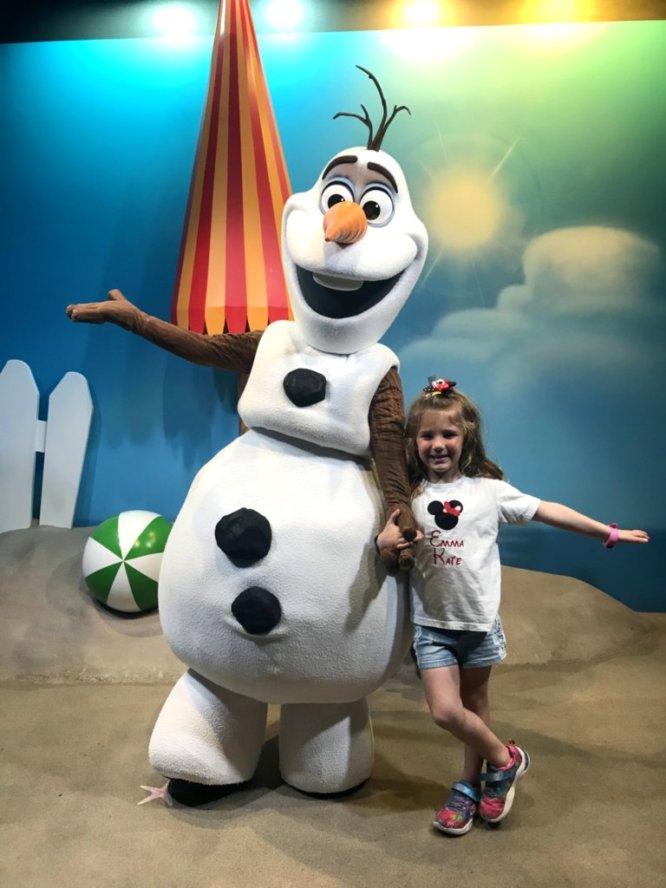 We were pretty hungry after that, so we waited a few minutes until Backlot Express opened and grabbed some lunch. We were pretty tired but wanted to do one more thing, so we took Emma Kate to the Indiana Jones show for the first time. Little did we know Bobby would end up being IN the show!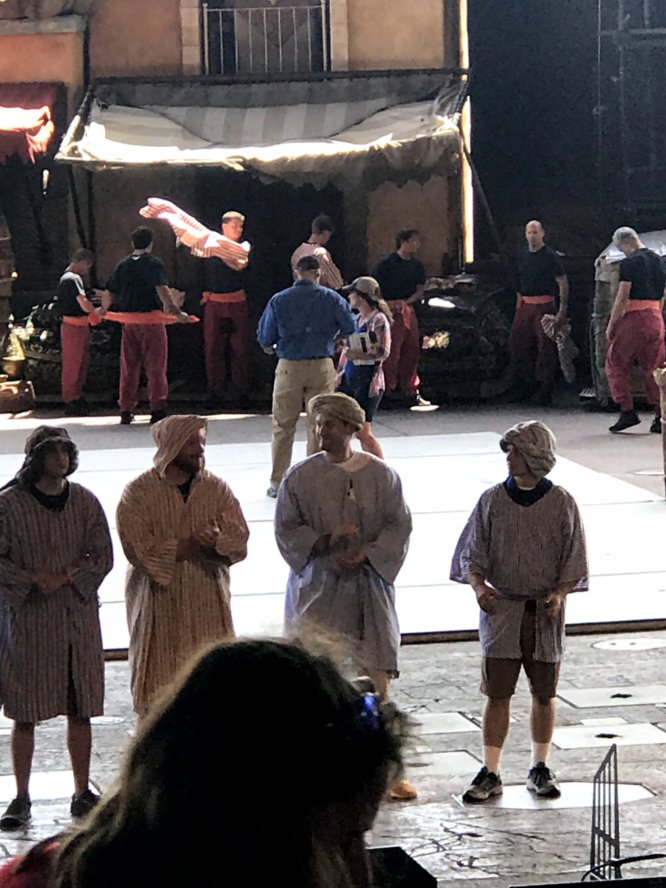 He did great, and I actually have some really funny videos I need to upload. Emma Kate wasn't a fan of the noise, but it was a fun experience for all!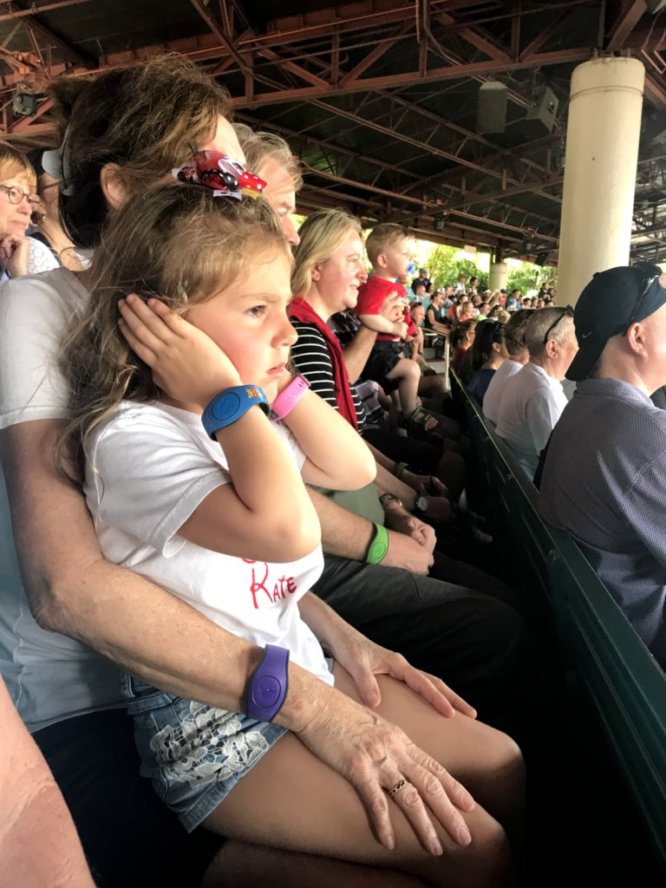 We decided to go back to the hotel, take a rest, and then hit up the pool before dinner at Disney Springs.
Emma Kate was SO tired I was sure she was going to nap….NOPE! I worked while everyone else napped and she just laid in the bed NOT SLEEPING. This kid is the Energizer bunny. We got changed and went to the pool which was pretty quiet because it had just rained.
We went back up to the room to show and change again. We had a media visit lined up at Splitsville for the early evening. Last summer we got to eat and Bowl at Splitsville during the sports festival event I attended, but Emma Kate didn't remember doing it, and my parents hadn't been in about 5 years, so it was such a nice treat for them to invite us to come eat and bowl.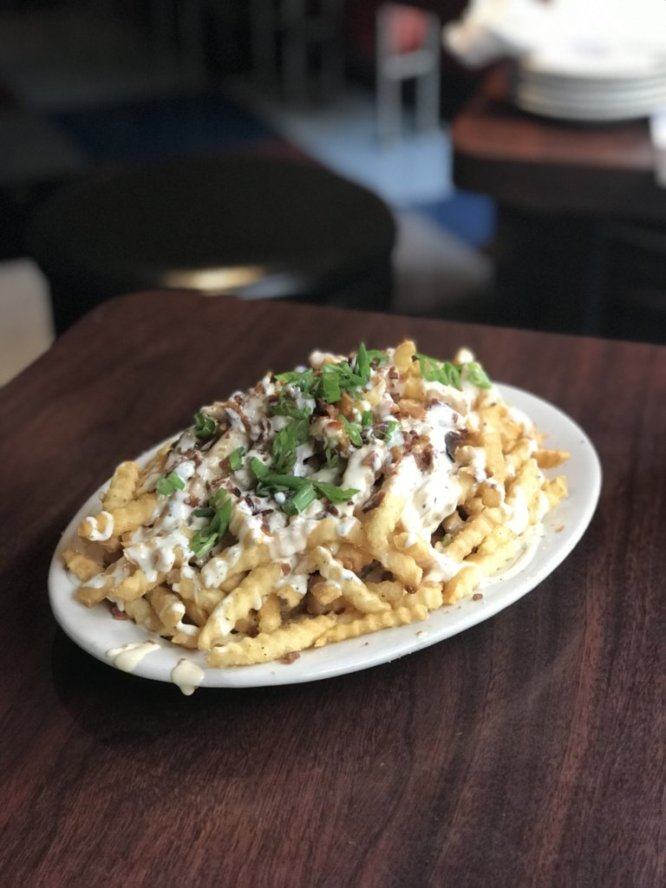 We had AMAZING food and drinks. This is not just your regular bowling alley food. Bobby said the sushi was phenomenal, and I loved all the yummy drinks and we even had a huge dessert to share.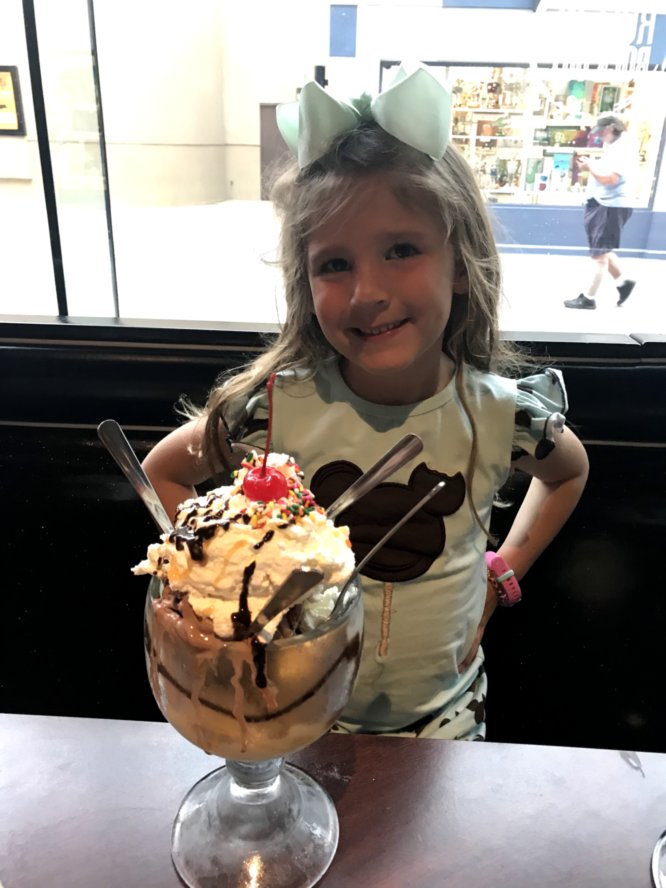 Keep in mind while it is super fun to eat and bowl at the same time, you don't have to bowl, you can just go there to eat!
They have bumpers for the kids and even a fun little device to help them "bowl."
Emma Kate had an absolute blast bowling and kept trying to steal out turns.
We tried to get a family selfie at the end but it didn't come out very well.
This was definitely one of the top highlights of the trip, and I can't wait to go back. Thanks so much for having us Splitsville!
Our plan was to walk around after dinner, but the sky was VERY dark so we decided to go back to the parking garage, and as soon as we did, the heavens let loose and it POURED on everyone at Disney Springs, so I'm glad we opted to go back to the hotel!
We still have one more full day to go, Epcot! Check back later for more.
I would love to help you plan your next Disney adventure, email me at heather@travelwiththemagic.com