If you missed part one and part two be sure to check them out then come back to this one!
We left off part two at the end of our fun day at the pool. We woke up the third day ready to go to our first park, Magic Kingdom! I knew this would be my favorite day so I was super excited. We would be checking out of our villa that day and heading over to Wilderness Lodge/Copper Creek villas that afternoon, so we went ahead and packed up our cars that morning and left them in the Grand Floridian parking lot and then hopped on the monorail to Magic Kingdom.
The weather was beautiful again, and we were able to get there for rope drop despite some monorail issues.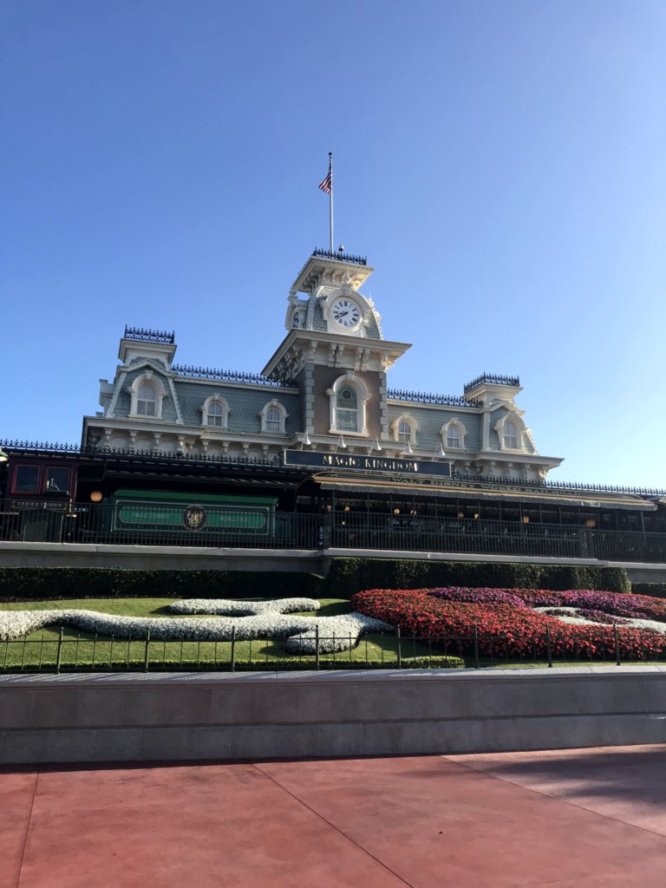 I hit up Starbucks with my mom while Ek, Bobby and my dad went to the rope drop and Carousel.
We were then able to knock out some rides like Dumbo, and then we saw Daisy and Pluto!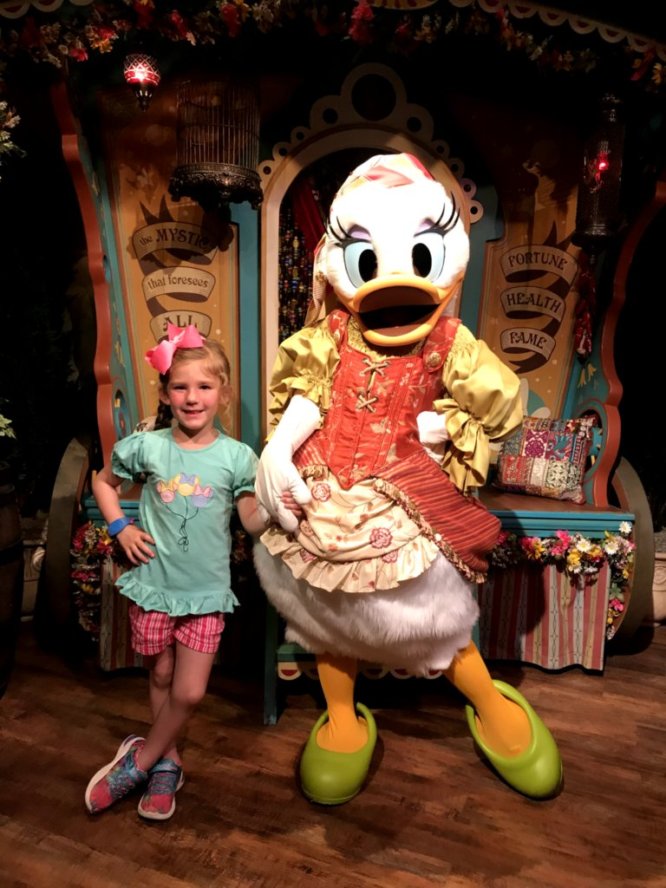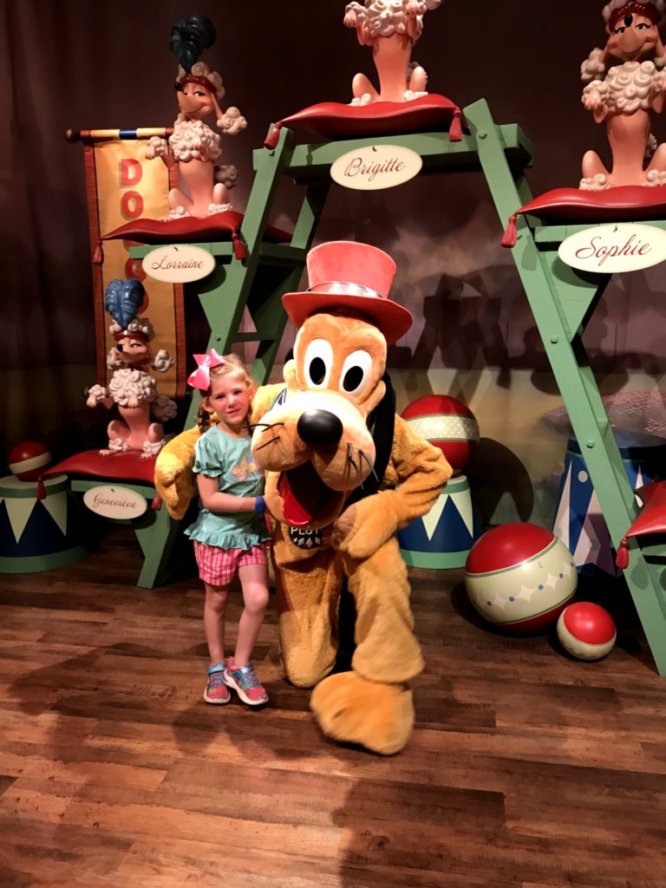 Emma Kate has been asking about cotton candy for WEEKS for some reason, so we told her she could get some at Disney World, so of course she immediately spotted it at the park so we let her get some at 9:00 in the morning.
We then had a fastpass for Enchanted Tales with Belle, and Emma kate got to be Mrs. Potts. She is such a ham. I can't remember exactly what was next, but I know we rode, Peter Pan, The PeopleMover, Buzz lightyear, Ariel, and then we saw Princesses while Bobby and my dad rode Splash Mountain.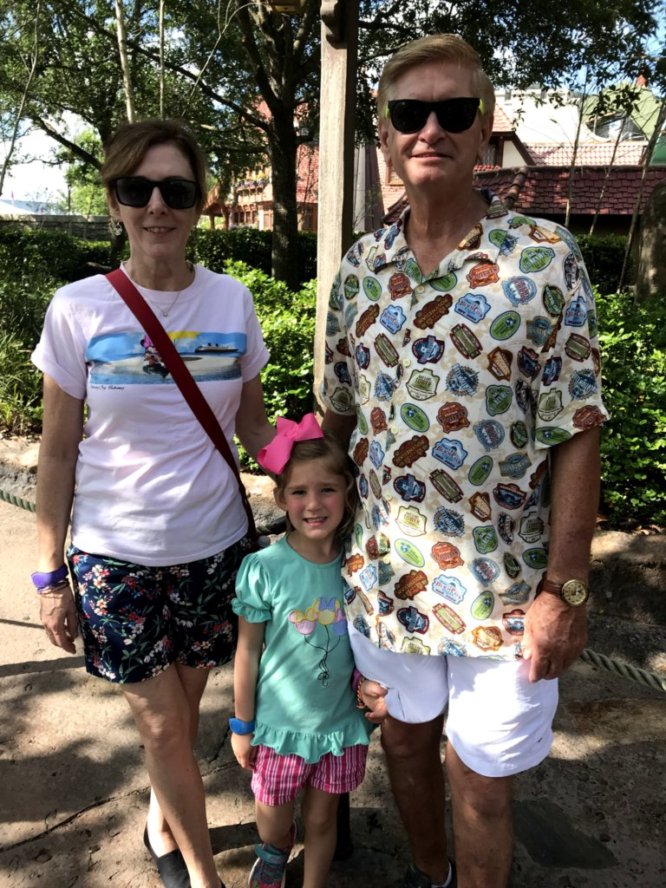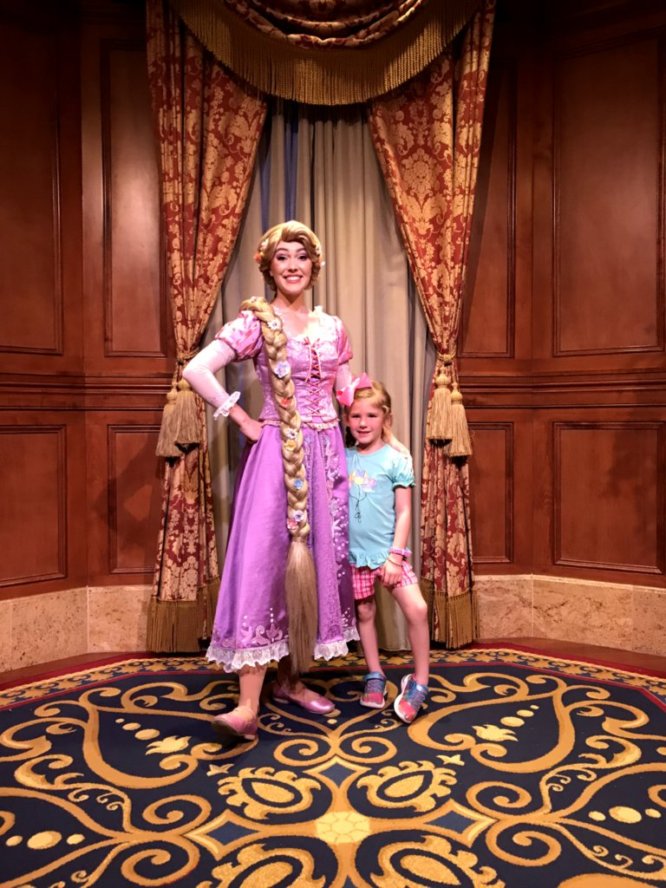 Oh and we also rode Winnie the Pooh.
After a quick service lunch of Mexican food, we headed to Tomorrowland for delicious chocolate milkshake desserts. Emma Kate waited so patiently at the counter for hers.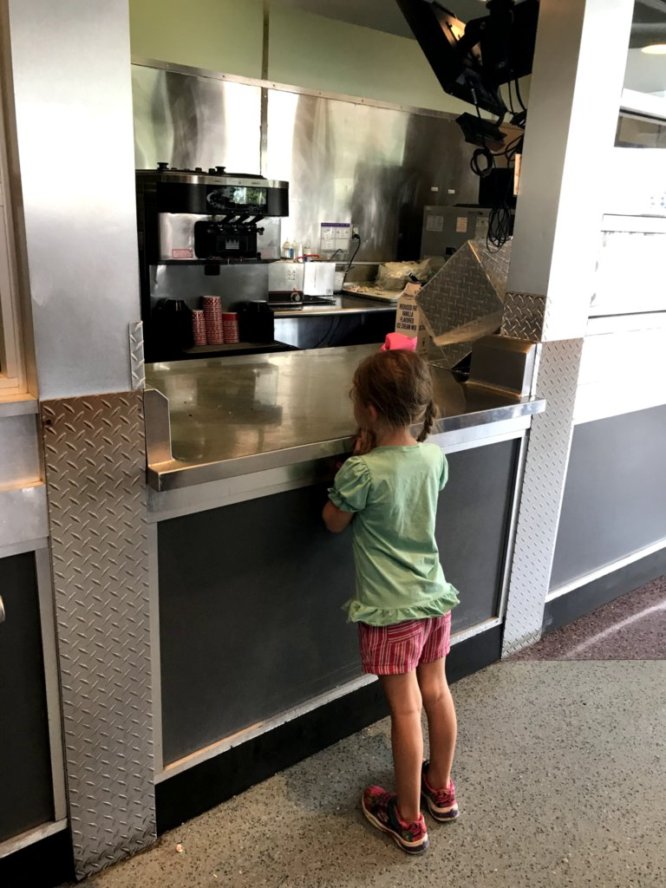 Mom and dad were worn out after that, so they took off to go back to the Grand and pick up their car then check in at the next hotel while me, Ek and Bobby rode Pirates of the Caribbean. I can't remember what else we did, but it was getting really people-y in the park so we decided to head out as well. We ended up taking a boat (apparently the monorail was taking forever per mom and dad) and we ended up only being a few minutes behind them.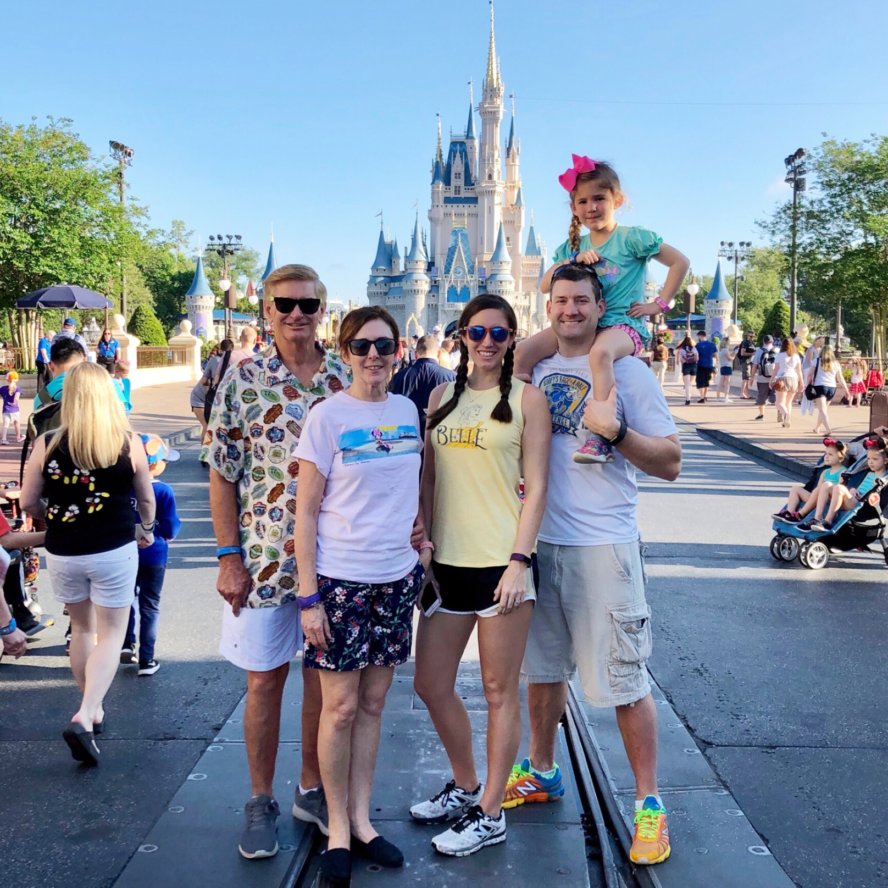 Our two bedroom villa was on the 6th floor with a pool and water view. We got all the luggage up there and took a little rest before dinner. I will do a full review of this resort in another post!
We had dinner at Trail's End buffet to celebrate my dad's birthday, so we took the boat over.
We had a great dinner and dad was thoroughly embarrassed for his birthday, and we got back on the boat with full bellies. Unfortunately a huge storm came up while on the boat, and we were all dumped off at the Contemporary because they closed the boats down. We ended up just taking a cab to Wilderness Lodge since it was so close and much more convenient then trying to take the monorail to the Magic Kingdom then a bus. Emma Kate was dying to go swimming, but with lightning in the area the pools were closed.
We were finally given the all clear, and Emma Kate had a late night swim/play time in the splash pad.
We had an awesome day and were worn out by the end of it. Up next we have Hollywood Studios!