We are back from a wonderful Disney vacation, and I can't wait to share all the fun we had in Florida. I'm going to break this up into parts, but try and get them all up quickly before I forget what all we did! I will link all the parts here once I am done.
Friday April 5th we left after lunch to drive halfway to Disney. We stopped north of Destin just off the interstate and were all too excited to sleep!
We got on the road the next morning for the 6 hour drive to Orlando. We arrived right at 4:00 at the Grand Floridian villas, and my parents were already there and had checked into the room. We were on the top floor and had an amazing view of Bay Lake! I will post a few photos here but plan to do a whole other post just about the villas.
The two bedroom villas are gorgeous, and I loved how light and airy they were. We spent a good amount of time on the balcony just enjoying the view. I posted room tours on my IGTV channel (@HeathersLG) if you want to check them out!
As soon as we got unloaded into the villa, we changed and headed to the pool. Emma Kate was so excited, so we went straight to the splash pad.
She loved the giant bucket of water that dumped out every couple of minutes and would just sit in the water waiting for it.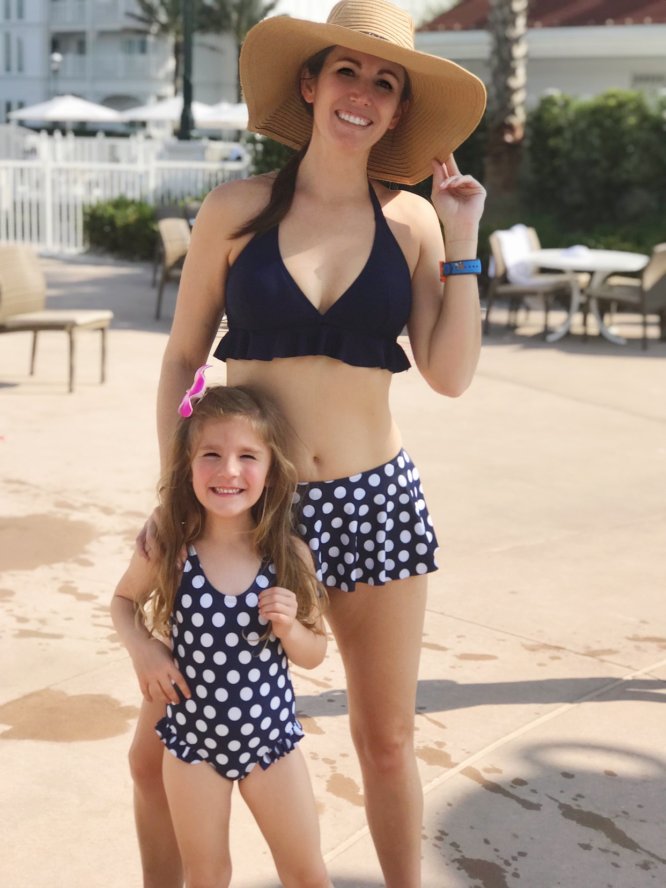 After a couple hours, we went to leave and saw they were roasting marshmallows, so obviously we had to do that!
My mom had made jambalaya at home the night before so we had that up in the villa. It was nice to not have to go anywhere or get dressed for a restaurant on arrival day. It allowed for more pool time and just relaxing and hanging out.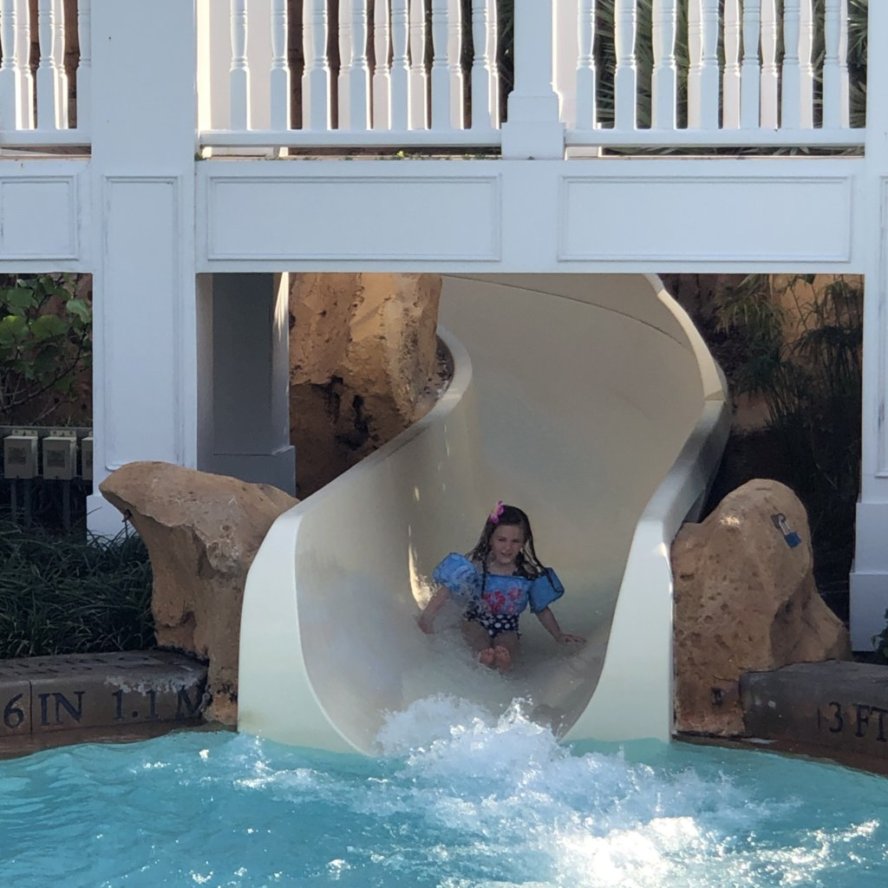 After we ate, we went for a walk around the hotel grounds, and into the lobby to see the beautiful Easter egg display they do every year. I can't believe these are chocolate, they are so intricate it's amazing.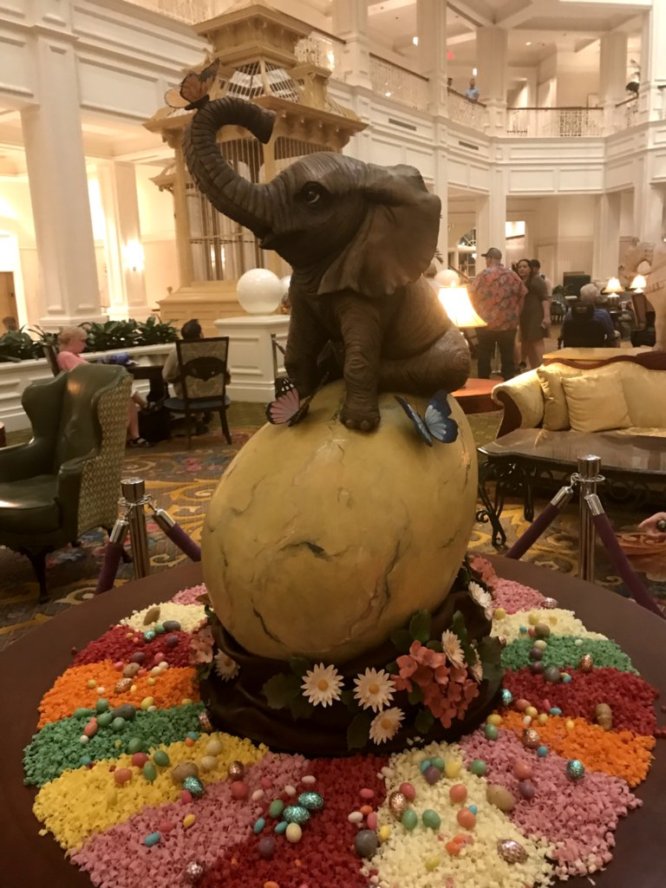 We were all pretty wiped out after that, and decided to go to bed. We had a fun day of relaxing at the pool planned for the next day!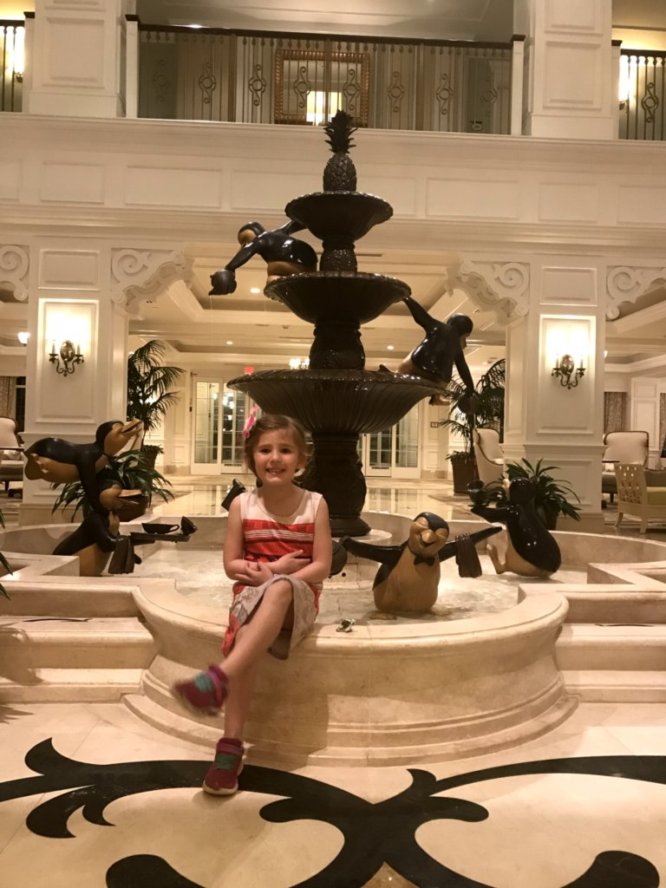 I would love to help you plan your next Disney vacation! It's free for me to help you! Email heather@travelwiththemagic.com for details.