In case you missed part 5, go back and read it here.
We woke up on Thursday morning and my dad had left at about 5:00 that morning to drive back to Tampa for work. We loaded up the cars and then met a friend of mine for breakfast. This was the only day I broke my fast early for a delicious breakfast. The weather was amazing so we sat outside of the quick service restaurant at the hotel. I had bananas foster french toast and an iced smores latte. Amazing!
After saying our goodbyes to my friend, we hit up the pool for one more swim before hitting the road to my parent's house in Tampa. We had some guests in the pool. Mama and baby ducks!
The weather was so perfect, we stayed until about 11:30 and soaked up the last few moments of vacation.
We said sad goodbyes to Disney, and got to my parent's in the early afternoon. We just hung out and then my dad grilled burgers that night. The next day, we took Emma Kate to the pool (like we hadn't had enough pool time!)
Bobby and I also hit up the gym which felt great after all the food we ate in Disney.
EK and my mom made bunny cupcakes, and we grilled again for dinner.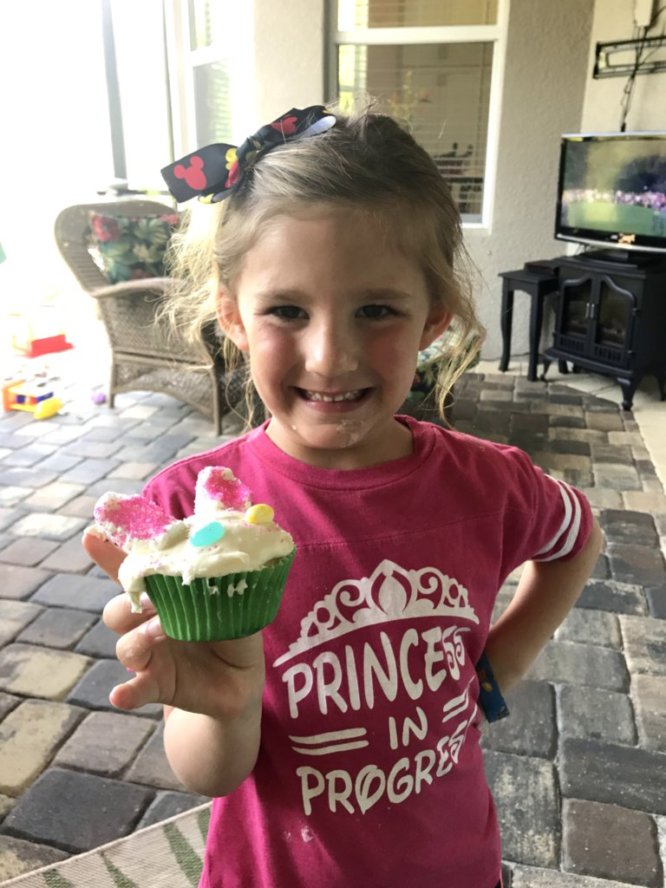 I think my mom also took Emma Kate to the library somewhere in that day. Our plan for Saturday was to stay until lunch, then get on the road and drive halfway again, then the second half Sunday morning. But, we knew we had to wear Emma Kate out before getting in the car, so Saturday morning they took her to Bob Evan's (tradition) and we went to the pool again.
I was so proud of my plan, because homegirl was passed out before we even got to the interstate.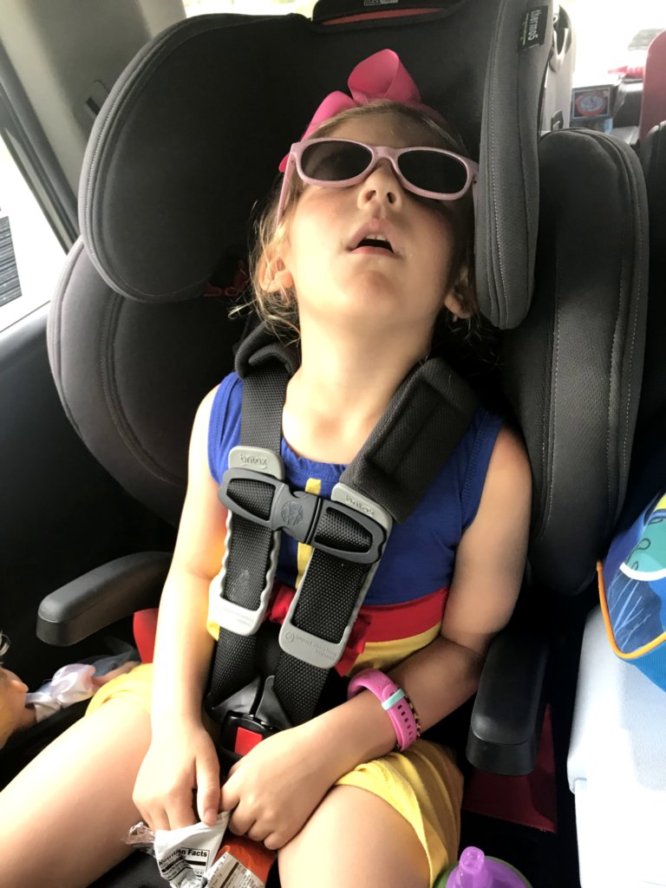 The drive was pretty uneventful for 6 hours, and we enjoyed a dinner at Cracker Barrel and an early bedtime before getting up and driving back home Sunday morning.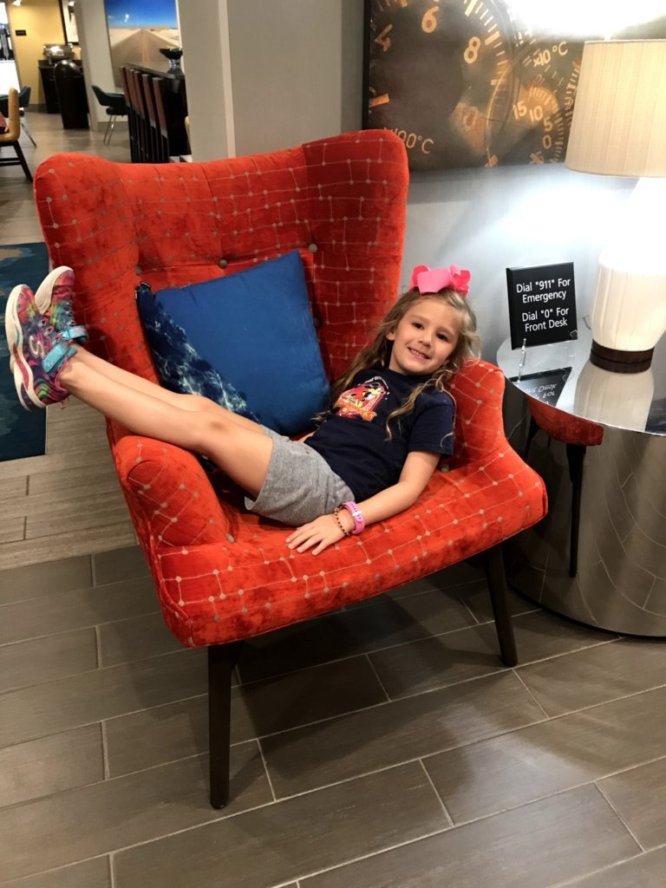 That's it my friends! Our wild and crazy week in Florida has come to an end. We had an amazing time and I loved staying in new places and trying new things. I'm ready to plan my next trip so I can go back.
Don't forget, I can help you plan your next trip! Email heather@travelwiththemagic.com for a free quote!