If you missed part 4, you can check it out here first!
We left off last time with our day at Hollywood Studios and a fun evening at Splitsville. The next day was our last full day (HOW does it go by so fast?!?) and we headed to EPCOT that morning. We actually arrived before it opened and had to wait for a bit to get in, but we headed straight for Anna and Elsa and only waited about ten minutes!
Look at the concentration in her face below haha!
After the meet and greet, we roda Frozen Ever After. I needed coffee, so Bobby took EK to the play area and we all met up after getting coffee.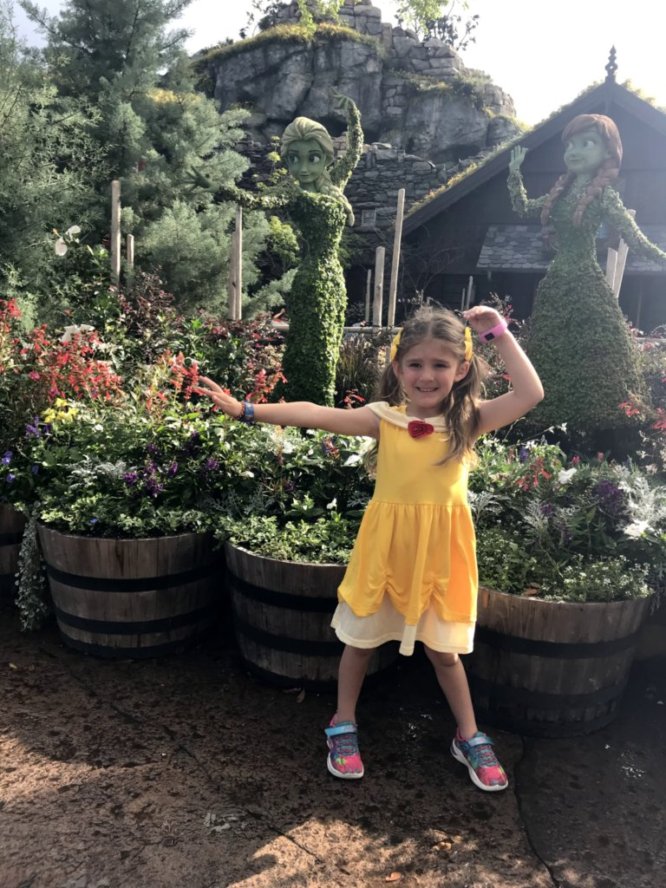 It was so nice to sit in the shade while she played. I love the Flower and Garden festival!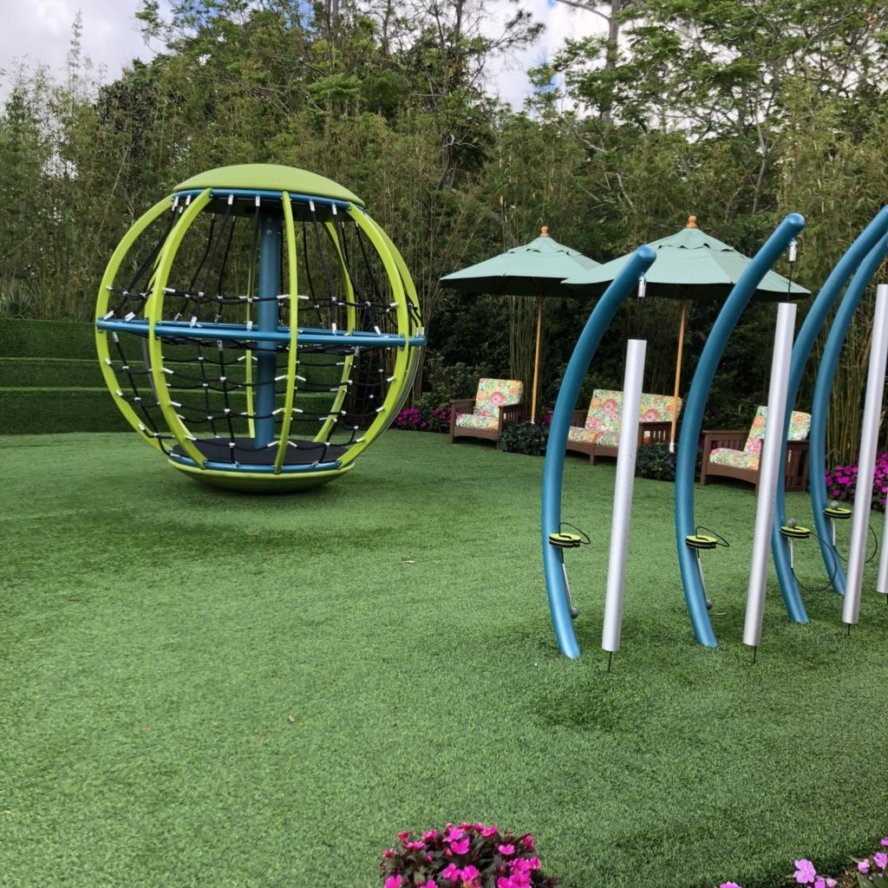 We were getting pretty hungry, and decided to see if we could walk up at Via Napoli. We stopped and looked at pretty topiaries along the way.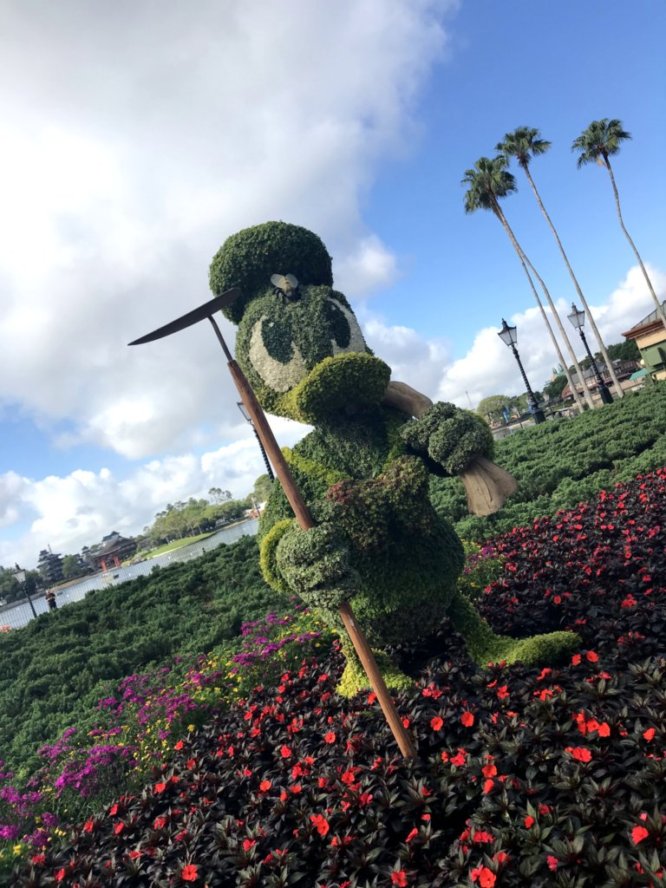 Trying to entertain a four year old while you wait for a table is fun.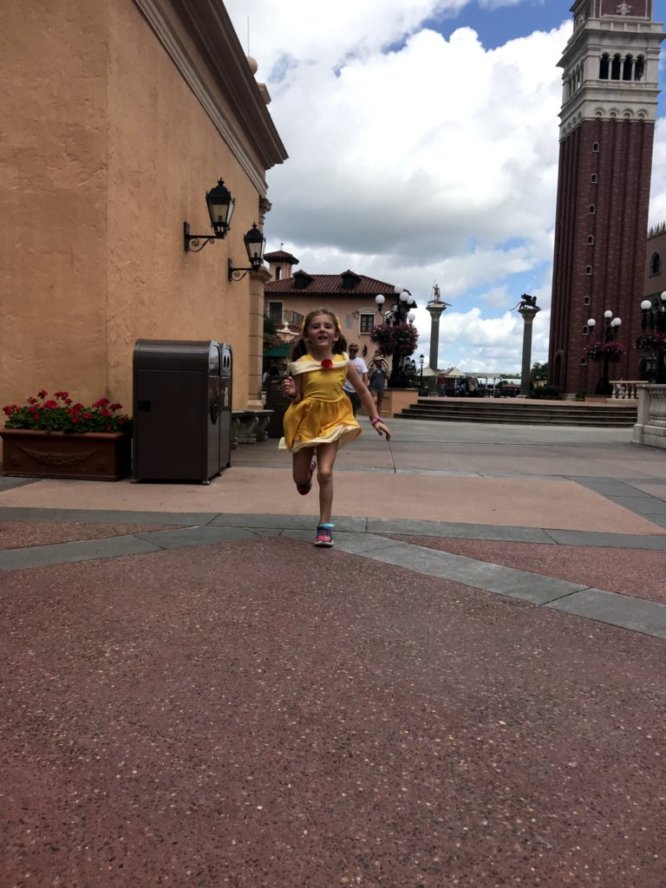 The restaurant was able to take us, and we split a huge pizza which was delicious.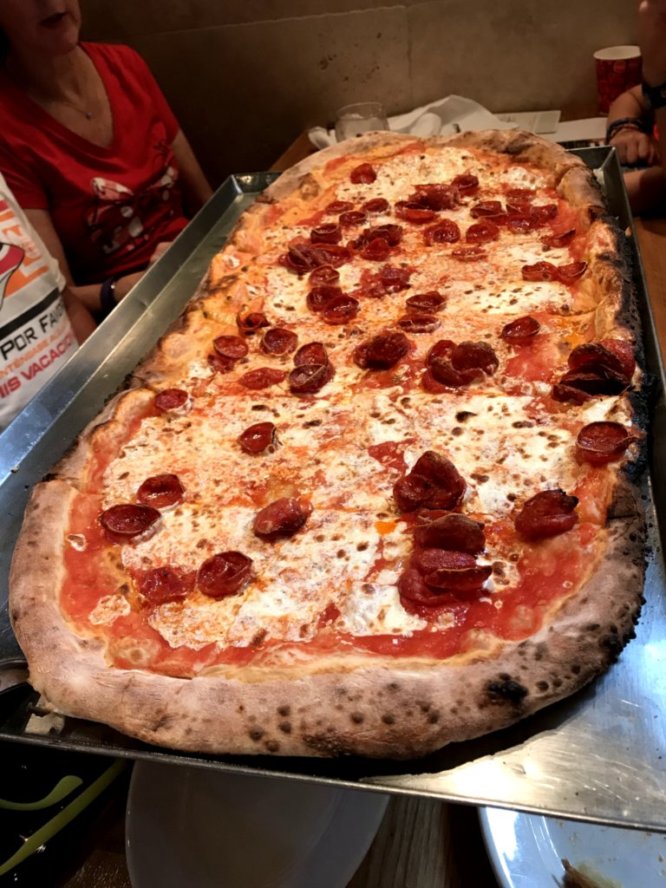 We headed back towards Future World after this, but stopped for some photos.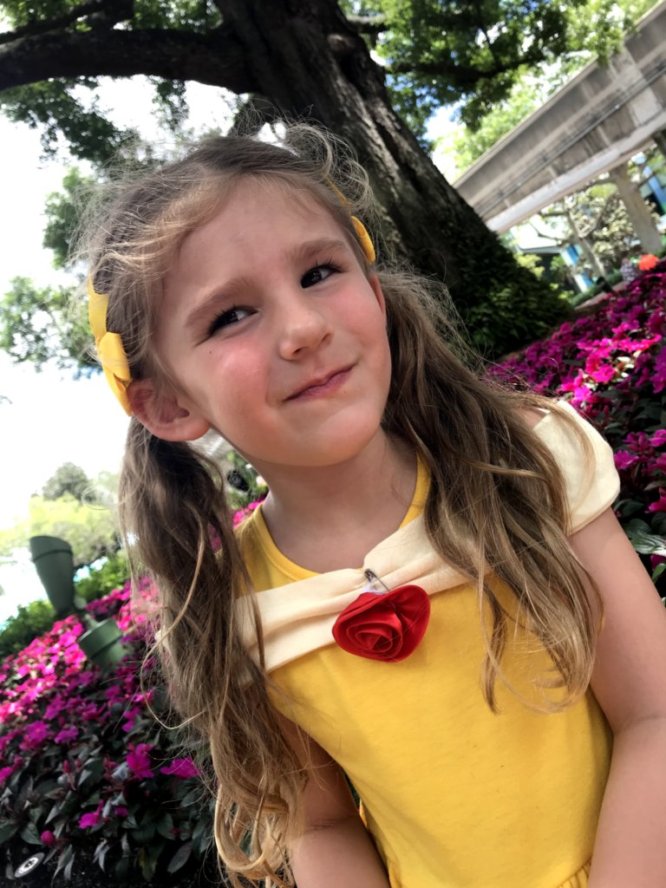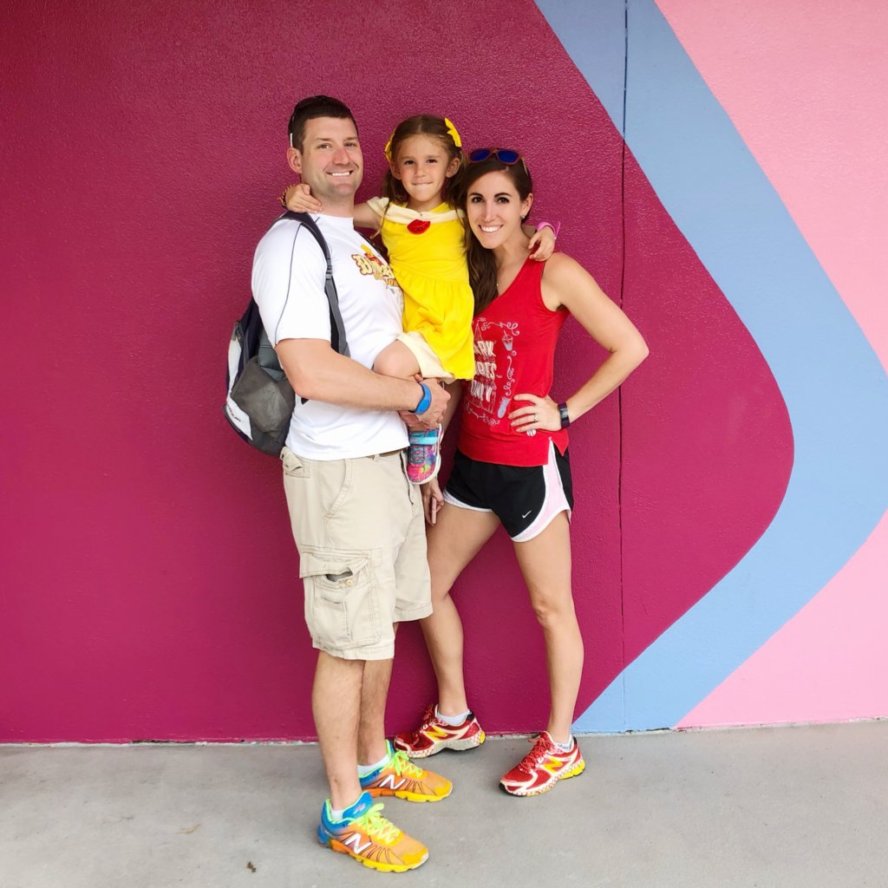 We then rode Soarin, and then decided to head back to the hotel to hit the pool.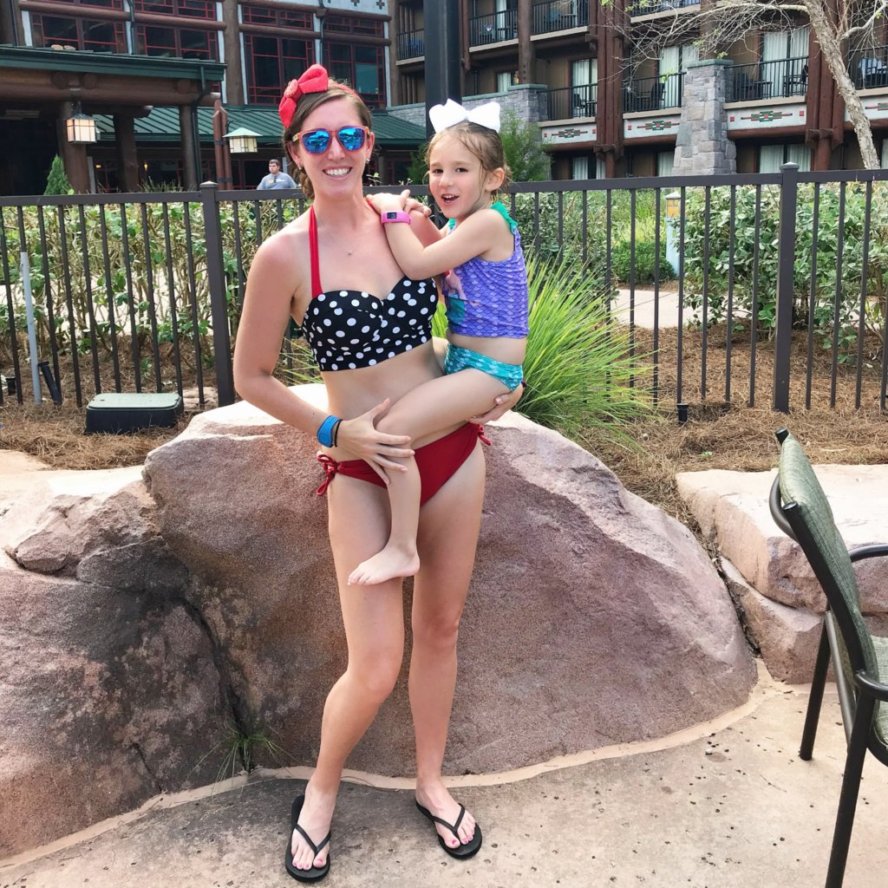 This is blurry because it's a screen grab from a video, but yes I went down the slide!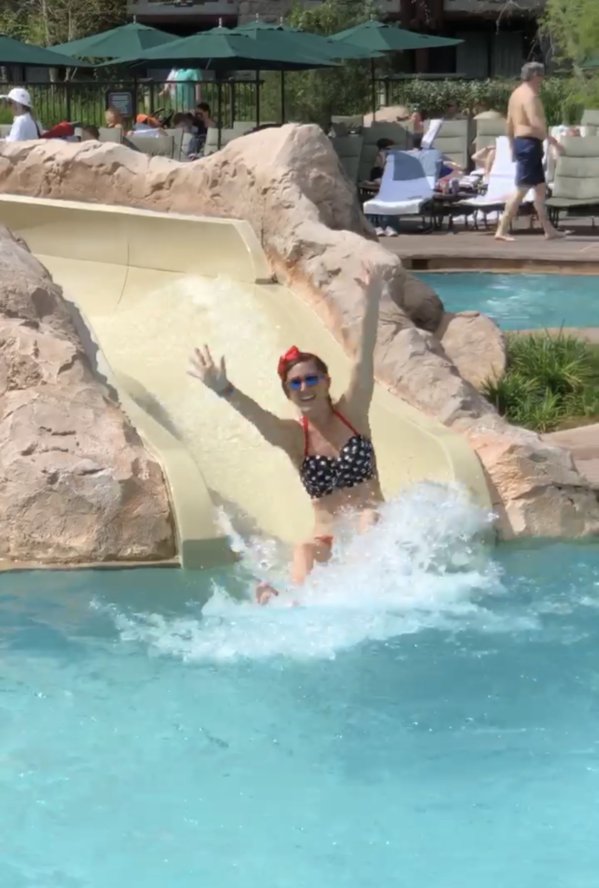 Mom and dad had dinner reservations at Citrico's, so we decided to take Emma Kate back to Epcot. Why not? It was our last night.
We walked around World Showcase and Bobby got some snacks from some of the booths. We got to America and grabbed food. Just as we sat down outside to eat, John Michael Montgomery took the stage! So we got to listen to his concert while we ate. How fun!
We decided to go ride Soarin' again, and then did the Nemo ride.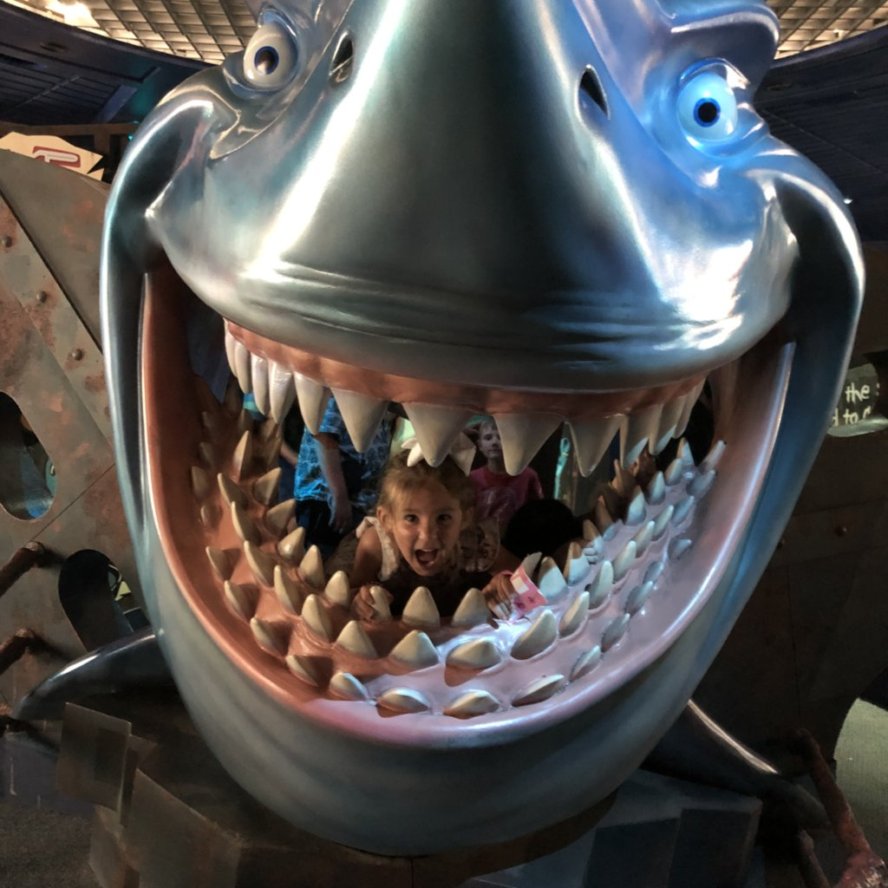 We were pretty wiped from all the walking and decided to head back to the hotel. I was glad we went back to EPCOT one last time though!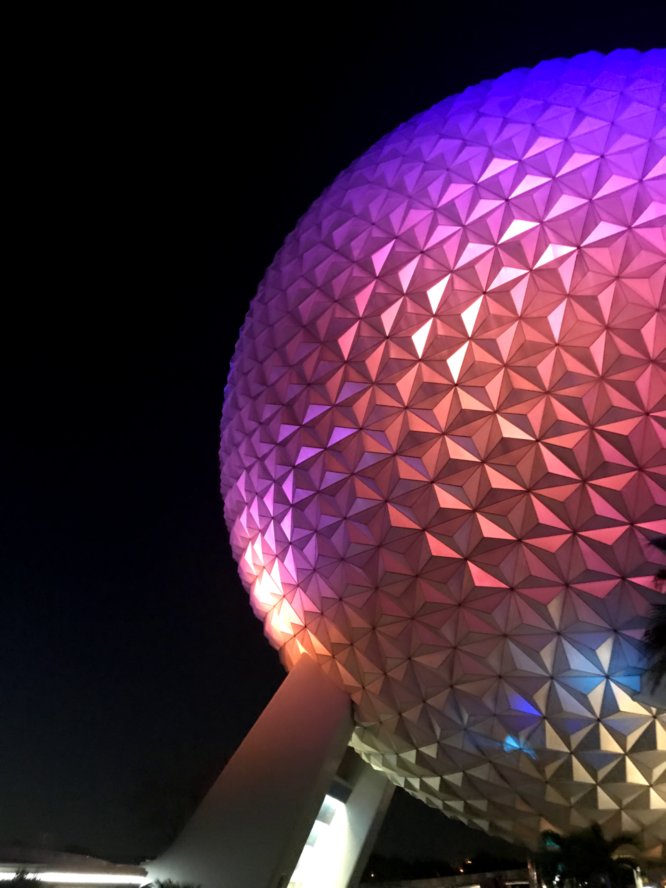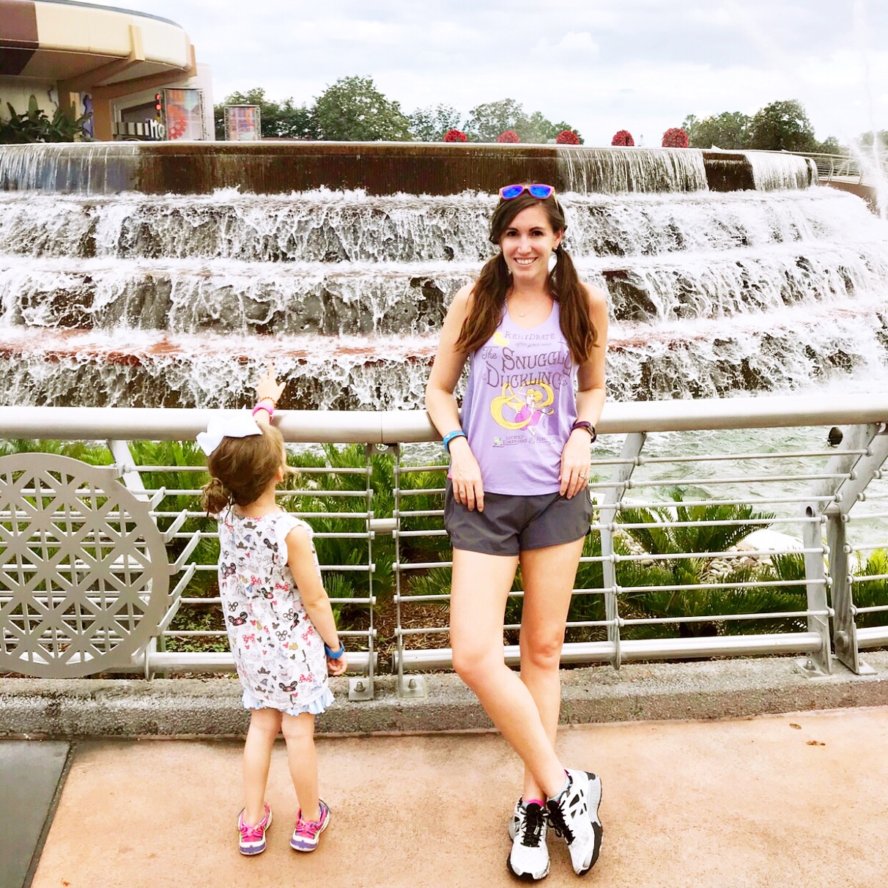 I would love to help you book your next Disney adventure! It costs you nothing extra for my help. Email heather@travelwiththemagic.com for details.