In my last installment, we left off after our Grand Cayman day and dinner at delicious Palo. The next day was a big one, as it was the first ever Star Wars Day at sea. This had been hyped up immensely, and while they did do some things right and had the right idea, it wasn't all executed well.
The day before we had two port adventure tickets on or bed telling us to be at the Tube at 9:15 for an immersive character experience. We had brunch at Palo at 10:30, so we decided to skip breakfast, do our character meet, then get ready to eat. We stood in line at the tube for ten minutes….to take a picture with a bounty hunter. You are not told ahead of time who will be your character. Some people got two characters at one time. Some people got 2-3 tickets. We got two (one the next day which was weird). It was just a photo, nothing immersive about it so that was kind of a let down.
We decided to head to the lobby because there were supposed to be characters walking around all day. Everyone was just kind of standing around waiting. These were the only ones we saw, below.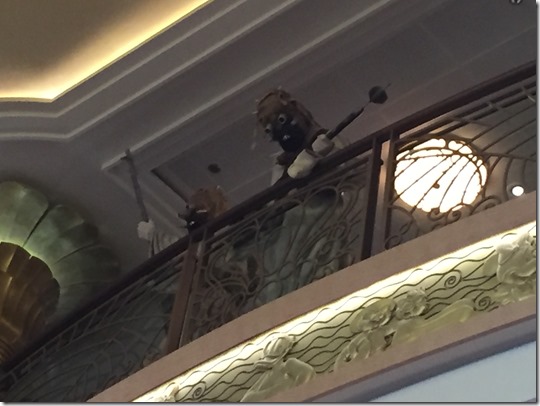 We decided to give up, and go get ready for brunch.
We LOVE Palo brunch. Before we ever did Palo dinner, we did brunch and it became a trip highlight for us. It's a buffet  but there are also plated items you can order as well. The chicken parmesan is amazing. As is the dessert table.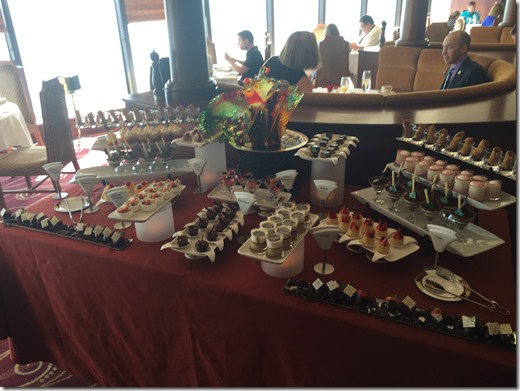 After we sufficiently stuffed ourselves, we changed and headed up to the pool deck to relax and do some reading. I ordered the Star Wars drink of the day which was called "galaxy in a glass". it was like a strawberry smoothie but I tasted zero alcohol in it which was a bummer considering the price.
The quick service locations on the pool deck also had Star Wars themed food.
The ship horn played Star Wars music a couple of times throughout the day, but other then that there wasn't the fanfare that we expected. The stores had TONS of great merchandise, though commemorating Star Wars Day at Sea.
We also finally had a chance to ride the Aqua Duck in the afternoon. We passed along the entire length of Cuba all day, so that was cool to see as well!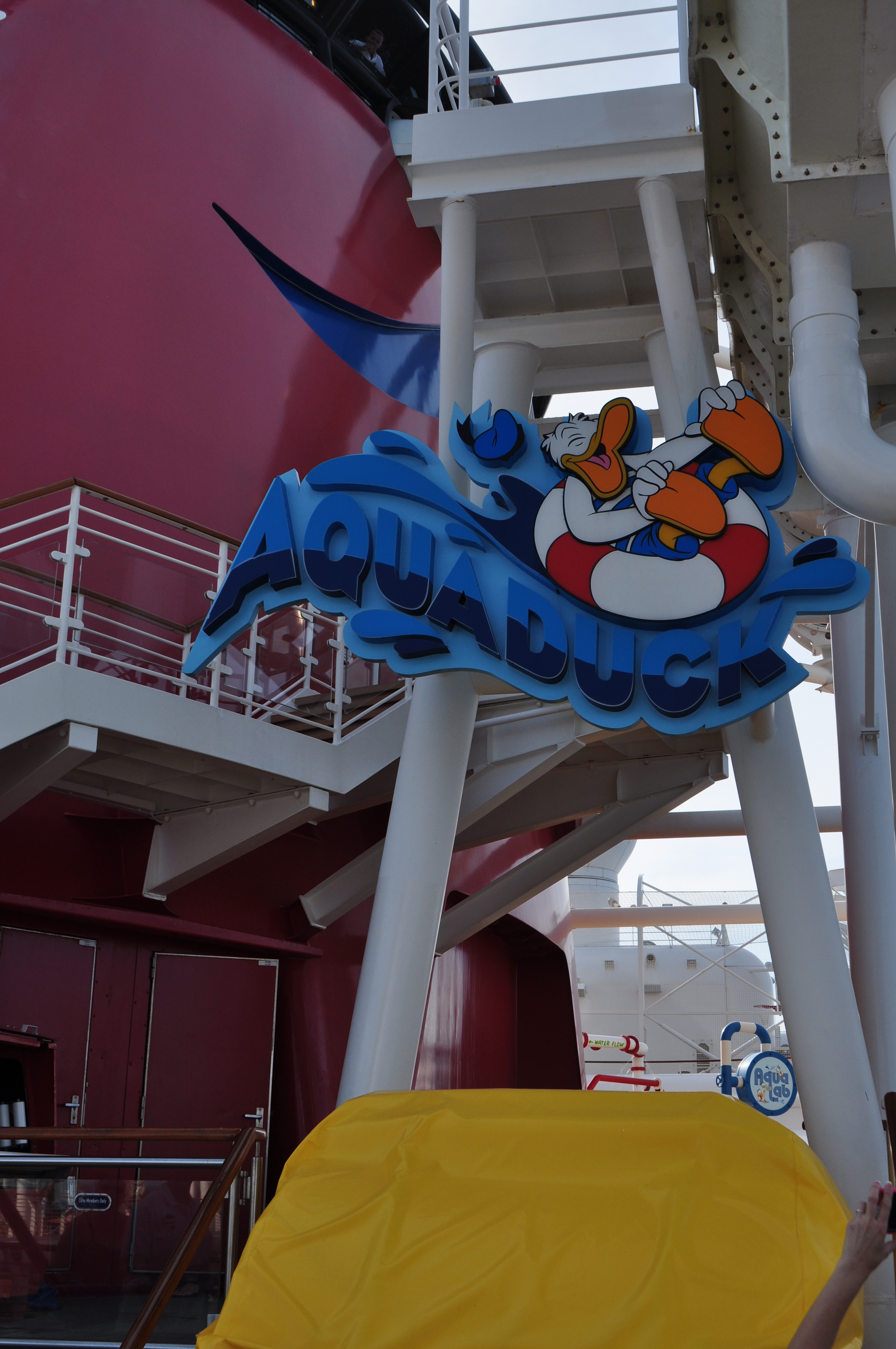 We may have gotten some ice cream, too.
We eventually got ready for dinner at Animators Palate.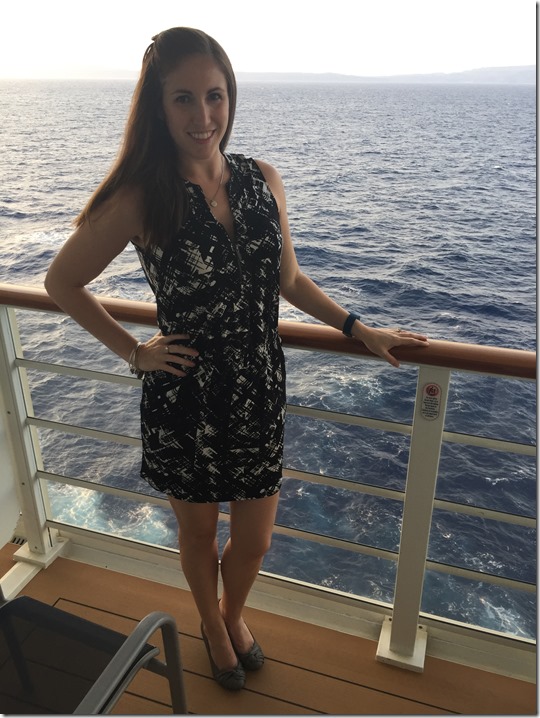 One thing that was kind of cool was since this was the inaugural Star Wars Day at Sea, we were the first ones to hold the special new menus.
All the food was themed which was cute.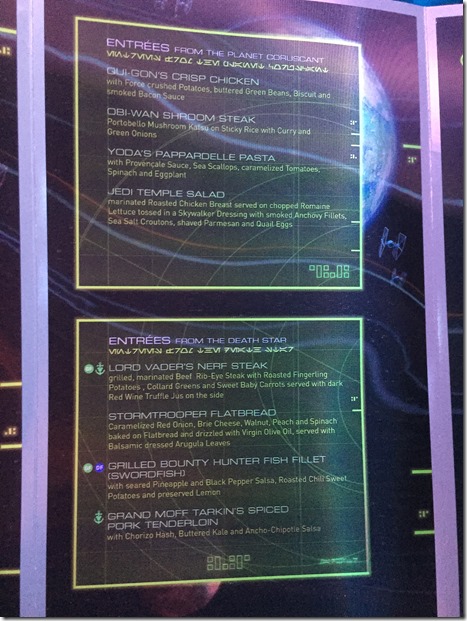 After dinner, we made our way to the Walt Disney Theater for a showing of the new movie, the Force Awakens, in 3D. There was plenty of Star Wars merchandise at the concession stand as well.
After the movie, we had to hustle to the pool deck for the deck party and fireworks. The fireworks were cool set to Star Wars music, but the deck party/stage show was lacking. We thought there would be a fight scene, or storm troopers taking over the ship, etc, but it was nothing like that.
Instead of having a buffet on pirate night, we had one after the deck party, and they had it decorated very nicely. The food was pretty much the same as you see on pirate night with a few additions, but I loved all the décor!
Crepes for the win!
We were bummed that the adult trivia challenge was at the same time as the buffet, because I know Bobby would have done really well!
We went to bed after we ate, all in all a good relaxing day. I just think Disney hyped up the day a little too much then didn't deliver, but hopefully they will make improvements for the future, because there is a lot of potential!
QOTD: Do you like Star Wars? Have you ever done Palo brunch?