Back in December, we took Emma Kate on her very first Disney cruise. I found a good last minute deal, and we decided instead of spending a ton of money on Christmas, we would take a family vacation. We sailed on the Disney Wonder, and were to make stops at Key West, Castaway Cay, and Nassau.
We arrived the night before and stayed in a hotel so we would be near the port first thing the next morning. Emma Kate was so amped up that night and it took forever for her to go to sleep (ok, so I was excited too.)
That morning we walked around to burn off some of Emm Kate's perpetual energy before driving the 10 minutes to the port.
We got the bags dropped off and the car parked, and we checked in. We got in line for a photo with this guy, and before you know it there were calling our group to board.
We immediately went to guest services and were able to snag princess meet and greet tickets as well as character breakfast tickets. Then we went to stand in line to see about changing our dining time (we had late which is WAY late for us) and to get PALO brunch reservations that were sold out online. We were able to get brunch, but they said they didn't know about the dining which made me nervous. A downfall of booking late I guess, but I know there was no way Emma Kate was going to eat dinner at 8:15 when her normal bedtime is 7:45! We went up to the buffet to eat lunch, and then explored the ship. I loved seeing the Wonder all ready for Christmas!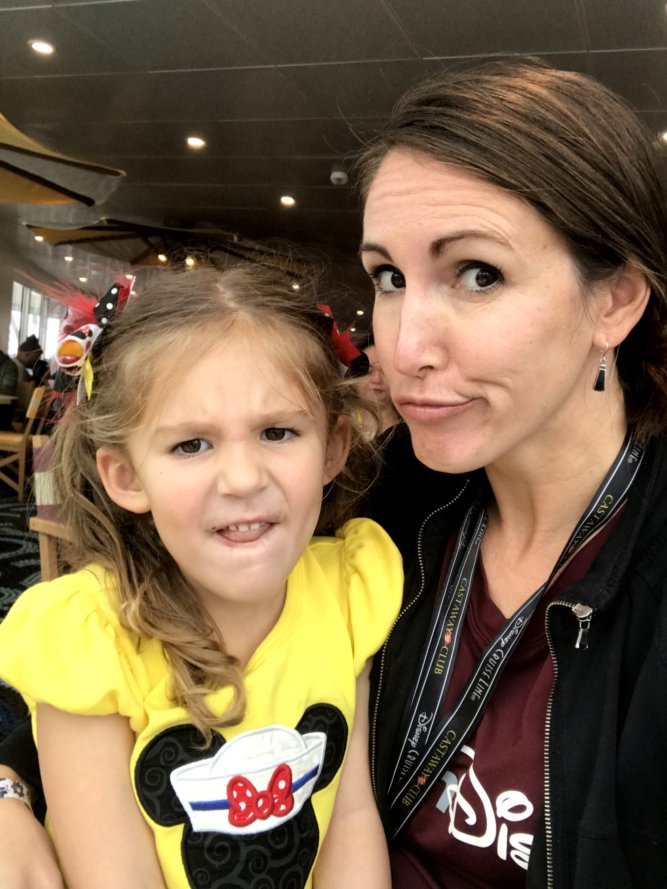 At this point, Emma Kate still didn't quite understand that the boat was going to start moving and we would be on it for a week. Oh well. She figured it out soon enough after we pulled out of port ha!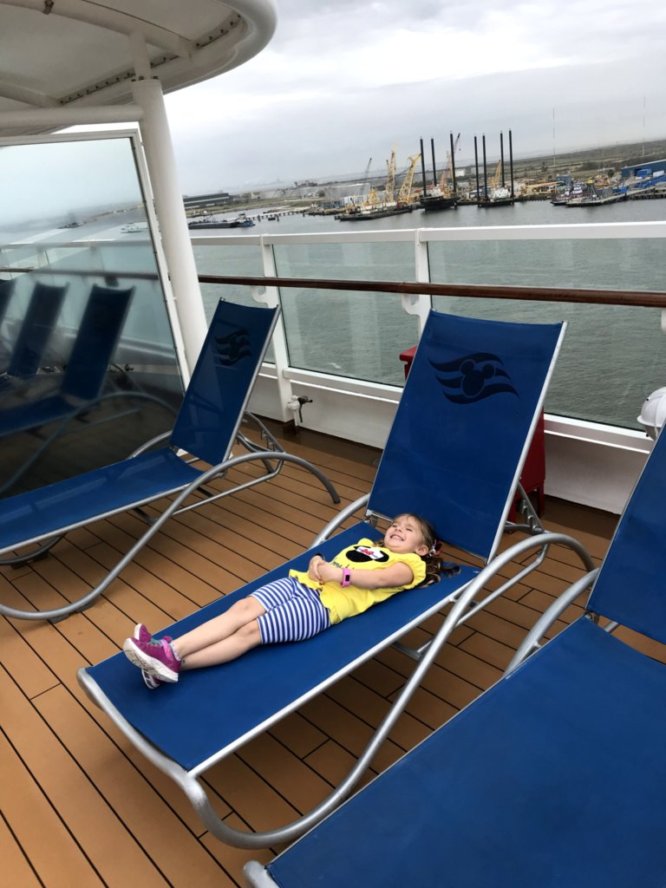 It was time to check out our room, and we went to drop off our carry on bags. We had an oceanview room on deck 2. At first I was a little bummed to not have a verandah, but honestly it ended up being great because 1.) The weather wasn't great so I doubt I would have spent a ton of time out there, 2.) I didn't have to worry about EK jumping off the balcony and 3.) We were midship, and the lobby is deck 3, so we were one quick flight of stairs to the lobby, restaurants, guest services, character meet and greets, and more.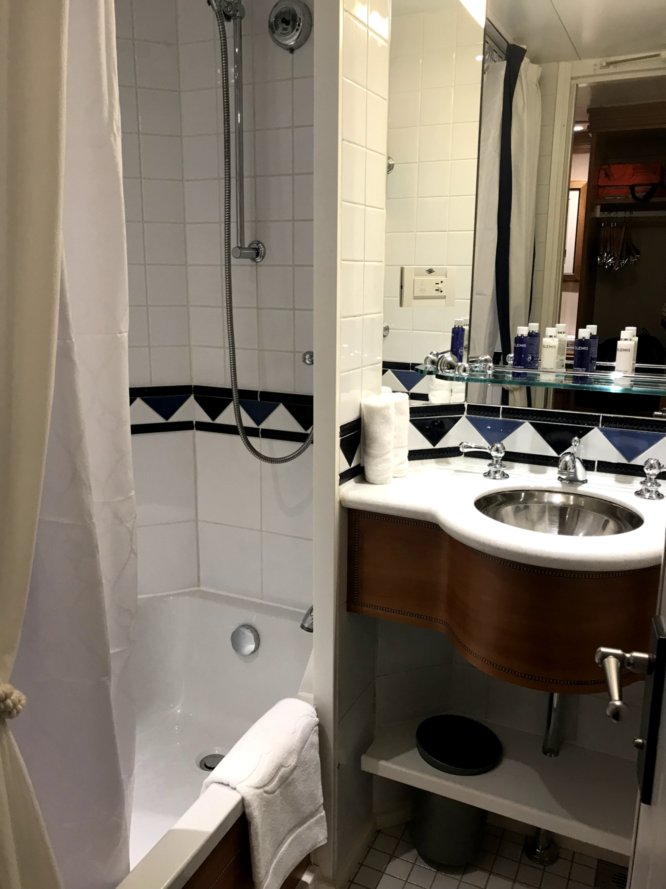 We met our stateroom host, dropped off our things, and headed up to show Emma Kate the kids club. I was SO pumped about this because I knew she would love it. Heck I love it!
She was obsessed with the slide and went down about 100 times.
Don't worry, I plan to do a whole post about the kid's club, there is so much to say! After we left, we went back to the room for a minute before the muster drill and noticed DCL had left us a beautiful cheese tray. (Anyone who knows me knows that cheese is the way to my heart.)
We had a quick and delicious snack before the muster drill, and then it was time for the sail away party. It was at this moment that I teared up. Being up on the deck, about to sail away for a week, my daughter on my husbands shoulders singing and dancing and squealing at her favorite characters. I had waited so long to take her on her first Disney cruise and here we were. It was surreal and perfect.
We went to the front of the ship to watch us sail away, and then Emma Kate finally realized we were moving!
We went inside as it was getting close to early dinner time, and we still didn't know what seating we had. Bobby decided to call the dining line, and just see where we were on the list and what we should do. He explained we had a small child that went to bed early, and they gave us THE LAST TABLE at main dining. Yall, I was so so thankful. They said there were 27 other families that had a request in as well, so I don't know if it was because we called to follow up or what, but whatever it was, we were seriously breathing a huge sigh of relief. The only thing was…it was 5:25, and dinner was at 5:45! We hurried around getting dressed for dinner and made it to Animator's Palate just in time.
I love this menu, and was excited to have it the first night. We met our super sweet server, Dee, who has been with DCL for 12 or 13 years! She was so great with Emma Kate and was from Thailand. Emma Kate did ok at dinner…she got a little antsy so we had mickey bars and other dessert and then brought her to the kids club for the first time alone.
This gave Bobby and I a chance to walk around and see more of the ship, grab a snack, and relax. We got a text that Emma Kate wanted us and we were so confused because we had just dropped her off! We ran up there and discovered that she just "wanted to tell us the slide was closed." Seriously. That was it. Emma Kate has been going to daycare since she was a baby and has never before had to power to "summon" us while at school, so I think she liekd the idea, but I did not. I kind of wish she didn't know that she could haha.
Pro Tip: After this happening a couple of times (and nothing was wrong), we asked the workers to put a note in her file to not text us unless something was really wrong (hurt, crying, sick, etc.) and to not text us just because she wants to tell us something.
We went back to the room and had another sweet surprise from DCL! Cheers to a great first day!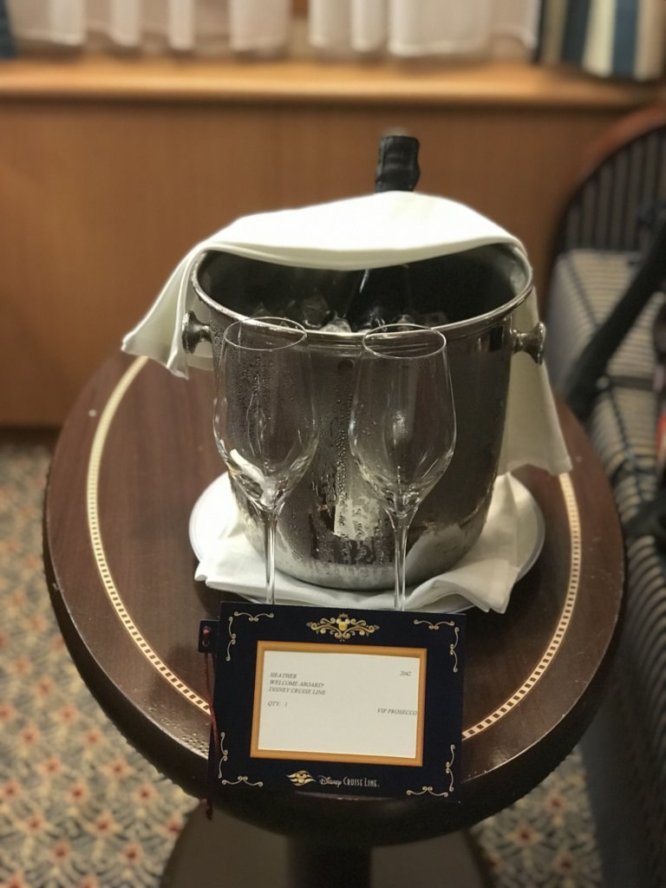 More coming up soon!
If you would like help booking your next Disney Cruise please email me, I would love to help you! heather@travelwiththemagic.com