Hey guys! I posted on Instagram recently that I will be working with Fabletics again. I truly love this brand! I love that they have extended sizing and that they show photos of women of all shapes on social media. Also kinda have a girl crush on Demi but whatevs.
Anyway, I get a lot of questions about how the VIP membership works and if its too good to be true that you get 2 pair of leggings for $24. (It's TOTALLY true, I promise!)
Watch this short video if you are curious about the details. I will also make some notes underneath. Let me know if you have questions!
Link to shop my looks. I hope you join as a Fabletics VIP!
-Sign up and get 2 paid of leggings for $24
-Every month you can purchase an outfit for $50, or skip that month
-No limit to the number of times you can skip
-Cancel at any time
-If you forget to skip, your card will be charged $50 but you can use that money as a CREDIT for another purchase
-Their clothes are awesome! I run in them, do Orange Theory in them, and they last FOREVER!
-Here is the link again to shop my looks and join as a VIP.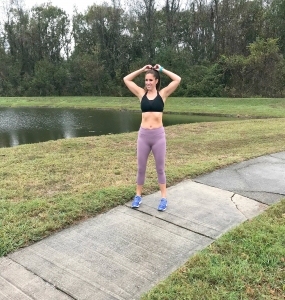 Disclosure: This post contains affiliate links, which means if you purchase through my link I may get a small commission.