Disclosure: We were provided with a free stay at the Margaritaville Island Hotel, however, all thoughts and opinions are my own.
Back in the fall we had the pleasure of returning to the Margaritaville Island Hotel in Pigeon Forge, and this time we brought my parents. Allowing Emma Kate to experience new things with her grandparents is super important to us, and we truly enjoyed this multigenerational trip. Thankfully, the hotel has many different room configurations to fit all different family sizes. We could have just gotten two rooms, but being in the suite together was a lot of fun and gave us more time to hang out together. Take a look below at the photos and let me know if you have any questions!
We arrived in the afternoon, and our suite was ready for us. We were celebrating Emma Kate's 5th birthday which was a couple of days prior, so we were really excited to show her the suite.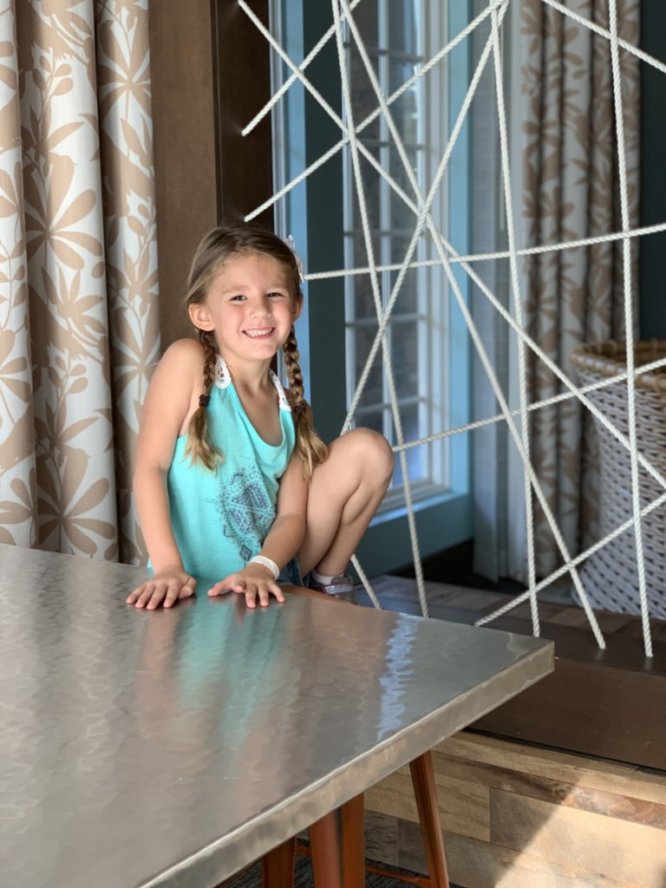 Our suite faced the fountains on the Island as the name suggests, and we had so much fun in the mornings and evenings sitting on the balcony watching the show fountains and just people watching in general.
There was plenty of room for the 5 of us in the suite (and could have easily fit another person on the sofa sleeper with Emma Kate). There was a master bedroom and bathroom (king bed) that had plenty of room and it's own closet, TV, and balcony facing the village shops.
There was another bathroom in the hallway for the other guests, as well as a full length mirror.
The living room was spacious and had a TV, fireplace, sofa sleeper, chair, closet, and balcony access.
On the left of the entry door there was a bar and a desk. Of course, we also had a frozen concoction maker!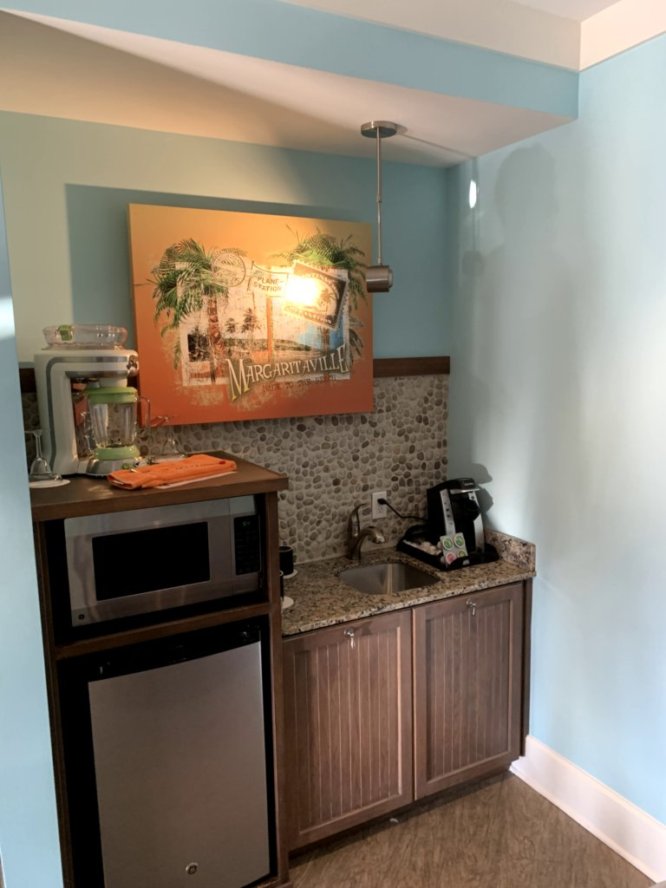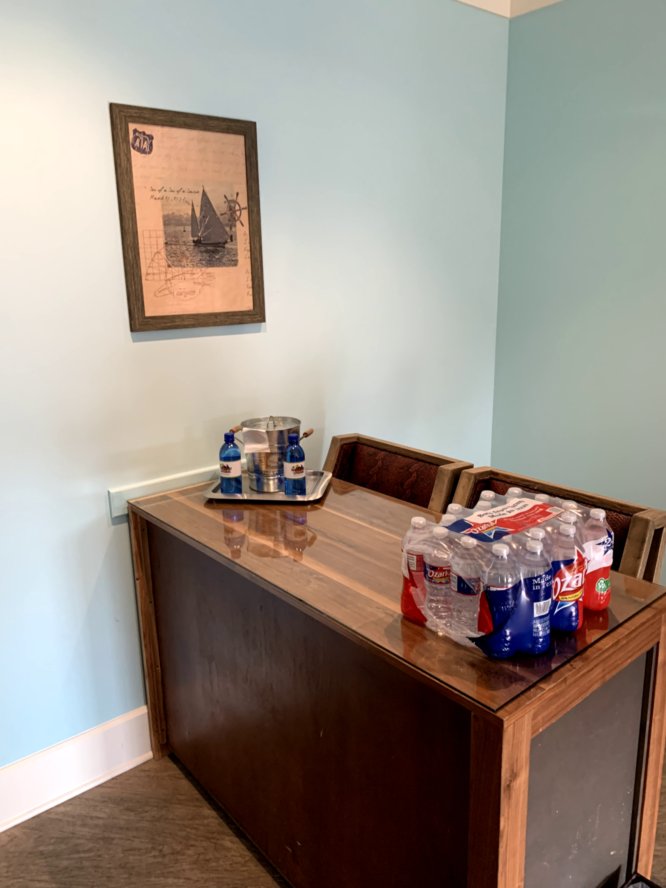 Off the living room, there was another bedroom with a pocket door. It had 2 twin beds with storage underneath. This room also had it's own TV.
We absolutely loved everything about this suite at Margaritaville Island Hotel. The view, decor, space, and amenities were everything that we needed for a fun multigenerational vacation. Below I'm going to post a few more photos of around the hotel. There is so much to do! A rooftop pool, fitness room, coffee shop, bar, spa, and then of course all the fun things to do on the Island itself.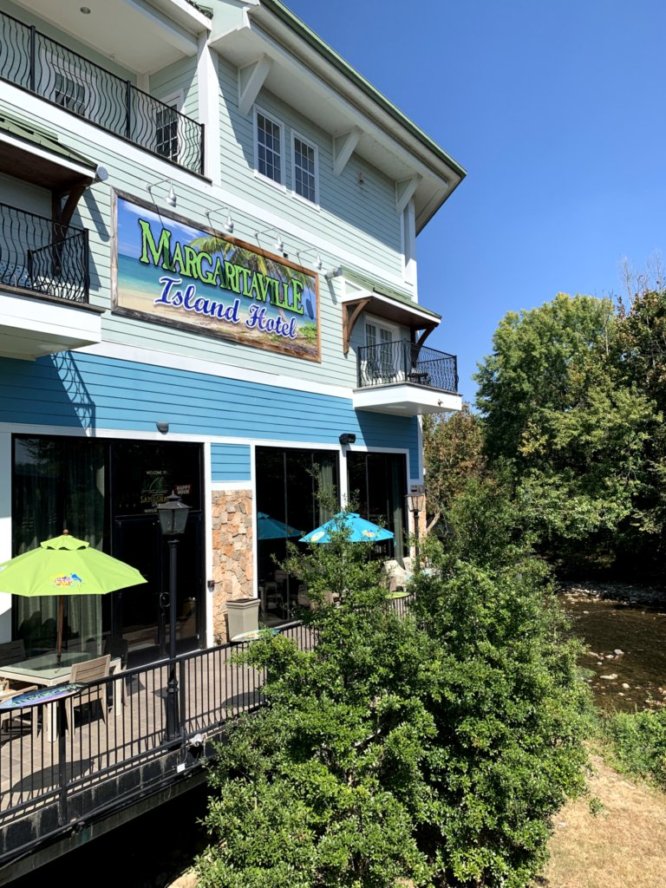 Related: Margaritaville Island Hotel review