Disclosure: We were hosted at the Dollywood DreamMore resort, however all opinions are my own.
The Dollywood DreamMore resort is every southern girl's dream. Sweeping front porches dotted with rocking chairs, white bright interiors with majestic fireplaces and shining wood floors, and enough home cooking to keep Bobby happy for weeks. Add in some amazing resort perks and there is no reason you SHOULDN'T stay here, especially if you plan to visit the theme park! We were lucky enough to go during the holidays so the Christmas decor made it all extra magical! Below are 6 great reasons to stay at Dollywood's DreamMore resort on your next visit to the Smoky Mountains. I hope you get to visit soon!
1.) Free Parking: I know this doesn't seem like much, but I have stayed at hotels that charge upwards of $30 a night for parking. When staying for 3-4 days, this can really nickel and dime you and add to your total vacation price. Not so here! Park for free (and lots are super close to the building!)
2.) Free TimeSaver*: A TimeSaver is similar to an express pass or fastpass. You are given a a plastic card on a lanyard with different rides on it where you can skip long standby lines and get on the best rides quicker so you can do MORE while in the park!
3.) Free Trolley/dropoff*: No need to pay for parking at Dollywood, just hop on the trolley and be taken right to the entrance of the park, no walking through the parking lot or having to get on a separate tram. It's so convenient especially at the end of the night when your kids are tired of walking!
4.) Temp checks and health screenings in advance*: Guests of the resort can go to a certain ballroom and get a temperature check and health screening done in advance. You are given a wrist band so that when it's time to hop on the trolley, you have already done the boring stuff and can get right to having fun!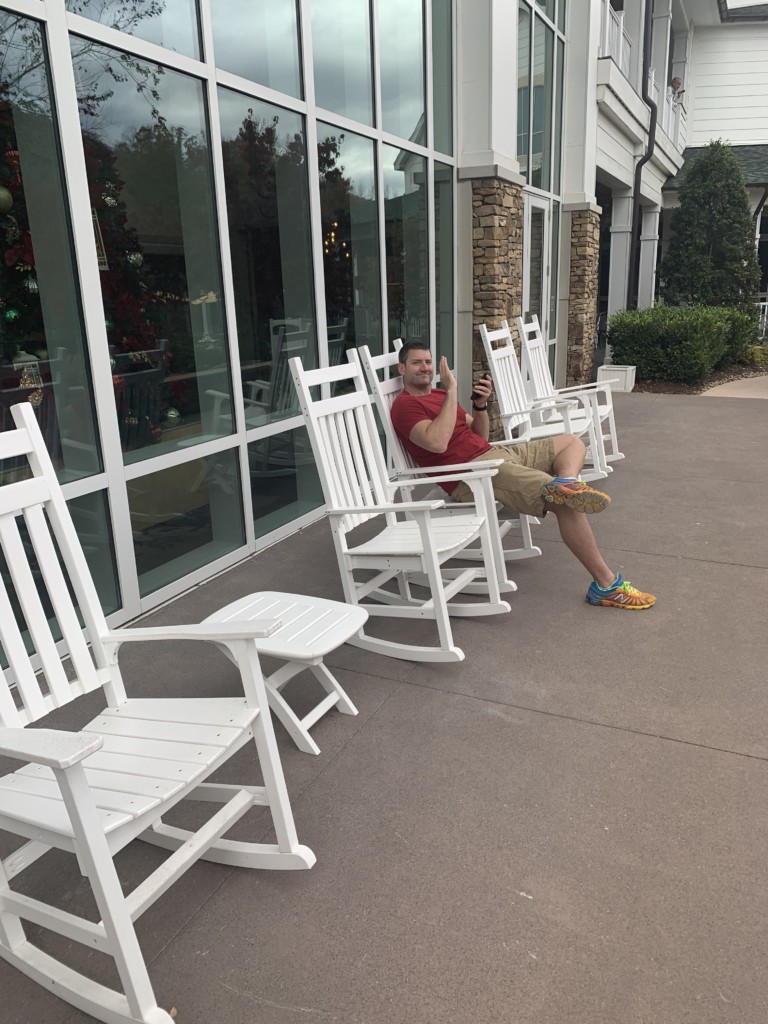 5.) Early Saturday Entry*: Hotel guests get to experience a ride or attraction early before park opening on Saturdays. Fun!
6.) Free Package delivery*: Want to buy a bunch of stuff at the park but don't want to carry it around? No worries! Go hands free and have your packages delivered to the resort for you! I love this one.
*Must have valid theme park admission
Related: Smoky Mountain Christmas at Dollywood