Deciding to invest in or adopt a puppy is a big commitment that needs lots of thought and planning, especially if you have responsibilities such as working outside of the home and caring for your family. Welcoming a furry friend can be a really exciting and inspiring experience if you make an effort to do things right, so it's important that you take a few tips and tricks with you to ensure your dog can settle in and make themselves comfortable in their new home! So, if you want to find out more, then read on to uncover the best puppy tips that you and your family can utilize today.
Set Up A Warm, Comfy Spot
One of the most important steps that you should take to ensure your puppy can be healthy and happy inside your home involves setting up a warm comfy spot so they can relax and unwind in their own personal space. Every dog needs to be able to settle down in an area that's used exclusively by them, such as a cushioned bed or blanket in the laundry room like we do for Dolly, since they will be able to go here for comfort whenever they're overwhelmed or in need of a nap. It's a good idea to encourage your puppy to stay in their spot and play with their toys by themselves every now and then, as this will reduce the likelihood that they develop a dependence on you or another family member. Dolly is almost a year old, and to this day when she's tired or scared, she heads straight to the laundry room!
Find The Right Food
Finding the right food for your puppy should be a top priority, since what they eat contributes massively towards their overall health and wellbeing. Finding the best healthy dog food will encourage your pup to thrive and reach their full potential each and every day, maintaining stable energy levels and fighting off infections by developing a strong immune system. Though it may seem easy to simply grab the cheapest canned food off the grocery store shelf, seeking out a quality fresh food that contains real, recognizable ingredients is going to be a far more beneficial option. Many cheap dog foods use the lowest standard of off cut meats and a large amount of damaging fillers that provide little nutrition whatsoever, so it's best to steer clear of such options. 
Take Grooming Seriously
You must take your dog's grooming requirements seriously, since they can't wash or take care of themselves without your help, and they rely on you to stay clean and fresh. Every individual dog and breed has its own unique grooming needs, with long hair pups requiring considerably more brushing and bathing due to the increased likelihood of matted fur and stuck-in debris (like poor Dolly girl). It's recommended that you bathe or wash your dog frequently (we try to every couple of weeks), and there are many shampoos and even conditioners that you can utilize to keep them feeling soft and smelling great!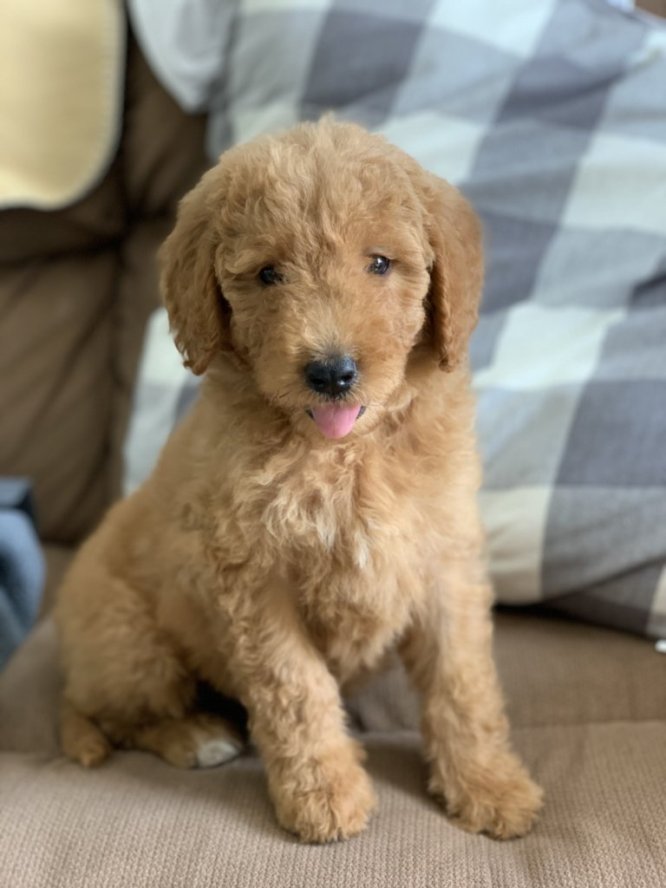 Taking great care of your new puppy has never been so simple when you take the time to utilize the recommendations described above. Good luck and enjoy your new fur baby!