Disclosure: This post is sponsored by Visit Jackson MS, however, all opinions are my own.
You may have seen my recent blog post of fun things to do with families in Jackson, MS, (if not go check it out!) so today it's time to talk all about fun things for couples to do in the City With Soul. Even though we have lived here for many years, there are still a ton of things we have never done! That's just a testament to how many things there are to do here! (Perfect for a quick weekend getaway my friends!)
Bobby and I decided to have a date day and visited three places. First up, we went for a nature hike at LeFleur's Bluff State Park. I can't believe I had never been here! It was also nice that we went on the most beautiful fall day we have had yet!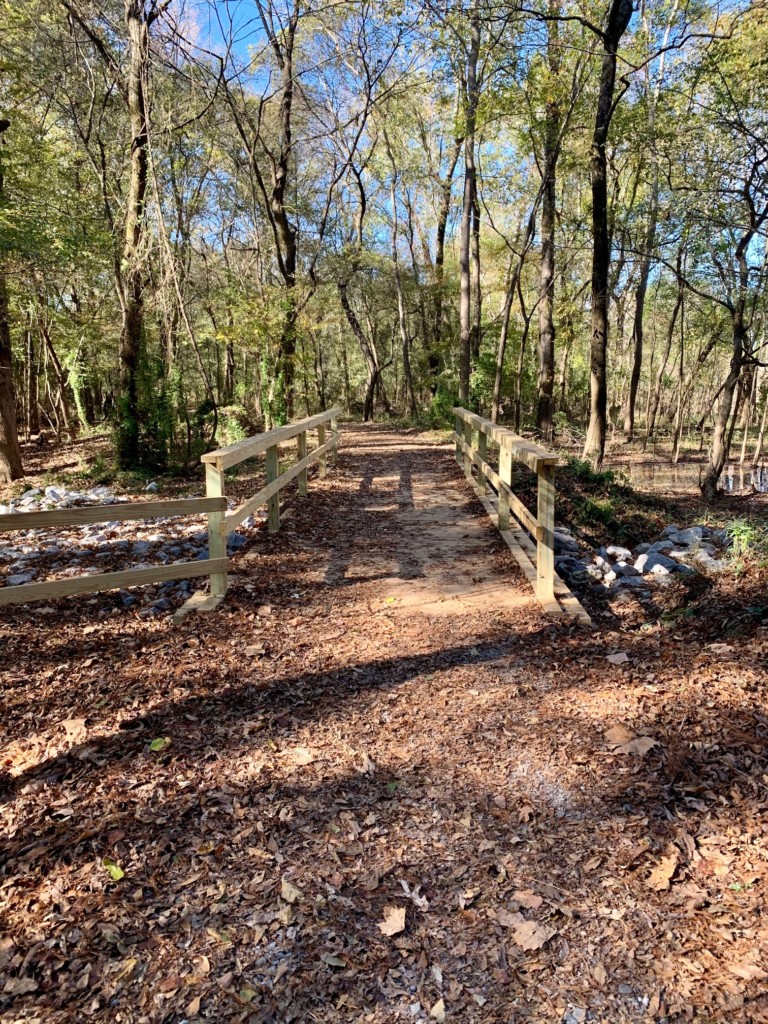 There are multiple walking trails of different distances, so you can choose how far you want to go. The trails we went on (purple and red) would be great for kids, not difficult at all, and they were beautiful!
The park is only $4 to get into per car, and there are clean bathrooms, picnic tables, swings, and a playground as well. It would be a great spot for friends to get together outside and play while burning off some energy and working on fitness/being healthy!
After the park, we had worked up an appetite and headed to lunch at Mama Nature's in Fondren for a healthy meal. I had never been here either, and was excited about all the good-for-you options they have.
We wanted to test out a variety of things so I got PB toast, a smoothie and overnight oats while Bobby got juice, avocado toast, and an acai bowl. Everything tasted very fresh and was yummy. My favorite was the PB toast with apples, cacao nibs, and almond butter. Yum! It took a few minutes to get everything brought out to us, but that's part of it when ordering such fresh made to order options.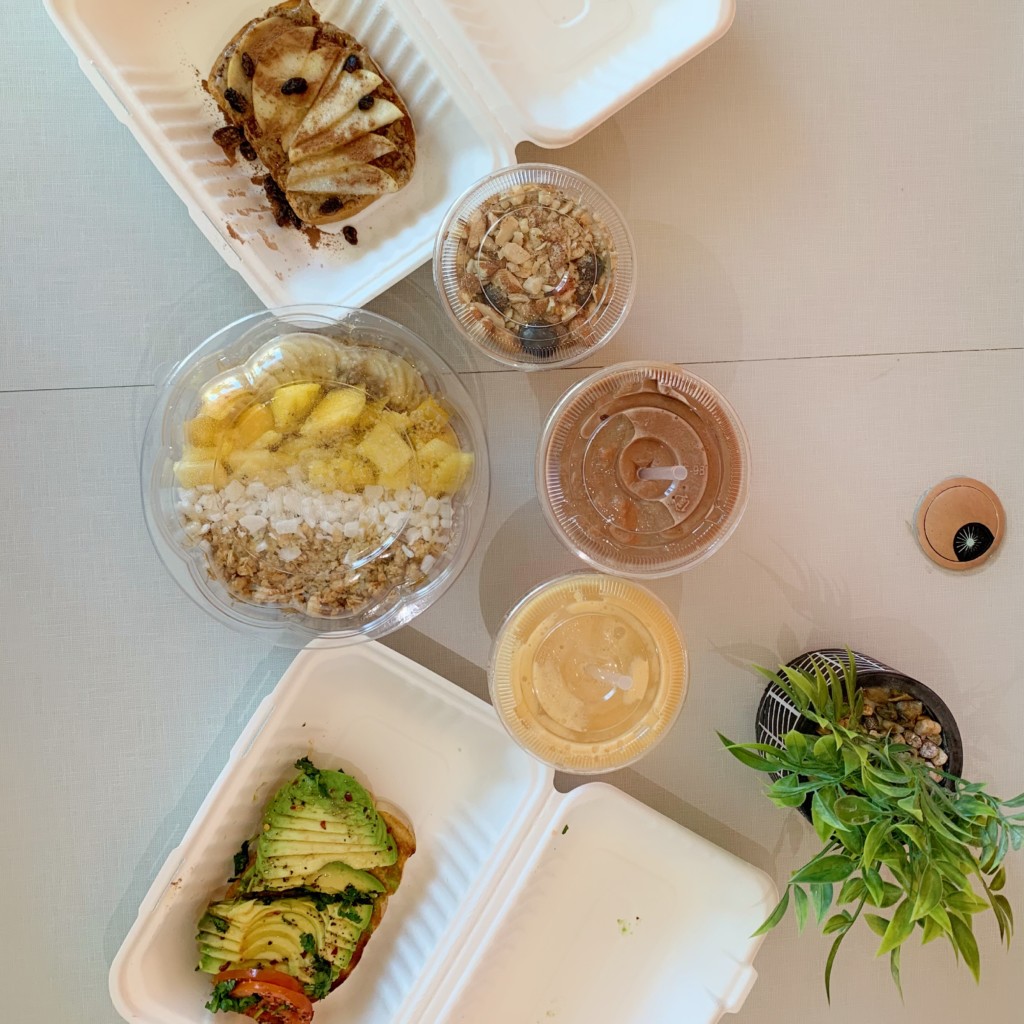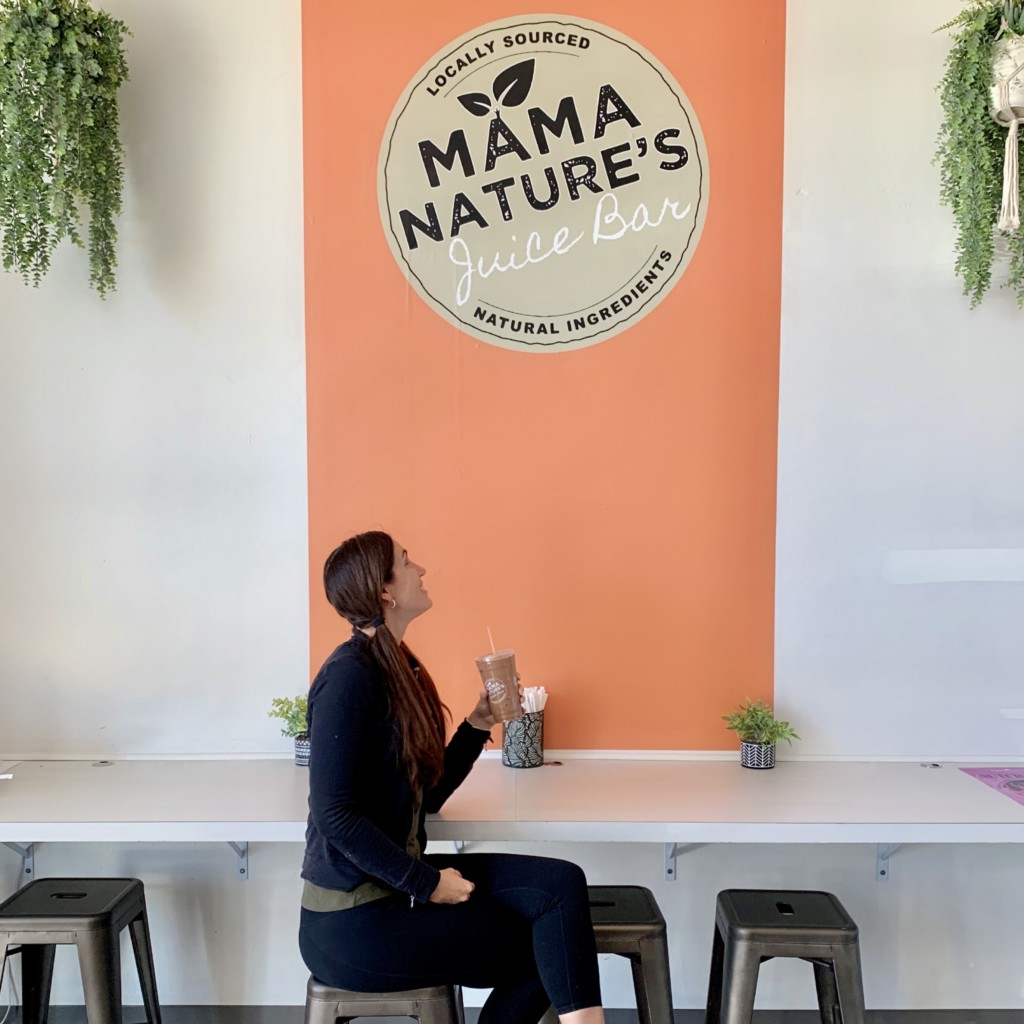 Also, there is a gym right next door that has a door that goes straight into the shop. Brilliant location!
Later in the evening we wanted to have a nice relaxing dinner, and since the weather was so nice we enjoyed the outdoor seating at Fine and Dandy. This restaurant is located at The District at Eastover which is an adorable shopping/dining/living area right off the interstate in Jackson.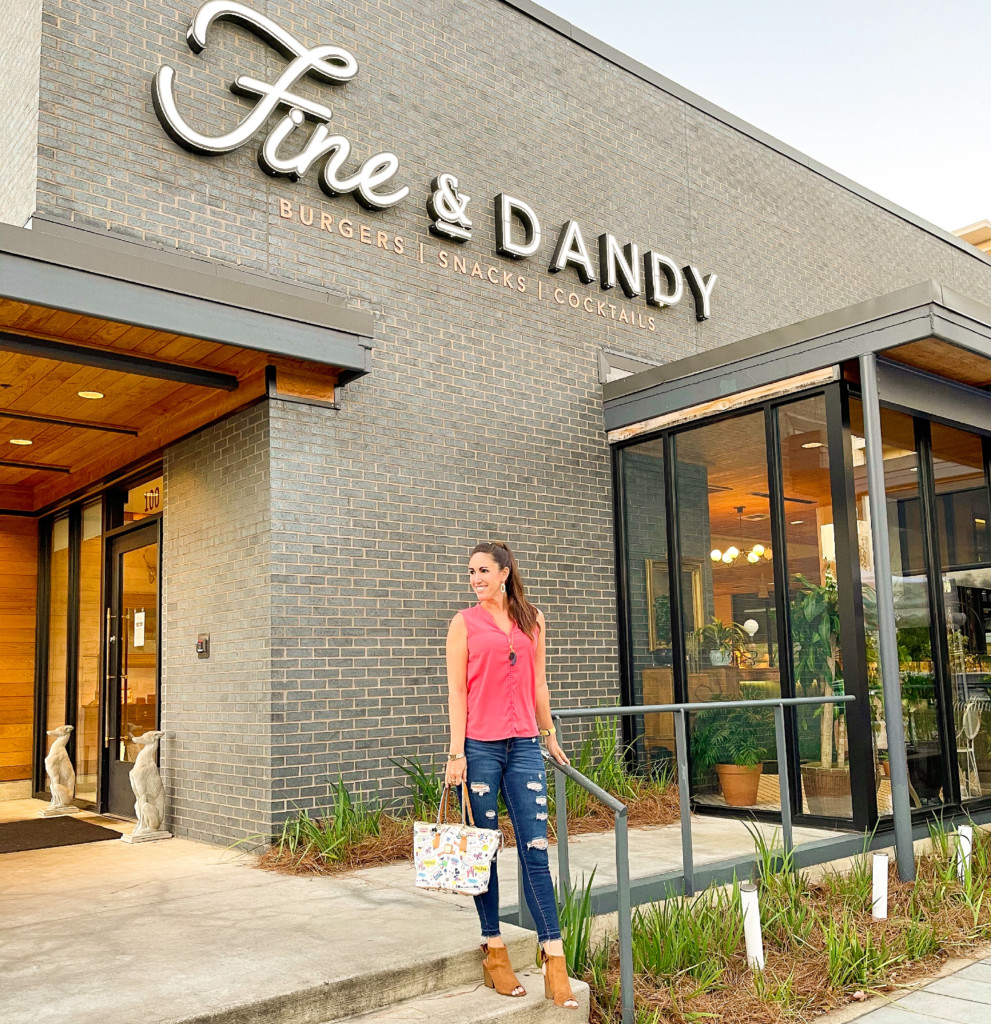 Fine and Dandy has a great menu and delicious cocktails! Bobby and I both started with margaritas to kick things off.
When it came time to order appetizers or "snacks", we didn't know what to choose because there were so many great options! We ended up with the dad bod tots and baked cheese dip. Both were SO good and highly recommended.
For entrees, Bobby got the redfish and I got the fillet. Both were delicious. Then we had AMAZING milkshakes coming to fill us up!
Fun tip: you can get alcohol in the milkshakes! We opted for the non-alcoholic versions this time, but will definitely have to try out the "adult" versions next time! Bobby got one with whoppers and cookie dough, and mine had pecans and salted caramel. They were both DIVINE!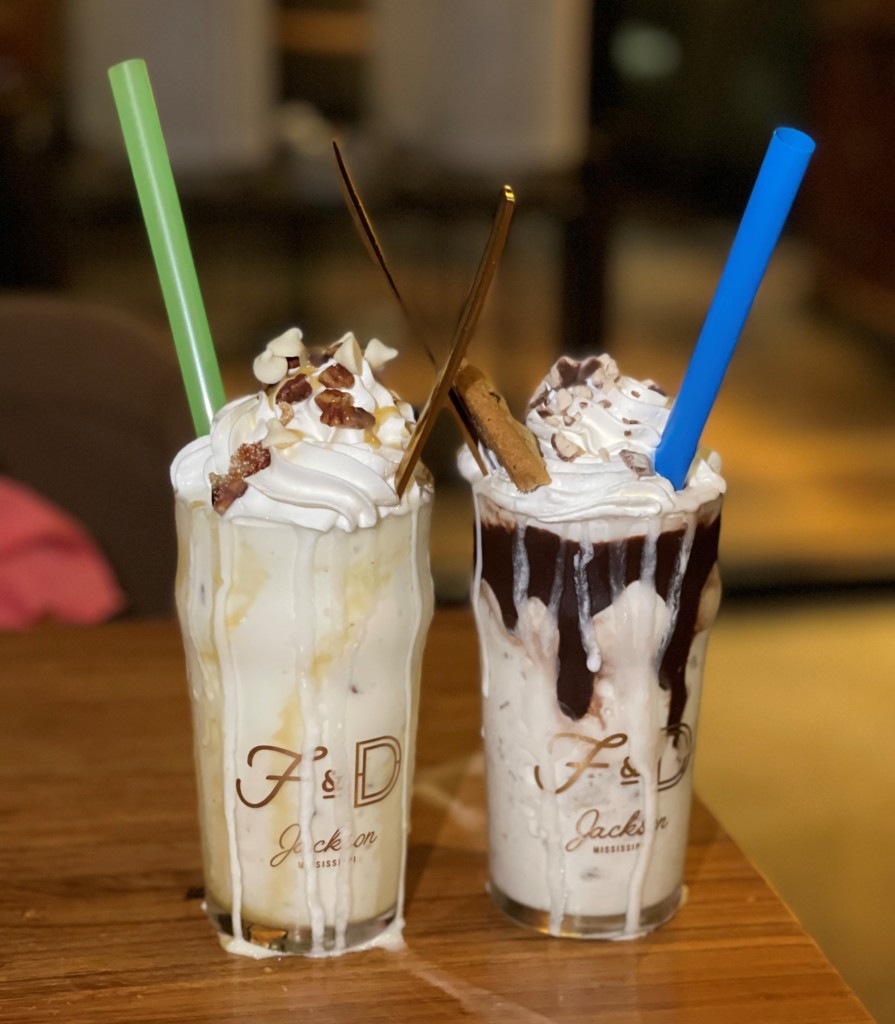 Our server was great, the atmosphere was relaxing, and it was the perfect way to end the day!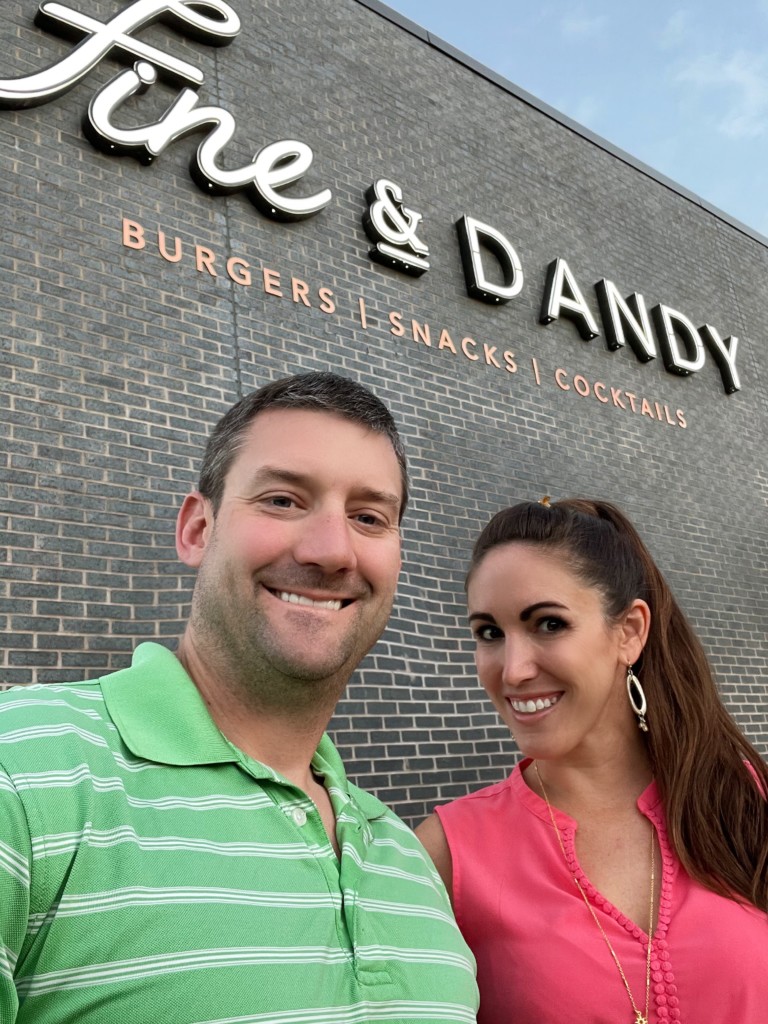 That wraps up our fun couples date/weekend thanks to Visit Jackson, but there are so many more things we could have done in a safe and socially distanced way! When planning out holiday travels or weekend getaways this coming winter or spring, with or without kids in tow, be sure to consider a visit to Jackson, Mississippi for a great time!
#VisitMSresponsibly #SafelyExploreJxn
---