Disclosure: This post is sponsored by Wilderness at the Smokies, however, all opinions are my own.
Wilderness at the Smokies is a resort with an indoor and outdoor waterpark tucked away from the hustle and bustle of Pigeon Forge but still close enough to enjoy all of the fun. It has a gorgeous rustic theme with huge suites large enough for extended family. We had a wonderful weekend and even got to participate in their yearly ice skating right outside with the waterpark as a backdrop. It was so much fun! Here are some photos from our room, around the resort, indoor water park, and ice skating! I will try to explain some of the photos as we go.
Our suite was actually two connecting rooms. One had a kitchen and living room with a sofa bed and murphy bed.
Then the connecting room had two queen beds and a top bunk bed, plus two tv's, and it's own bathroom.
We also had a balcony that overlooked the outdoor waterpark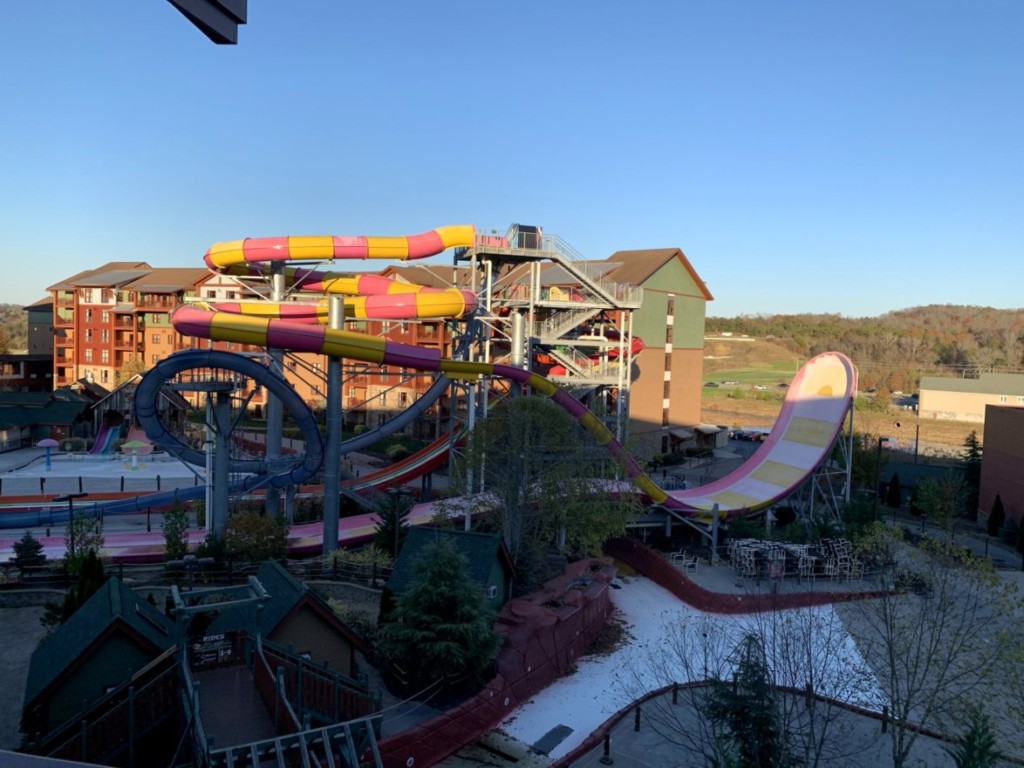 That evening we went ice skating, and it was so much fun! We actually ended up going again the next day! They had firepits, music playing, and you could even purchase s'mores kits.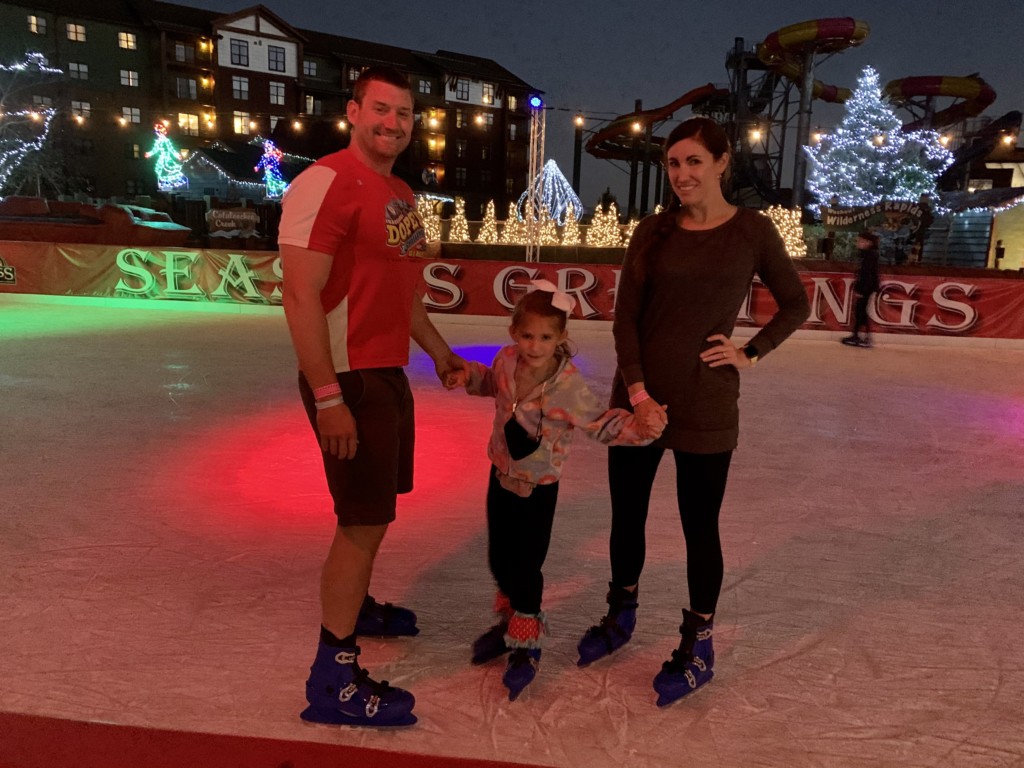 It's really hard to get moving photos in the dark, this is the best I we could do.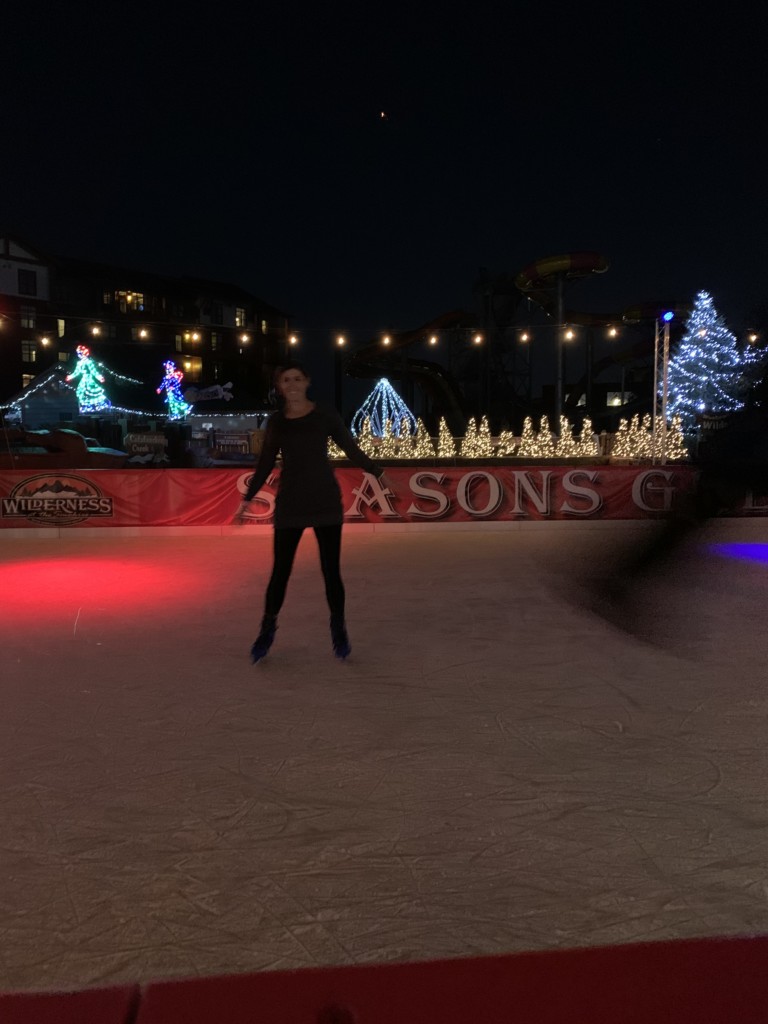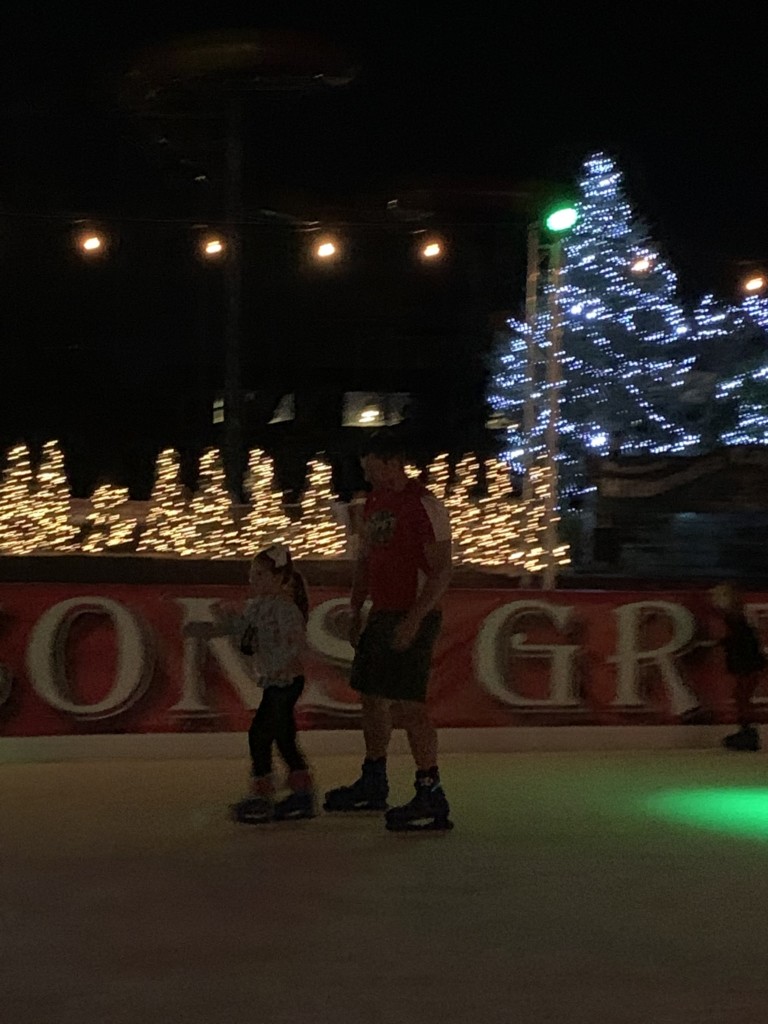 The next morning we enjoyed the Wilderness at the Smokies indoor waterpark. It was great to not have to worry about the elements!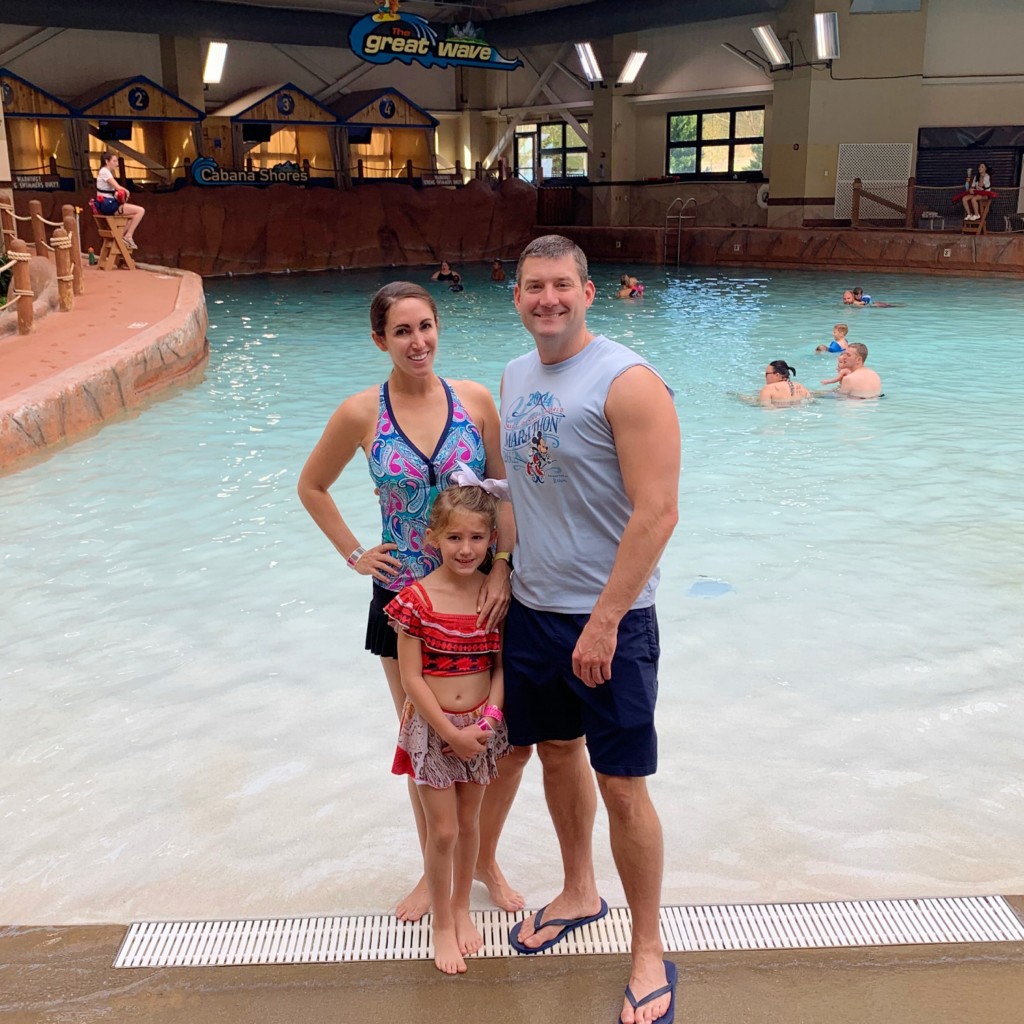 There were kids areas, slides, and a wave pool! We played for a couple of hours and then were all hungry. We ate lunch (The Firefly was very good.) and then used our Adventure passes to do black light mini golf, miniature bowling, rock climbing, and the ropes course.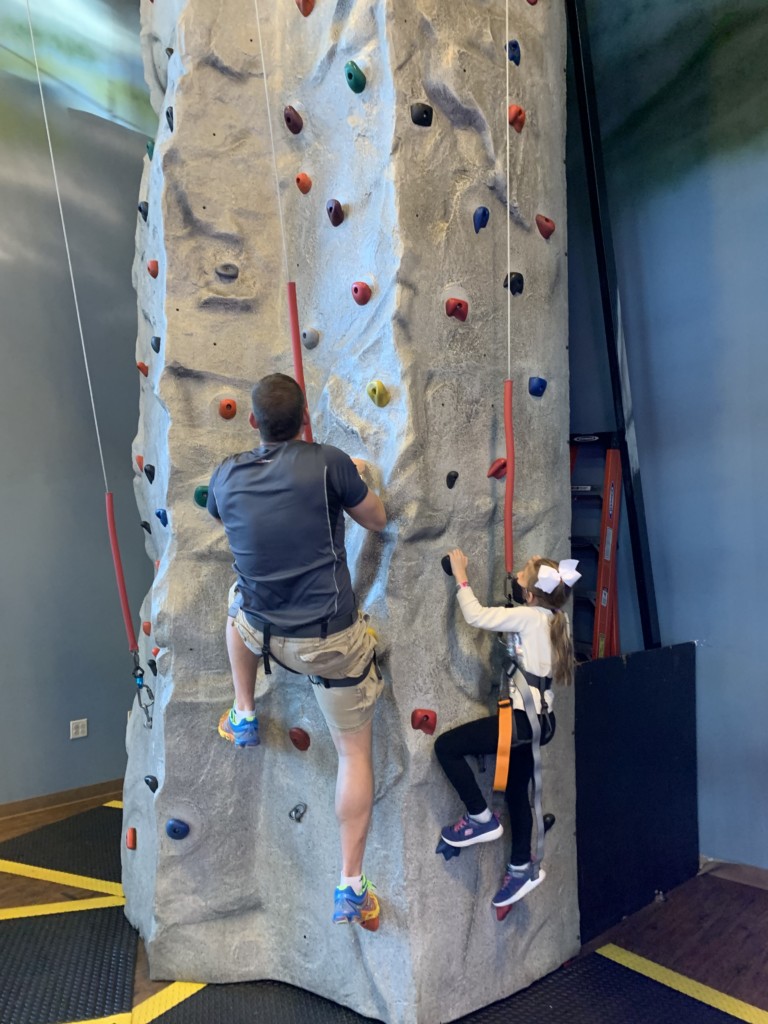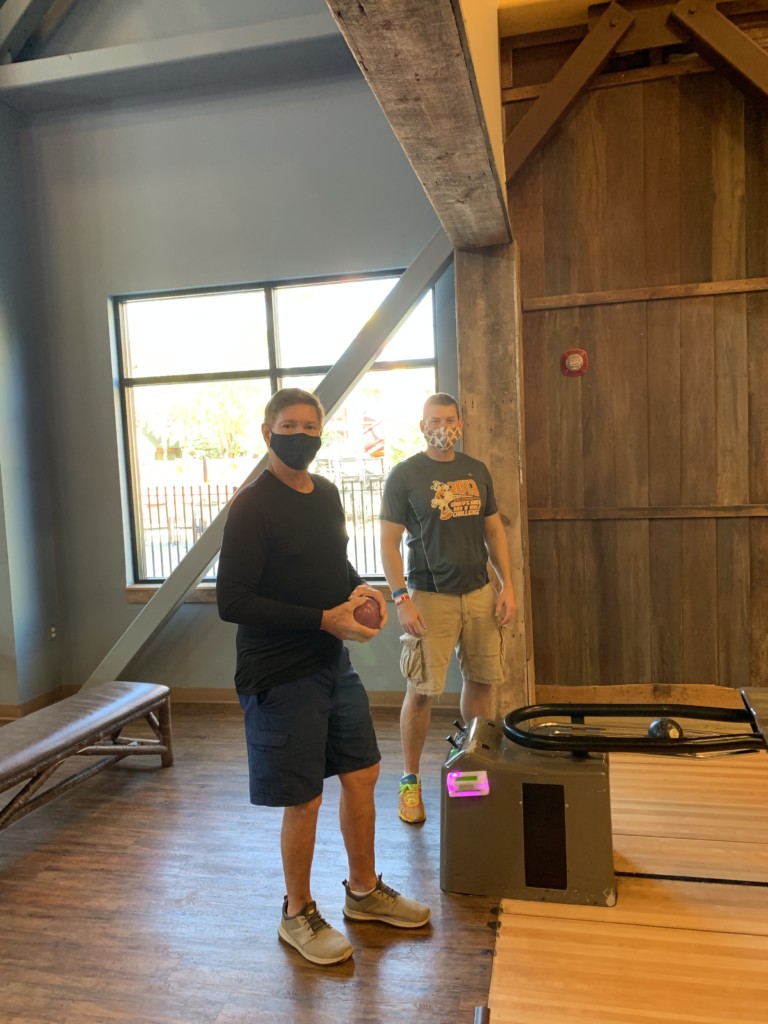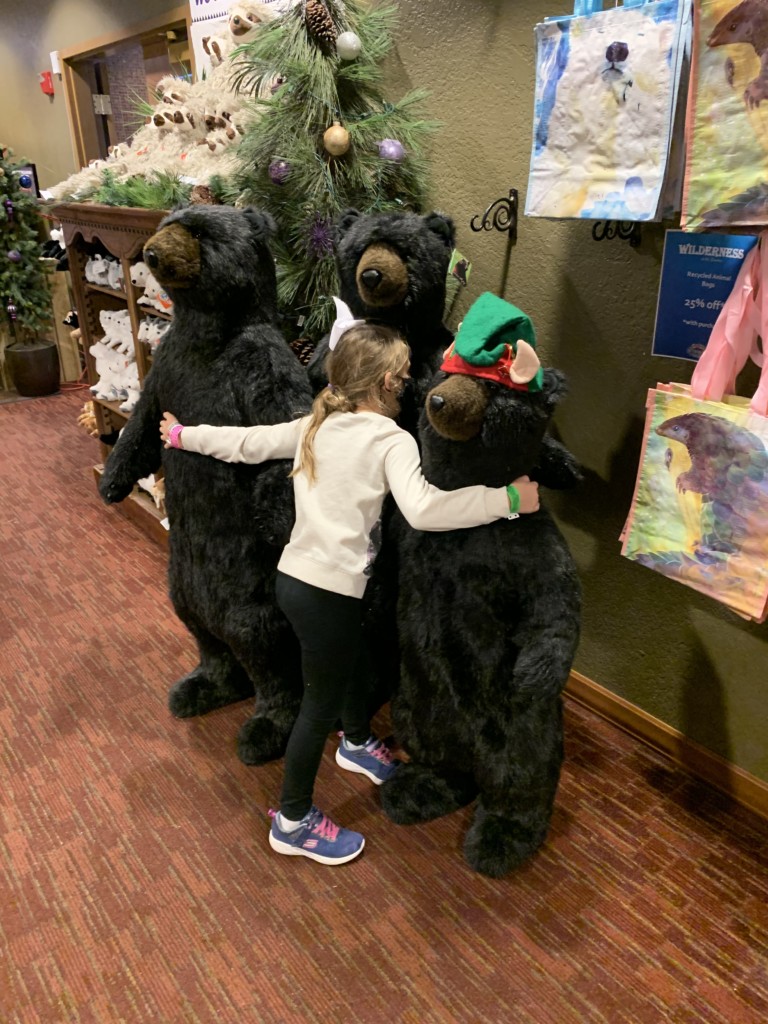 We decided to ice skate again in the daylight, and had just as much fun as the night before.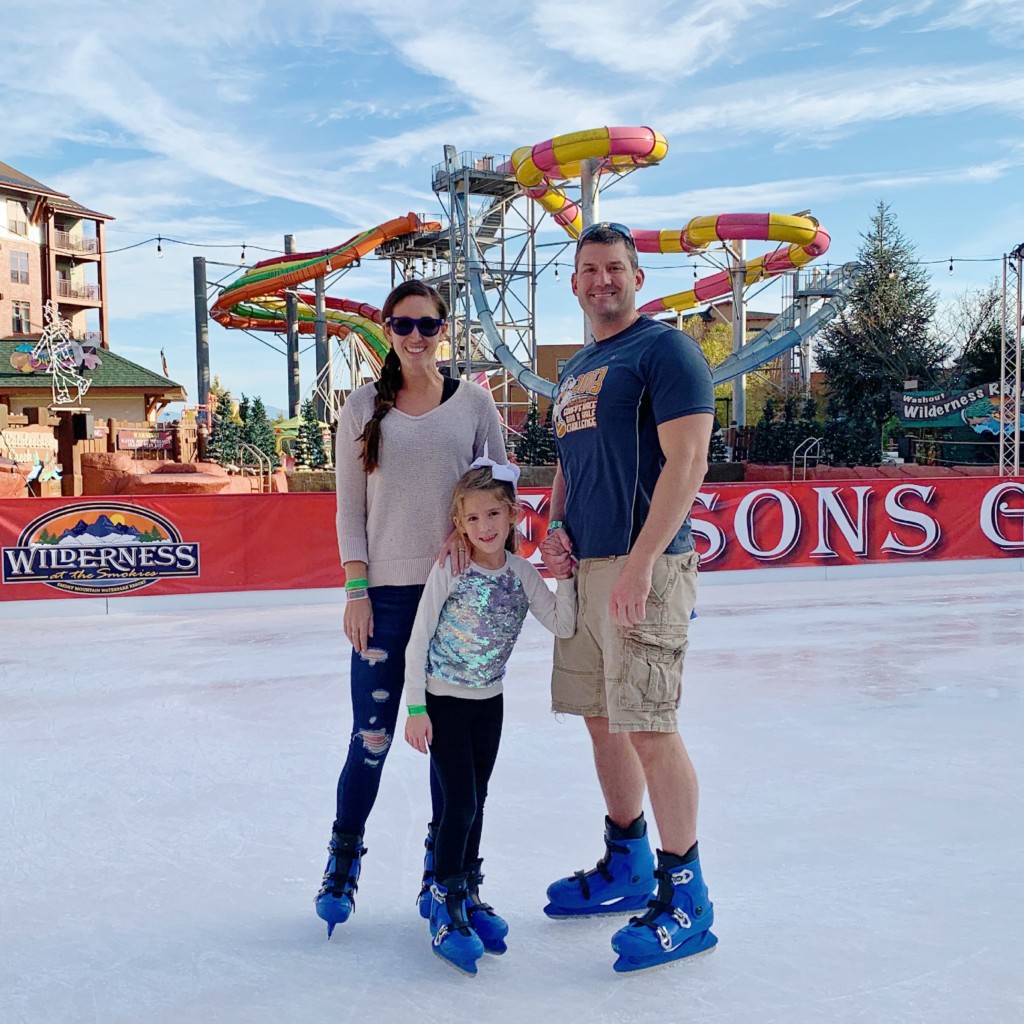 Overall we had a great time and would love to go back to Wilderness at the Smokies in the summer and experience the outdoor waterpark!
Related: Fun things to do in Pigeon Forge