We left off part 3 with the family heading to the Contemporary to eat brunch at Chef Mickeys. Since we had a little bit of a typical two year old behavioral issue at Crystal Palace, I was really hoping Chef Mickeys would be better, and not as new or overwhelming as her first character meal.
Donald was the first to come around and she was pretty shy. She didn't want to sit in a high chair or regular chair, so she was in our laps for most of the meal. She let Donald take a picture with her, but she wouldn't hug him or stand by him.
She did however get to watch the characters get closer and closer so I think that helped her to "warm up" a little bit. She LOVED Minnie mouse and got down on the floor to hug her. Minnie did a great job getting down to Emma Kate's level which was appreciated.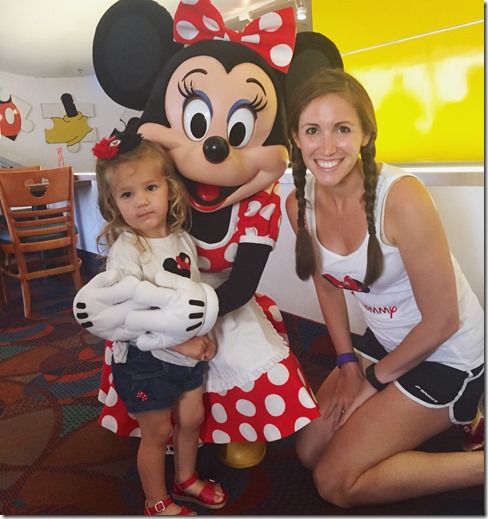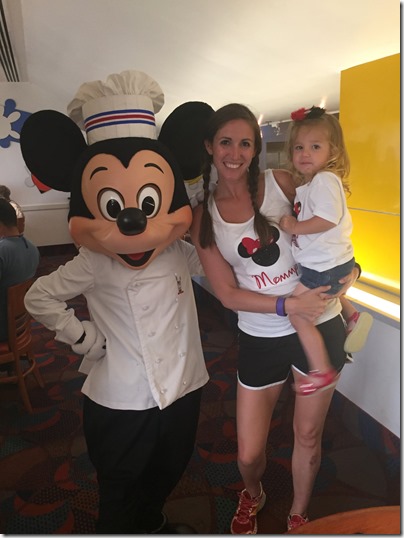 She really loved Pluto and his nose and "big tongue" the best though. She got antsy towards the end of the meal and wanted to run around, but overall she did way better than the Crystal Palace meal.
After the meal, we walked around the back of the Contemporary out by the pool. I love that there is a little selfie station so everyone could get in the picture.
When we got back to the resort, Emma Kate wanted to go to the pool (shocker), so my dad and I took her while my mom went shopping, since my mom had her the whole day before while I was house hunting with my dad. We may or may not have brought wine to the pool in Styrofoam cups. Hey, it's 5:00 somewhere, right?
I couldn't believe the amazing weather we were having. It wasn't hot at all for October in central Florida.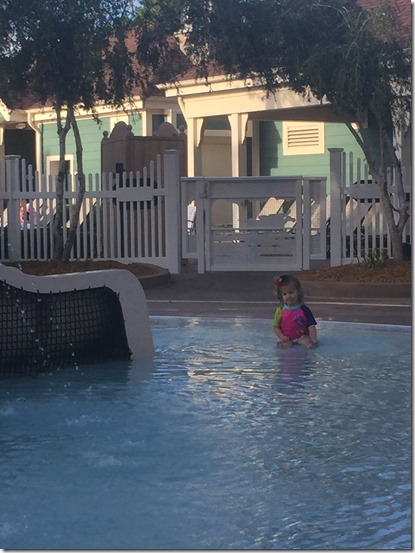 We eventually moved over to the big pool.
I honestly can't remember what we did for dinner that night it's been so long now, but I know we didn't go anywhere. Brunch was so late we were probably too full! It was early to bed again, because we were going to Epcot the next day to finally meet Ana and Elsa, the one thing Emma Kate had been talking about for weeks. Stay tuned to see how that went!
QOTD: Have you ever been to Chef Mickey's? Do you usually do character meals in Disney?