This post was sponsored by Contigo®, however there is a GIVEAWAY at the end, and I truly think this product is really cool and something many of my readers can relate to/find helpful in your daily lives, so read on!
My morning "commute" looks different than it may for some people, but I rush around getting everyone ready and in the car just those people that are heading to the office, except first I am usually headed to the gym, and then back home to my home office.
I am a believer in the power of coffee, and am not coherent or of any help to anyone until I have had at least a few sips. A lot of mornings I don't have time to finish my coffee before it's time to go, so I have to drink it on the run. This is always a problem, because I cannot stand cold coffee, and with my other travel mugs, cold coffee is what you get.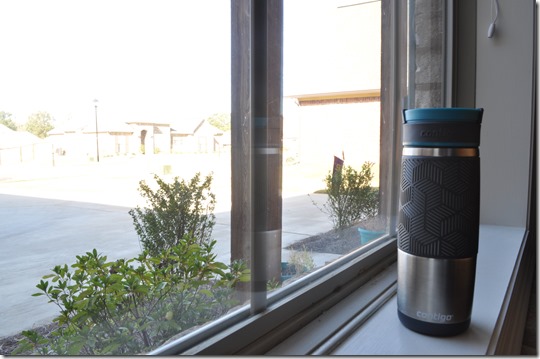 Not only cold coffee, but coffee that sloshes all over you and your pants as you try to get your bags and your child's bag into the car. I started using the Contigo® Meta travel mug, and things have gotten way less stressful around my house when it comes to my morning commute.
The first thing that drew me to this mug is the length of time it will keep your drinks hot or cold. This bad boy has double-wall vacuum insulated Thermalock™ technology, so drinks stay hot for up to five hours, and chilled for up to TWELVE hours!
My other favorite feature is the fact that it is pretty much impossible to spill my drink on myself while juggling bags plus the baby. The  AUTOSEAL® patented technology seals up the drinking spout in between sips when you press one button, so no spilling!
For those of you who commute daily on public transportation, the Meta travel mug would be perfect because you can seal your drink in between sips to keep debris, dust, people's sneezes, and the like with the commuter-inspired CleanGuard™ spout cover that rotates to close off the drinking area when not being used.
In addition to Contigo's AUTOSEAL® Metra Travel Mug, I was also sent the AUTOSEAL® West Loop Travel Mug. to try out, and I love it, too!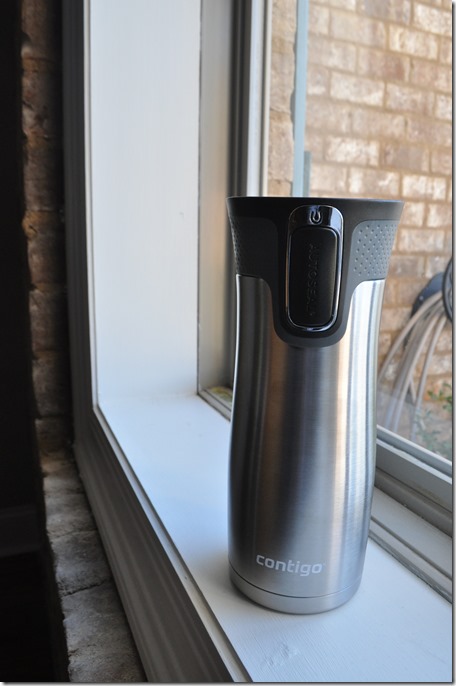 The awesome folks at Contigo® have offered to host a GIVEAWAY so you can win one of these amazing travel mugs for yourself! Simply follow the Rafflecoptor directions below. Good luck! (Please note, the giveaway will be open from November 30th to December 8th and is sponsored by Sway Group. One winner will be selected to receive a Contigo® AUTOSEAL® Metra Travel Mug. Sway Group will select a winner on December 10th which will be highlighted in the Rafflecopter.)
Oh, another fun side note: There will be a Twitter Party on Tuesday, December 1 at 9:00 AM – 10:00 AM PST / 12:00 PM – 1:00 PM EST. I hope you will join me (@heatherslg) for the chat!
This is a sponsored post written by me on behalf of Contigo®.