A few weeks ago, I was invited to attend the Valspar championship and a media event at Innisbrook here in Florida. Being new to the area, I had not yet had a chance to visit here, and was excited to go. A few bloggers were selected to attend a foodie event during the tournament, and I wanted to share my experience with you from that, as well as the Toby Keith concert we attended the next night on the driving range!
When the bloggers all arrived at the event, we were lead through the tournament towards the Grape and Grain. I had not been to a PGA tournament in many years, so it was fun to see everything as we walked through.
At Grape and Grain, celebrity chef Ming Tsai was doing a cooking demonstration. After the demonstration, he chatted with us bloggers, answered questions, and we got to taste some of his food. He was super personable and easy to talk with, and took photos with all the bloggers. What a special treat to have him at the tournament!
Afterwards, we got to walk around a little bit. Valspar had some really cool decorations scattered about. I especially loved the chandelier and flower centerpieces!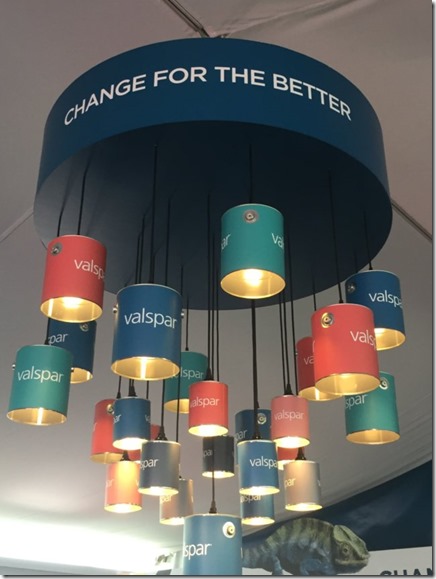 We were then treated to a special lunch outside. Did you know that you do NOT have to be a member at Innisbrook to eat at the restaurant? I HIGHLY recommend you check it out. All of the food was SO amazing. We even got to chat with the chef!
We had flatbread, lamb, chicken wings, shrimp, as well as many other things to sample.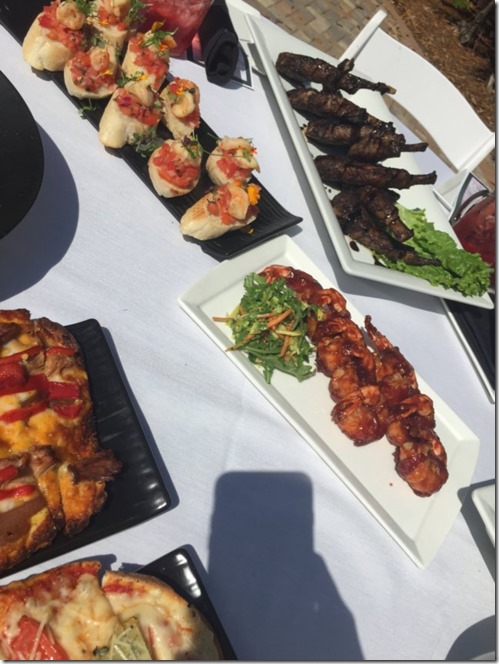 Everything tasted so fresh. I can't wait to bring my husband back here I know he will love it!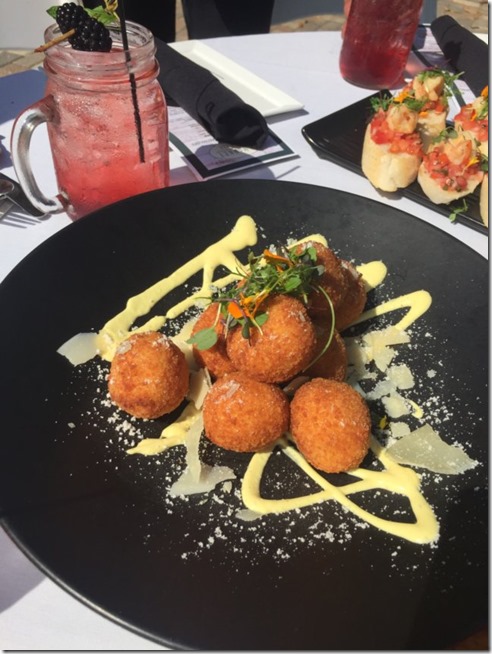 After lunch, we relaxed for a few minutes out on the gorgeous deck overlooking the course while sipping on watermelon drinks. So light and refreshing on a warm day!
The next afternoon, my husband and I headed back to Innisbrook to see the end of the day's play of the tournament and attend the Toby Keith concert. We really enjoyed the concert but were bummed it started much alter than anticipated. We didn't get to stay for the whole thing because we had to go back to pick up our toddler.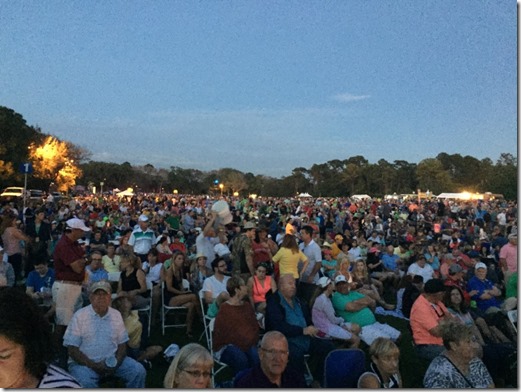 All in all a great weekend with great weather. They really know how to do a golf tournament! Everything was very well done from the food to the course to the entertainment and volunteers. I'm sure we will be back!
QOTD: Have you ever attended a PGA golf tournament?
Disclosure: I was provided tickets to the tournament as well as a day as media in exchange for my honest thoughts. However, all opinions are my own.