Awhile back, I was approached by someone from sheknows.com who was writing an article on healthy living bloggers and fearless living. One of the questions I was asked was "what makes you fearless?" Honestly, I took a day or two to mull it over, because I didn't want to just spit out "the answer" that everyone wants, if you know what I mean.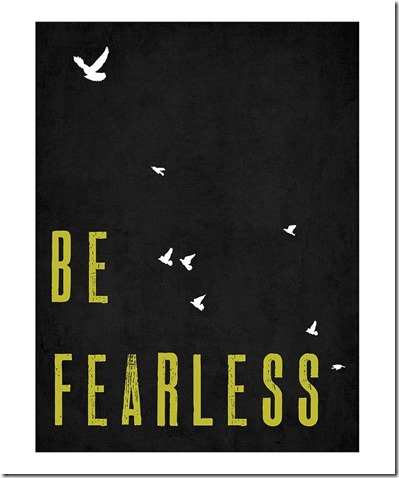 So, now I would like to ask you. What makes you fearless as someone on a journey to healthy living. It's not always an easy one, and everyone struggles with different parts of it. I believe everyone has a strength in this department, something that makes them fearless, gives them the strength to tackle the big issues.
I would love to hear what makes YOU fearless. Brag a little today, it's ok!
*Check out the article on SheKnows.com!
QOTD: What makes you fearless?