I was recently contacted by Staples to be a part of a summer fitness initiative, #StaplesFitClub, and was generously sent some amazing gadgets to test out. These products all work together to make getting fit and recording everything/tracking your goals a cinch, and I am having a blast so far!
The items I was sent include the iPad Mini, the FitBit One, and the FitBit aria scale with wifi. I was so giddy opening up the box, I love electronics, and I love fitness! Staples hit the nail on the head with this amazing combination!
Ok, so let's talk about each item individually. First, the FitBit One. This little gadget attaches easily to your hip and tracks your steps, mileage, calories burned, and flights of stairs traveled. You can also wear it to bed to monitor your sleep activity which I found super cool. I put it on in the morning and forget it's there, it's really a no-fuss product. It really helps me to have mini goals for the day, like walk so many steps or climb so many flights of stairs. Being able to "check in" on myself right on the device during the day helps me to stay on track.
I was also sent by far the coolest scale I have ever seen in my life! The fitbit Aria  has Wi-Fi, yall! It works in conjunction with the FitBit. Once you set up a profile with FitBit, the scale will recognize you when you step on, and tells you your weight, body fat %, and BMI. Them, the information is sent to your FitBit profile (privately) so you can easily keep track of your progress and even set goals for yourself.
Then there is the iPad mini, which rounds out the group and brings it all together. I downloaded the FitBit app from the app store (free) and so when I open my app on my iPad, it shows my profile for how many steps I have walked that day, distance, stairs, etc. as well as my weigh in info form my scale, all together in one place, it's seamless! The iPad I received has 16GB of space, a 7.9 inch backlit display and a 5MP camera with HD video recording. I will be doing lots of Facetiming with up to ten hours of battery life (that's a lot of facetime!)
Not to mention I went to the app store and downloaded some fitness apps to my iPad to help me with my fitness goals. There are a ton to choose from, and the iPad and iTunes make it so simple to purchase and download right to your device instantly.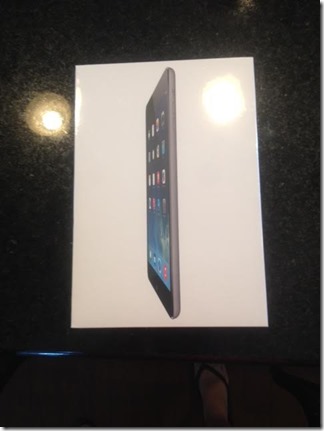 How would you like to win a $25 iTunes giftcard to help you on your fitness journey? Simply follow the rafflecoptor instructions below. Good luck!
*Disclosure: I was provided these products for free from Staples, however all opinions are my own